1. The Lone Wanderer of the Wasteland
Fallout 4 involves players in a densely polluted gameworld. Vibrant colors and weather phenomena abound (such as radiations storms or deep mist) and depict the Commonwealth as a destroyed yet picturesque environment where a fresh start seems imaginable. This regenerative appeal was never realized in previous games and transforms Fallout 4 not simply into a warning of nuclear disaster but also into an experience that suggests ways to cope with it. And move forward in different directions!
This premise allows players to visit the wasteland as game tourists. As travelers from far away who come to know this world and its many wonders. But also dangers.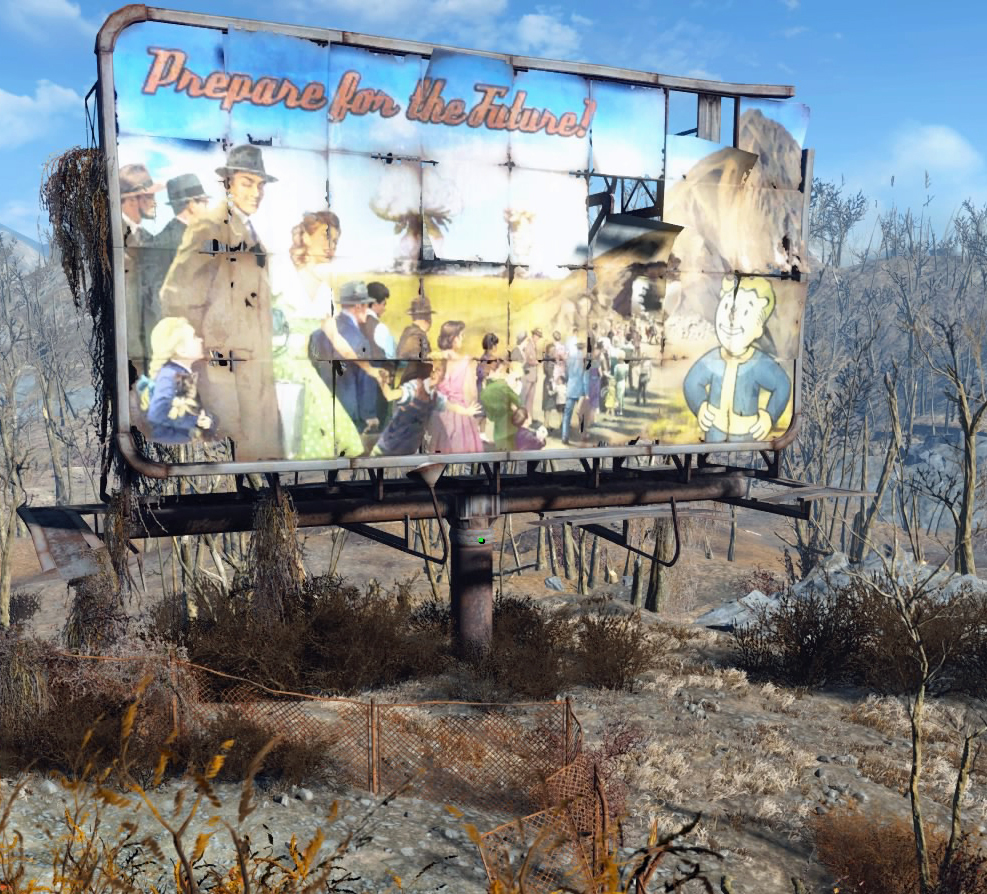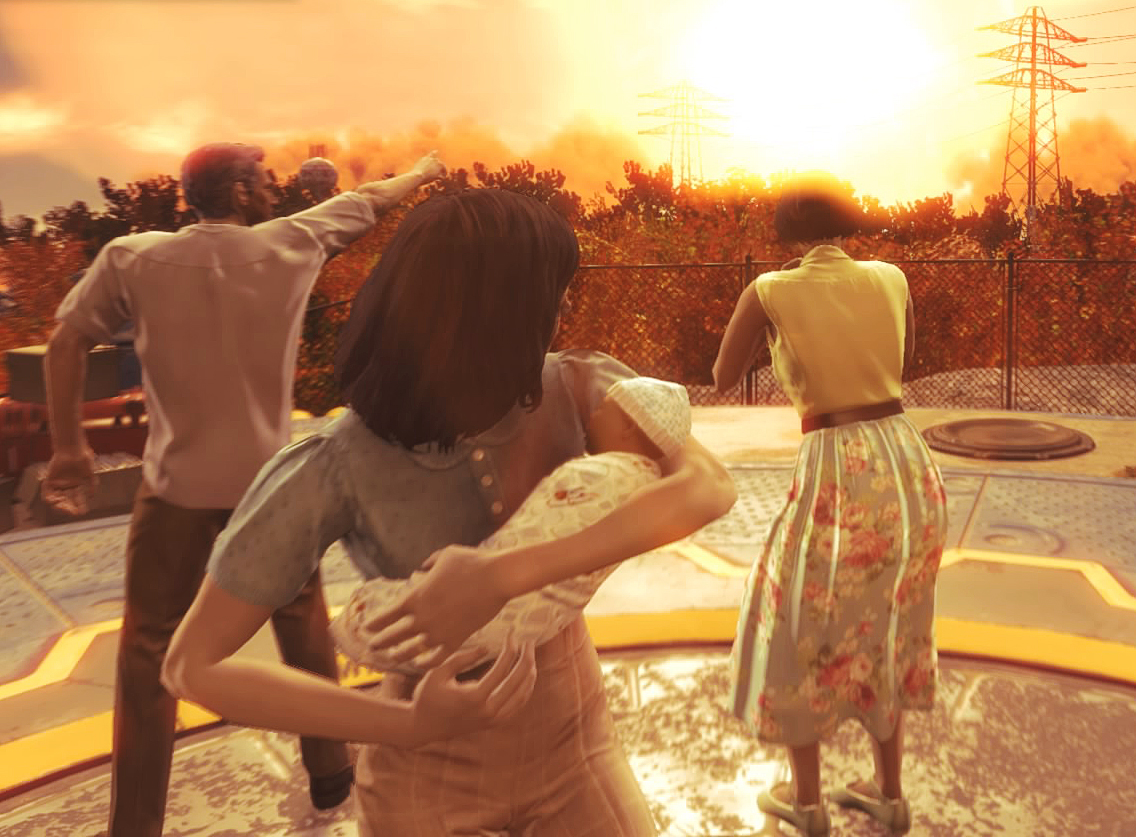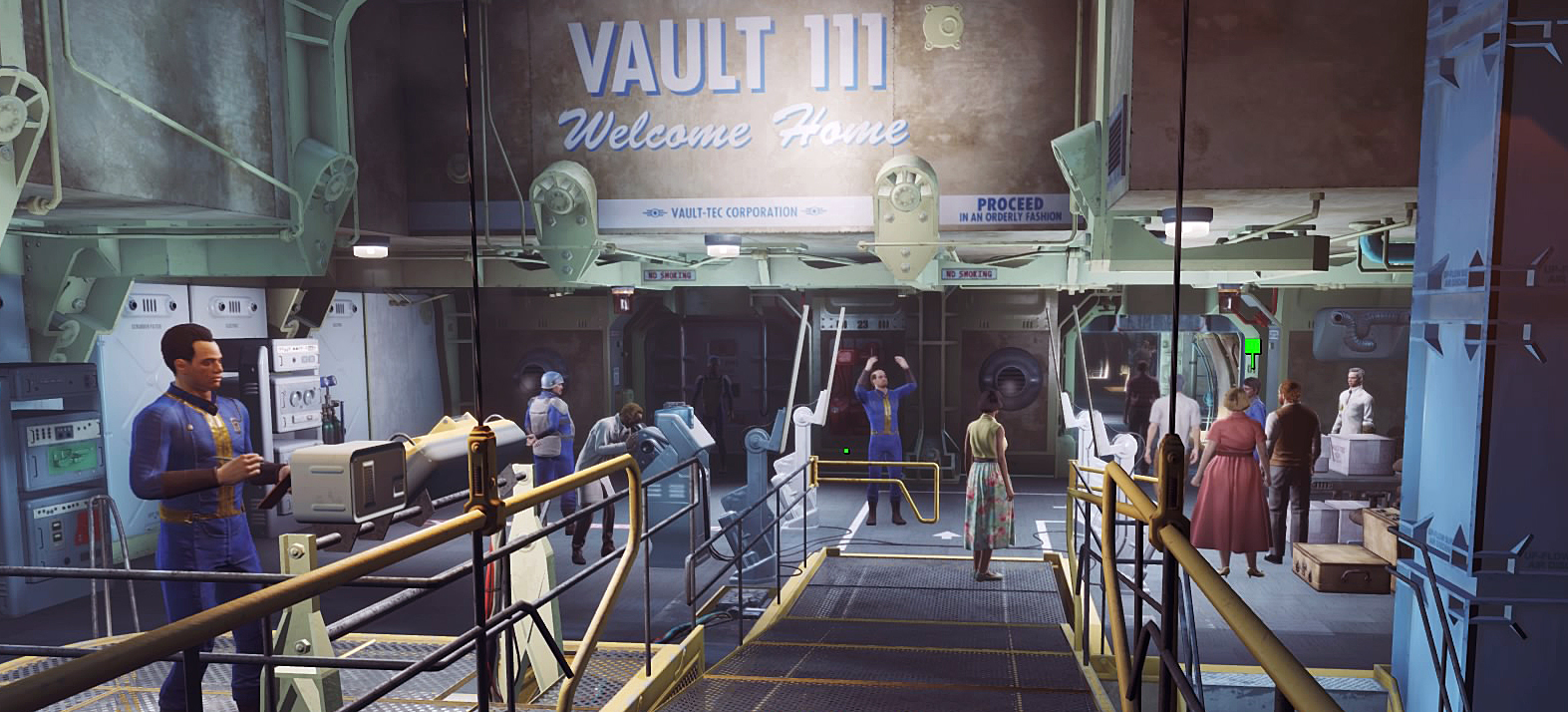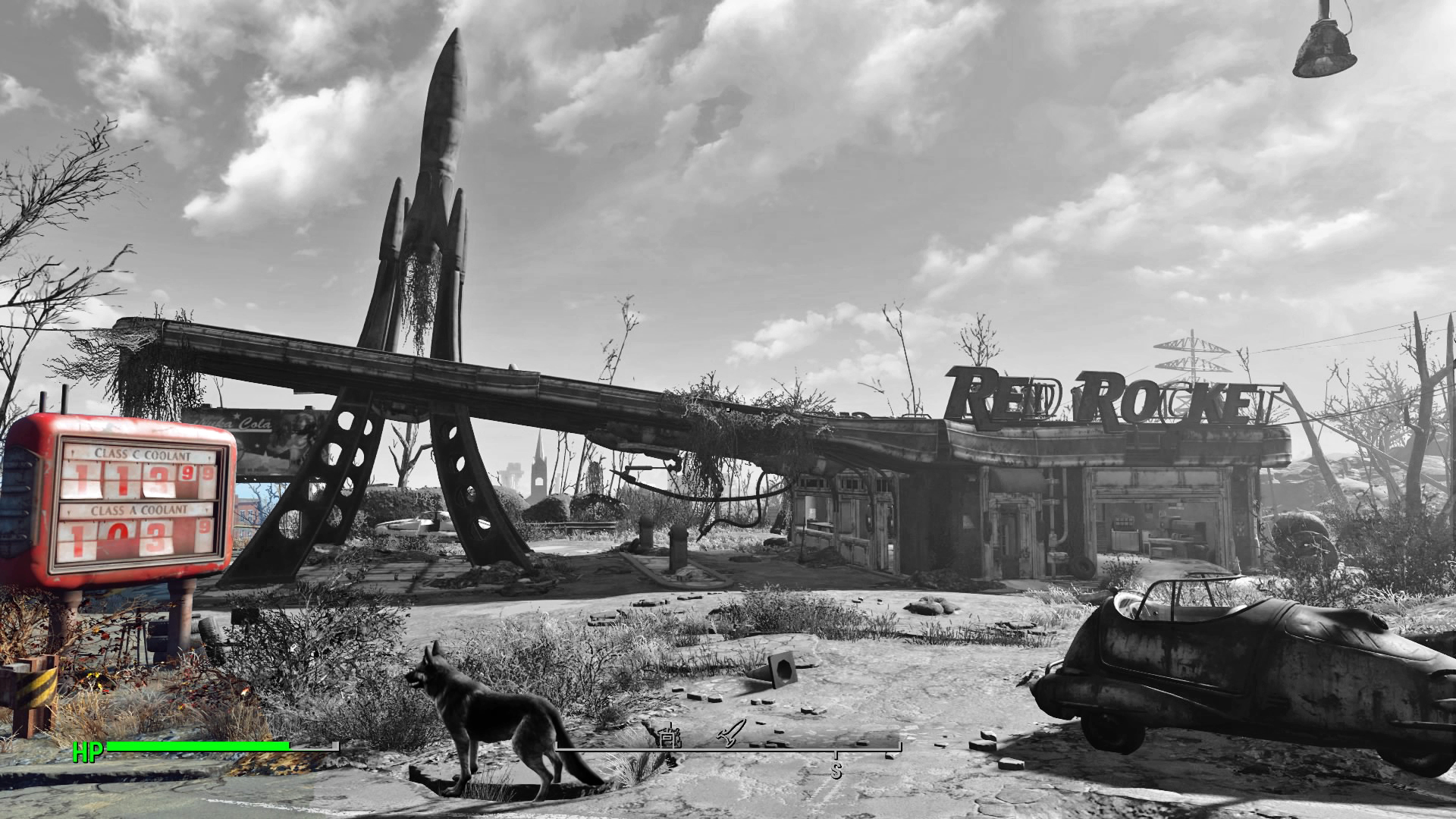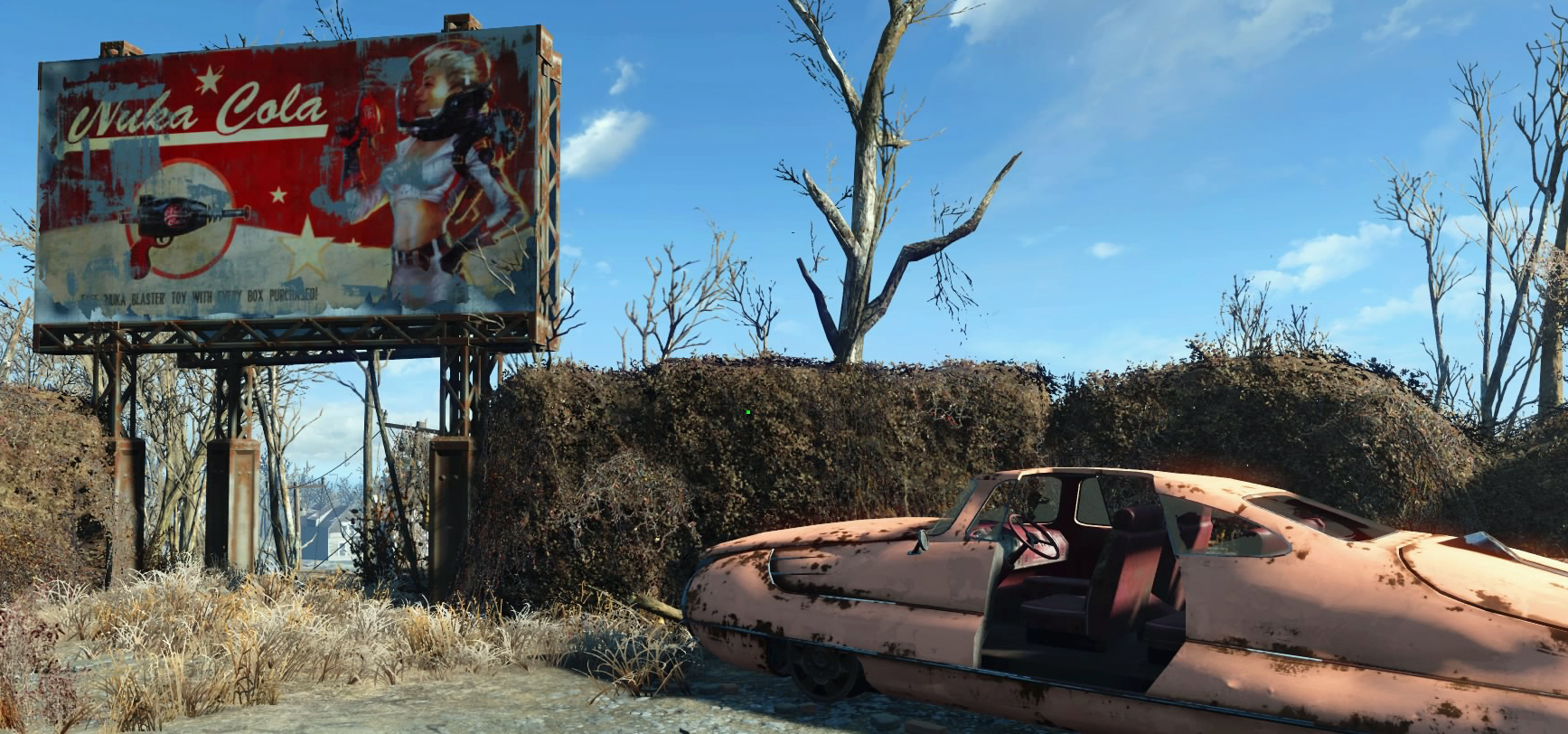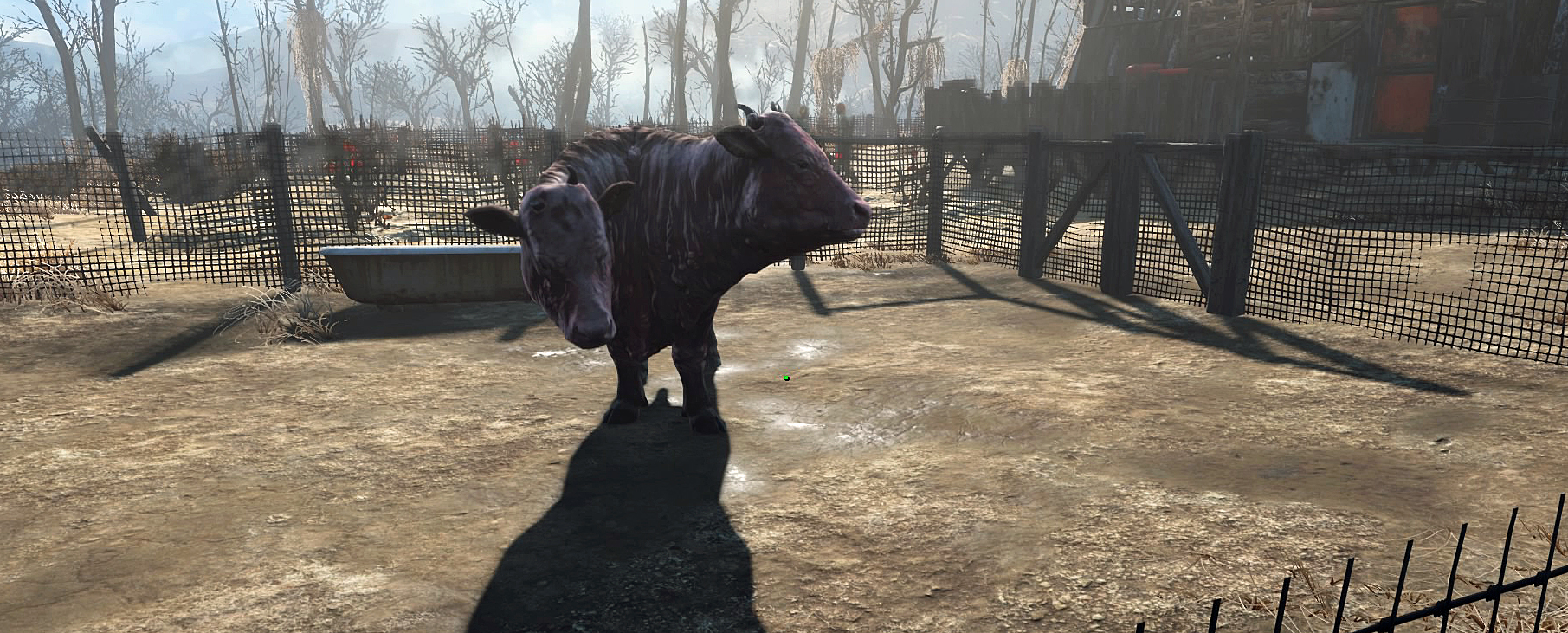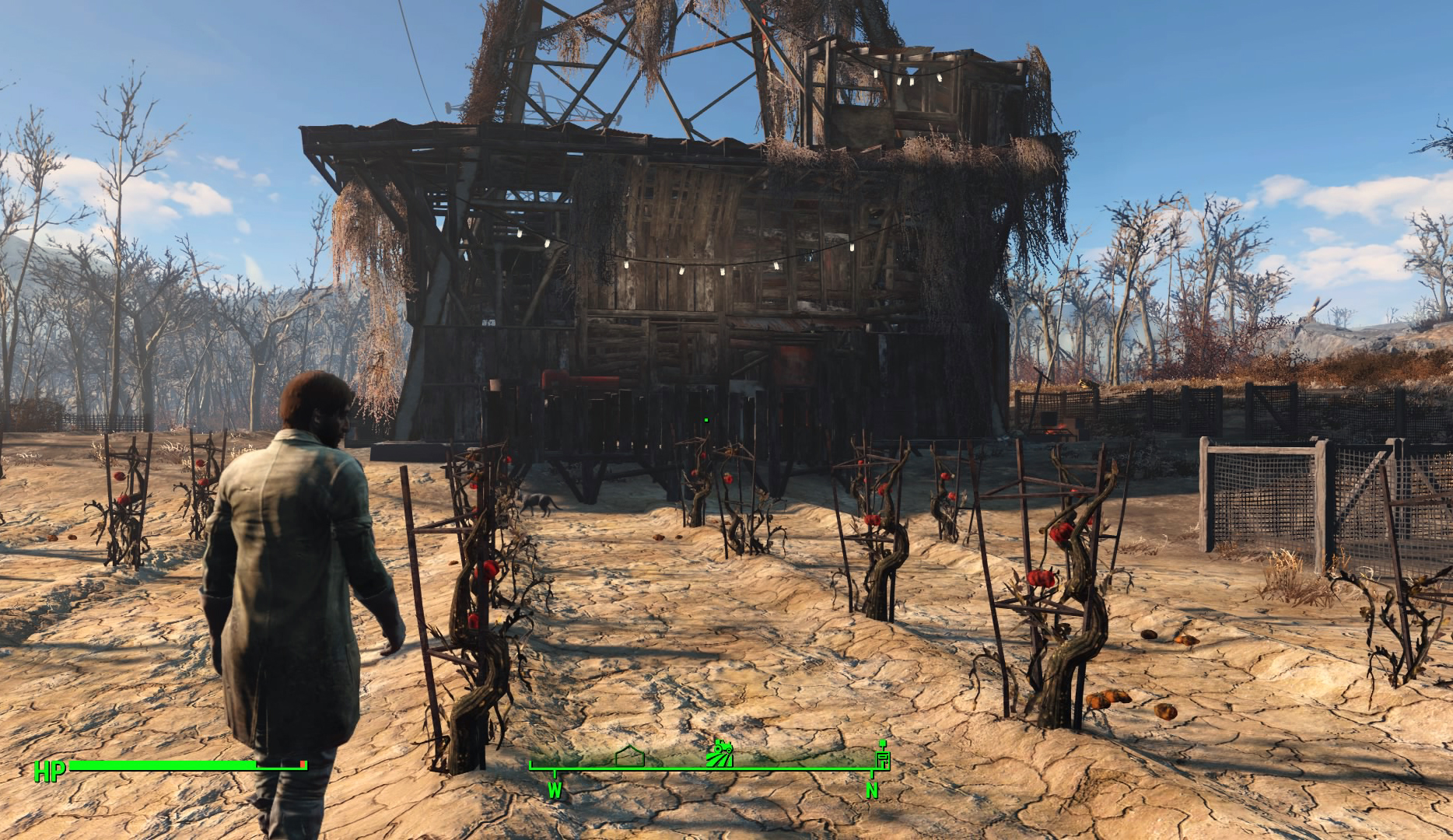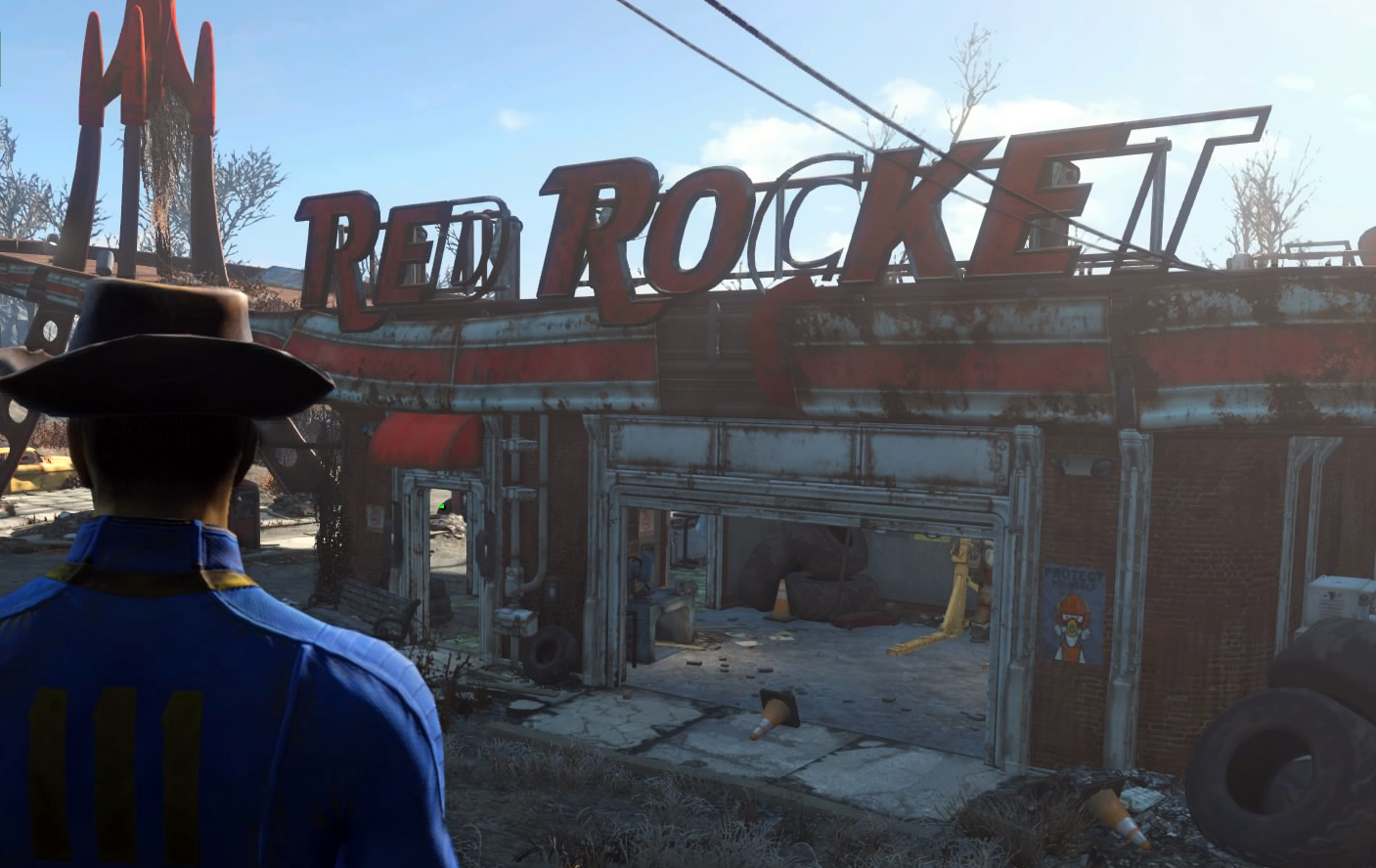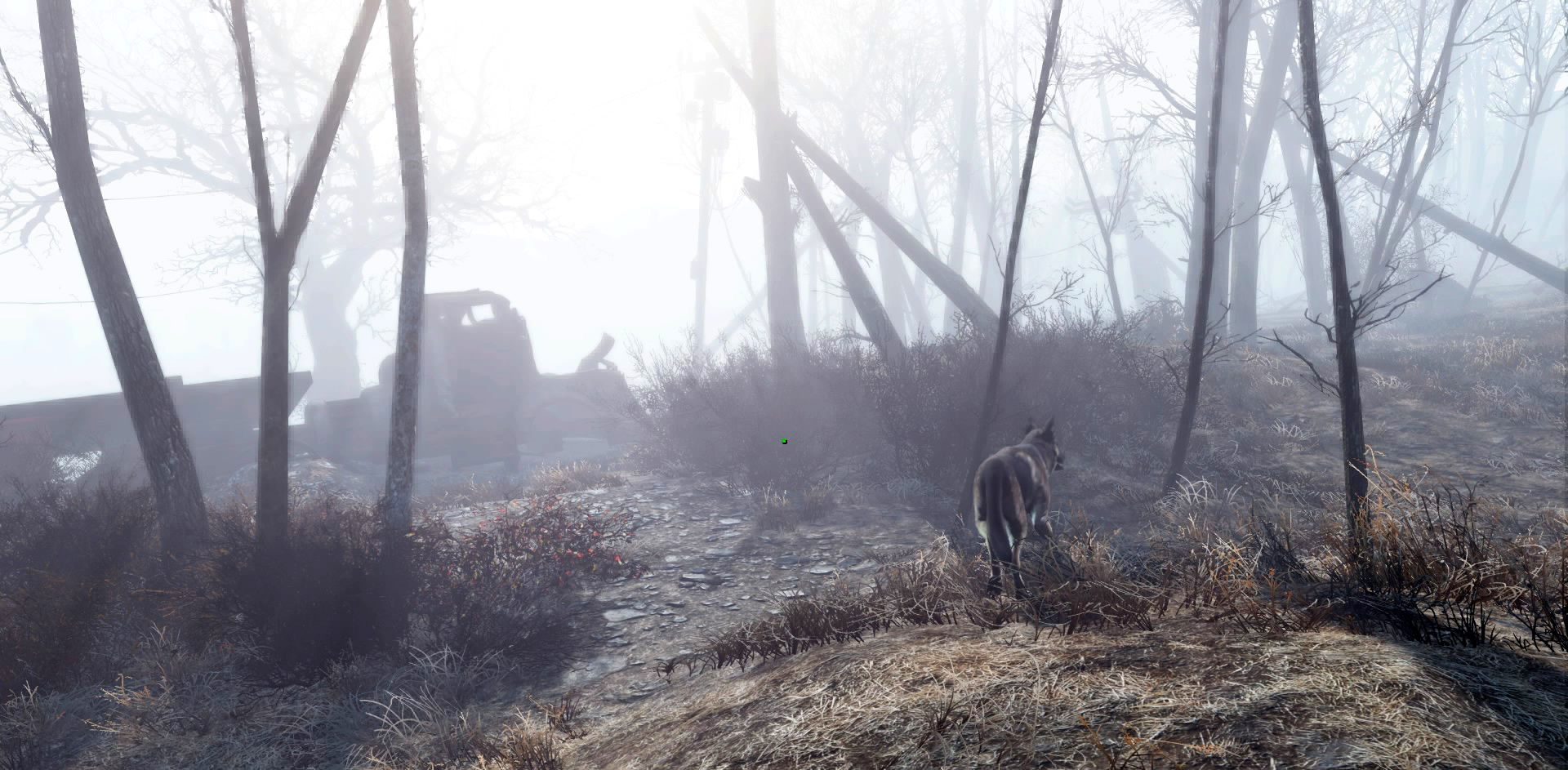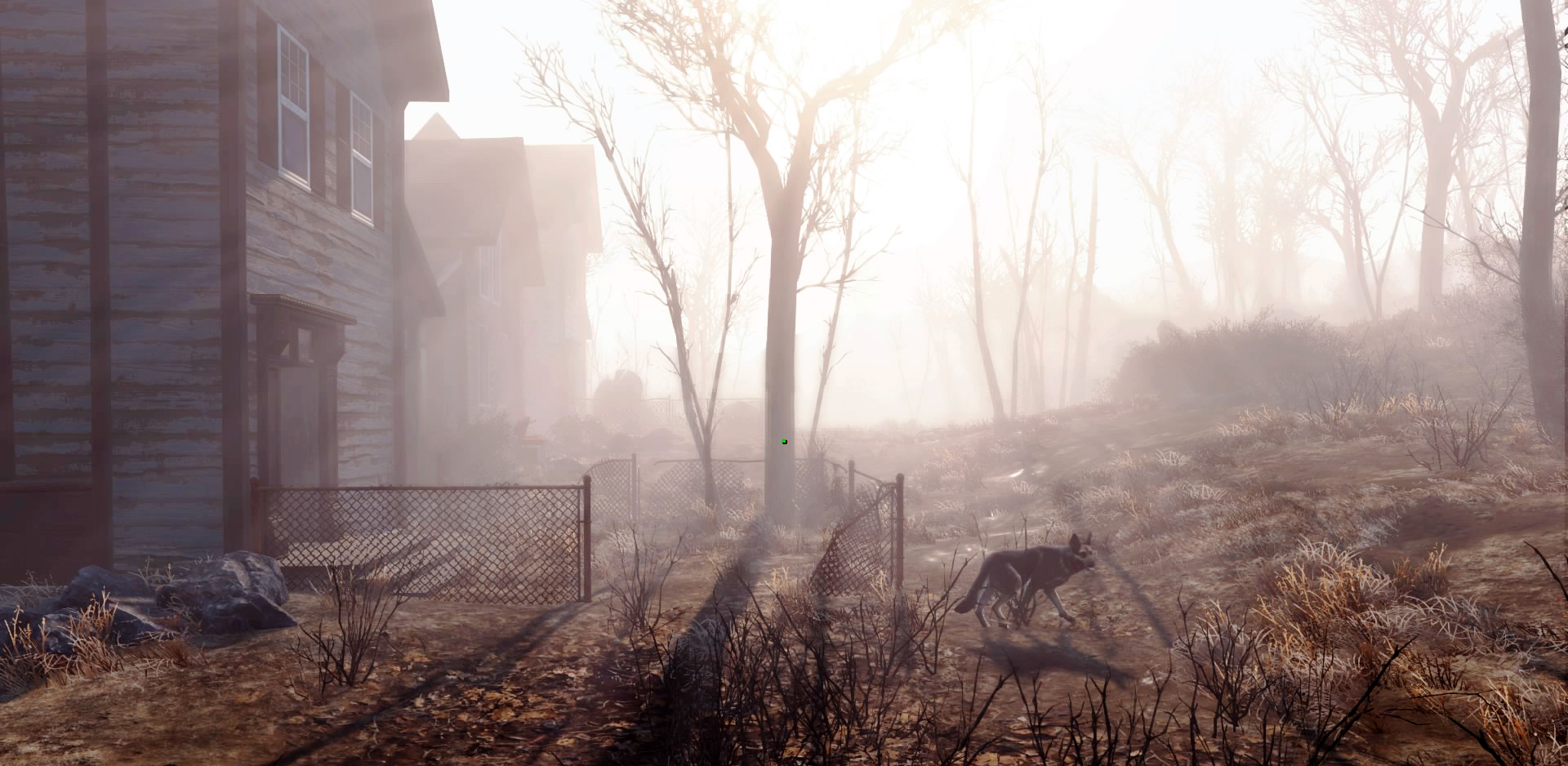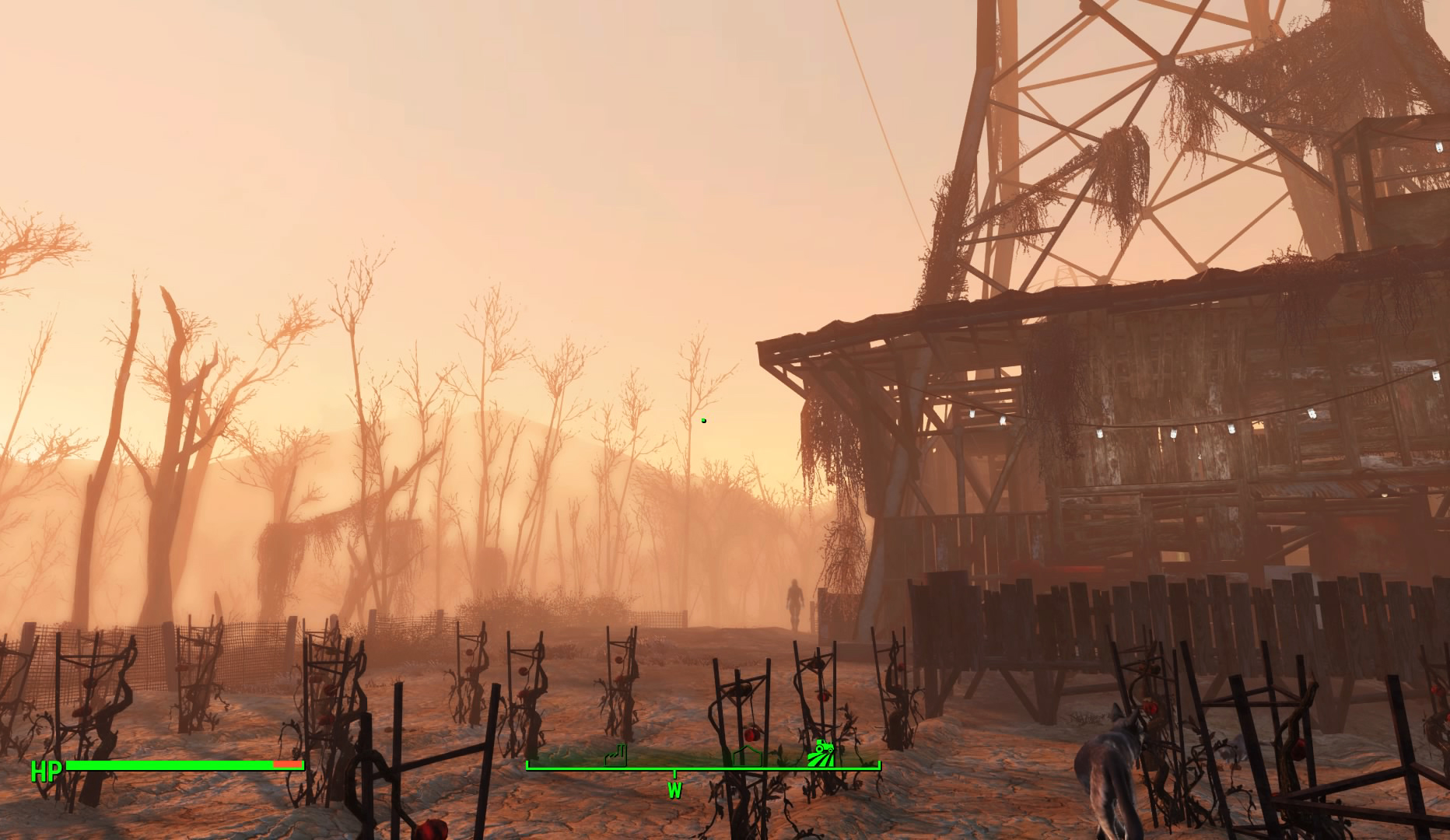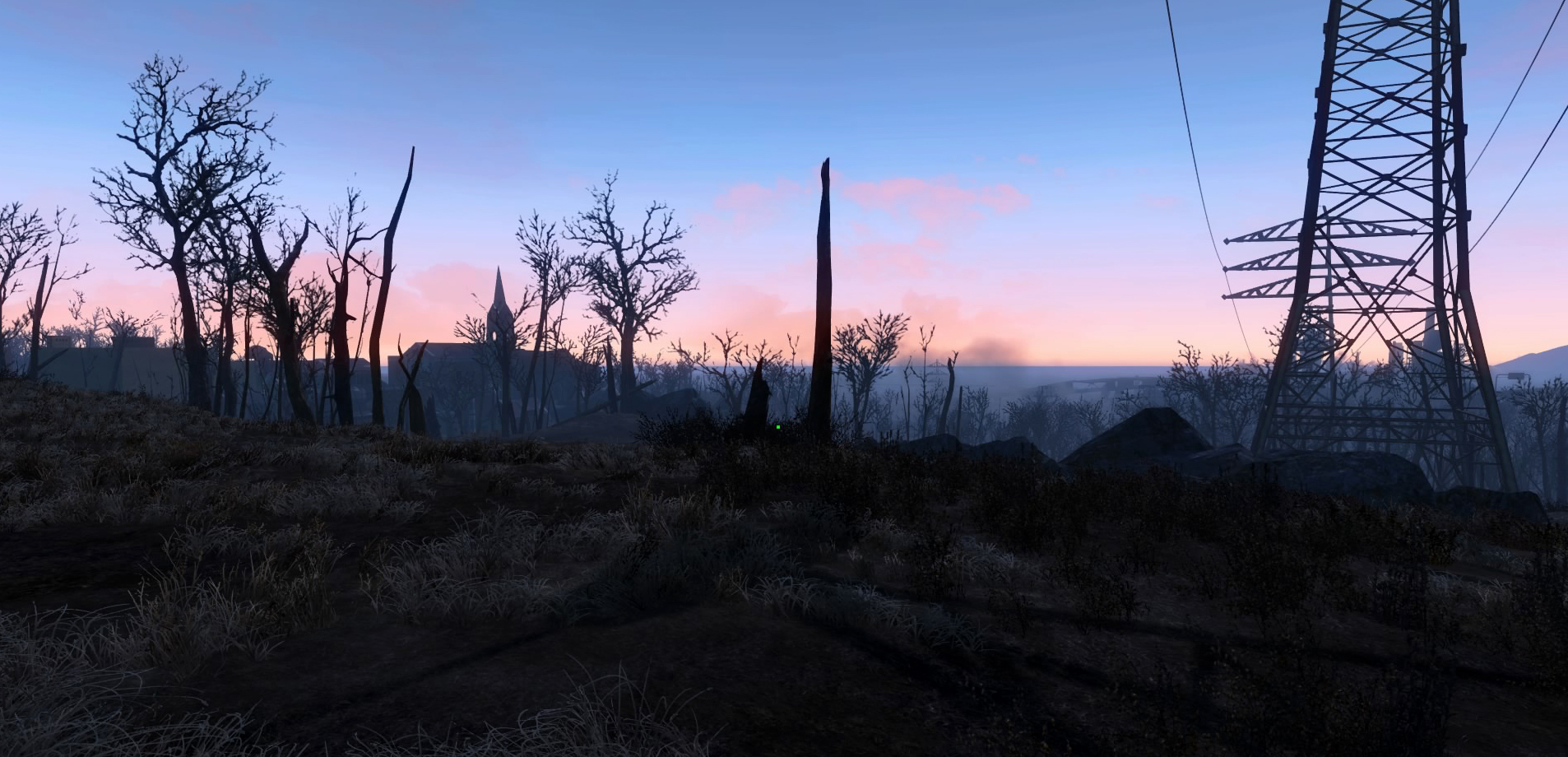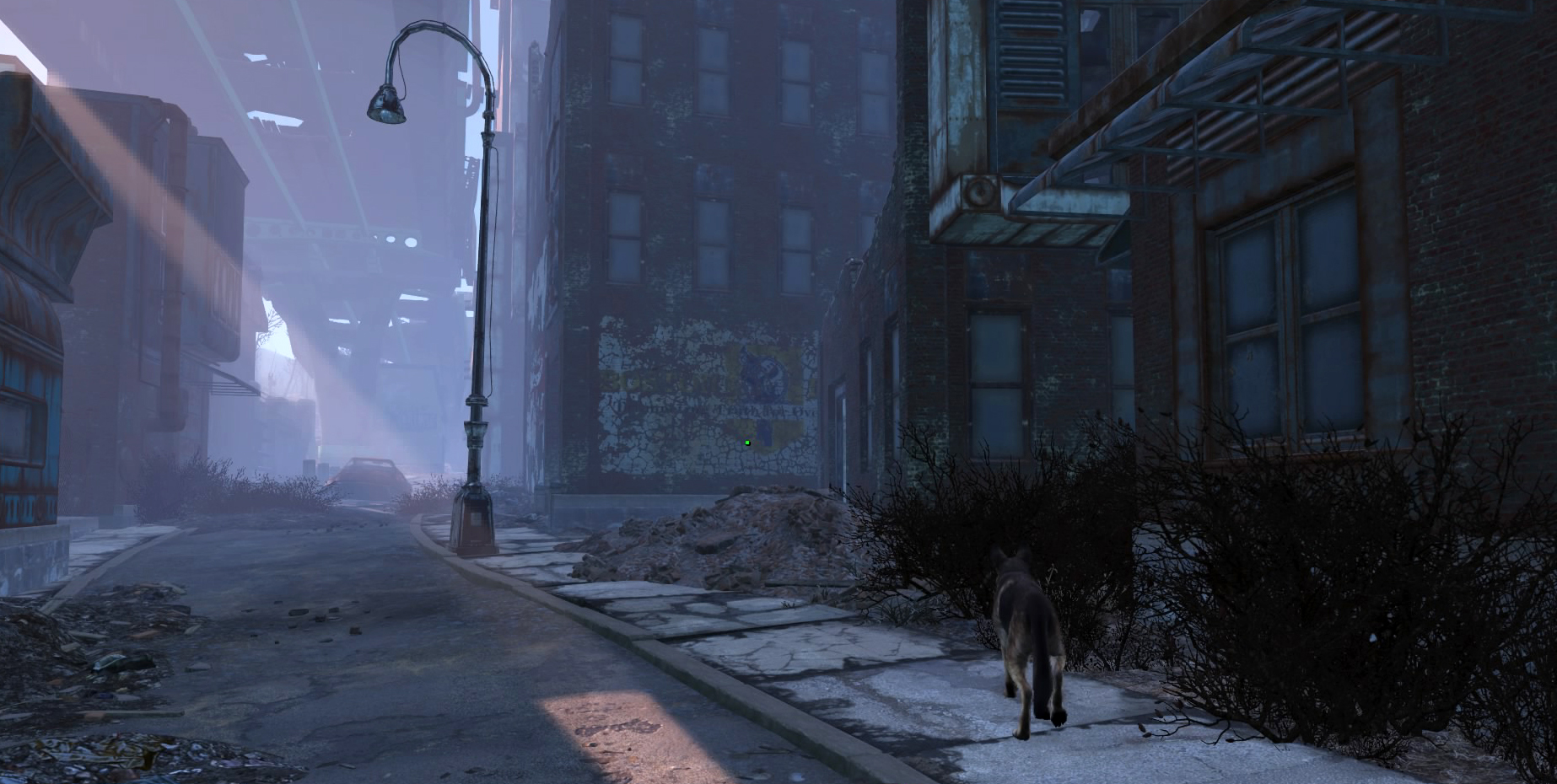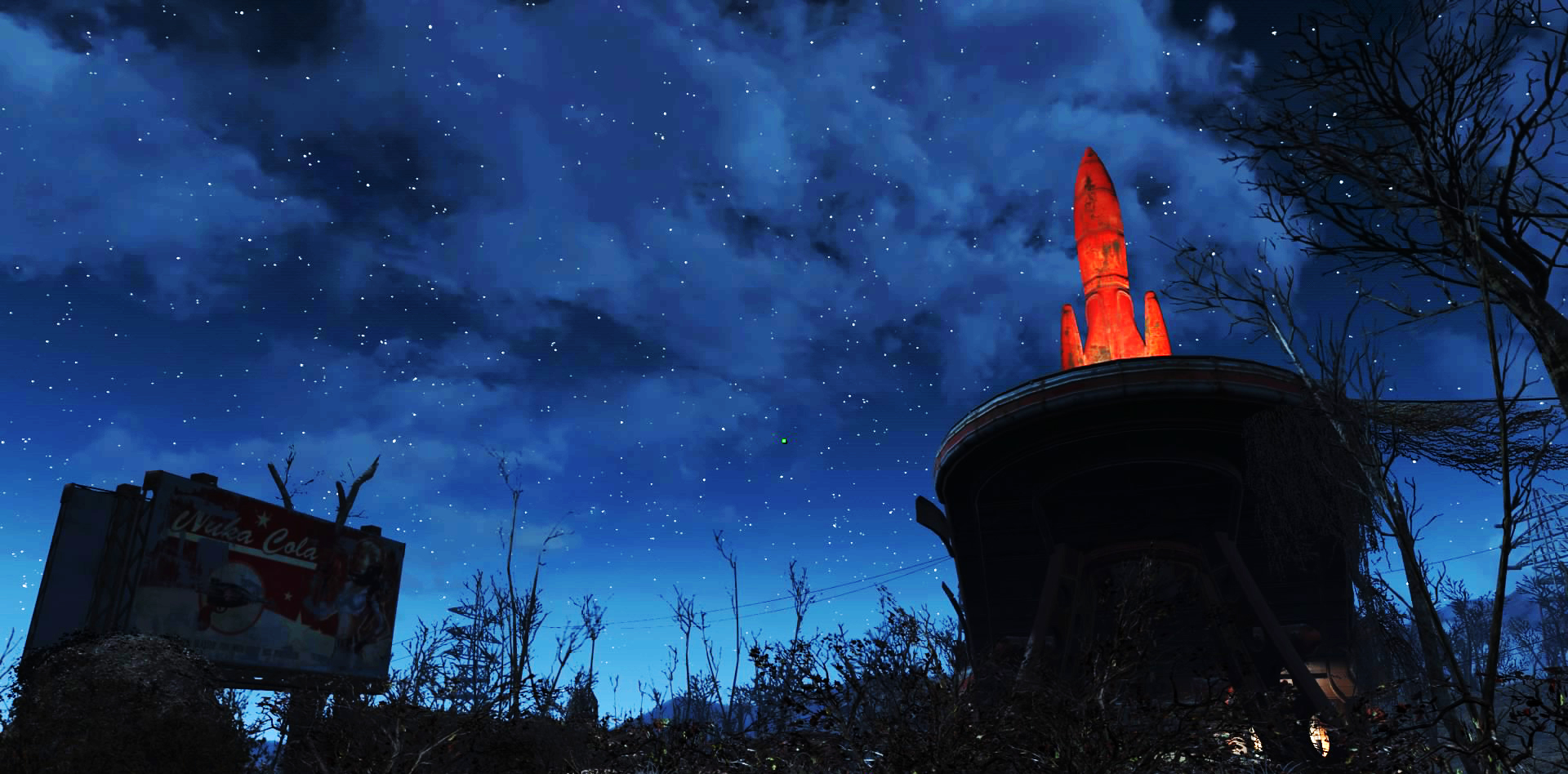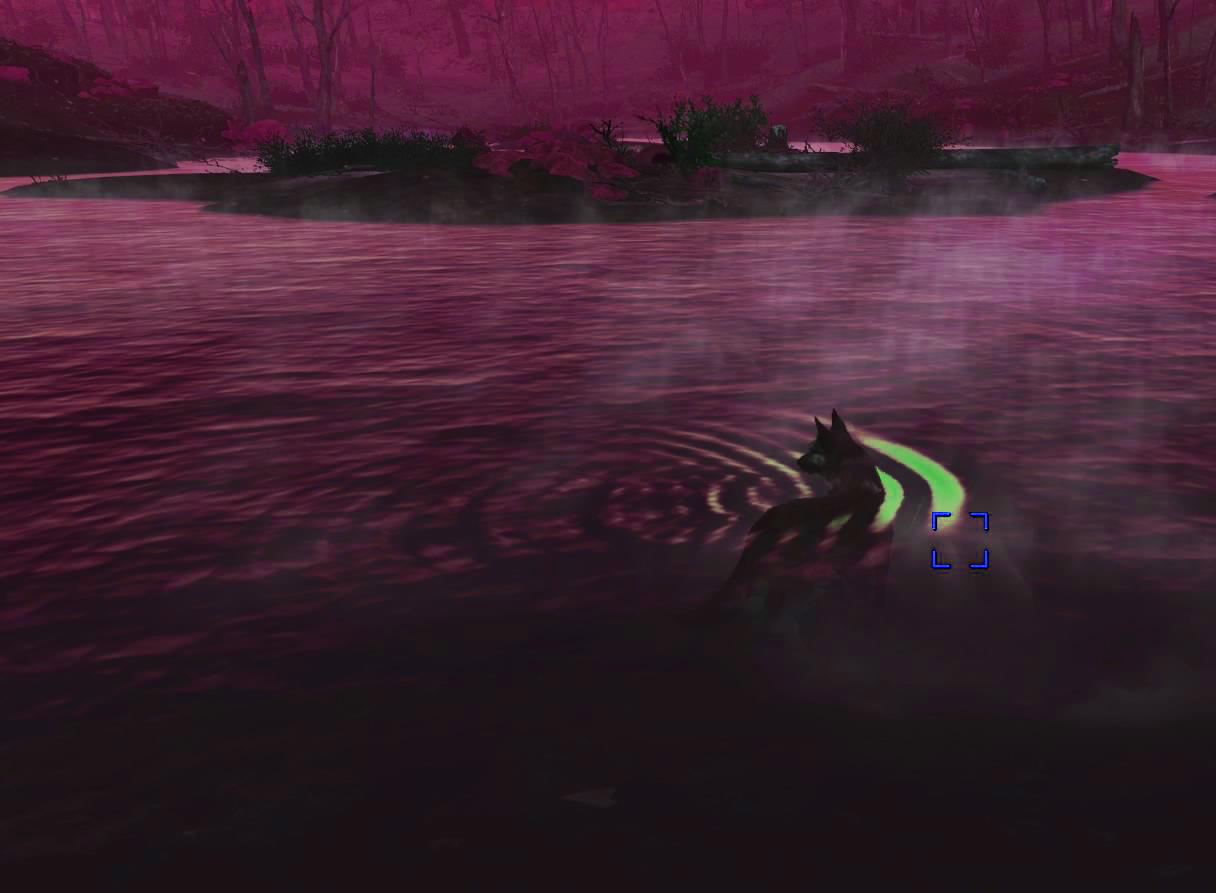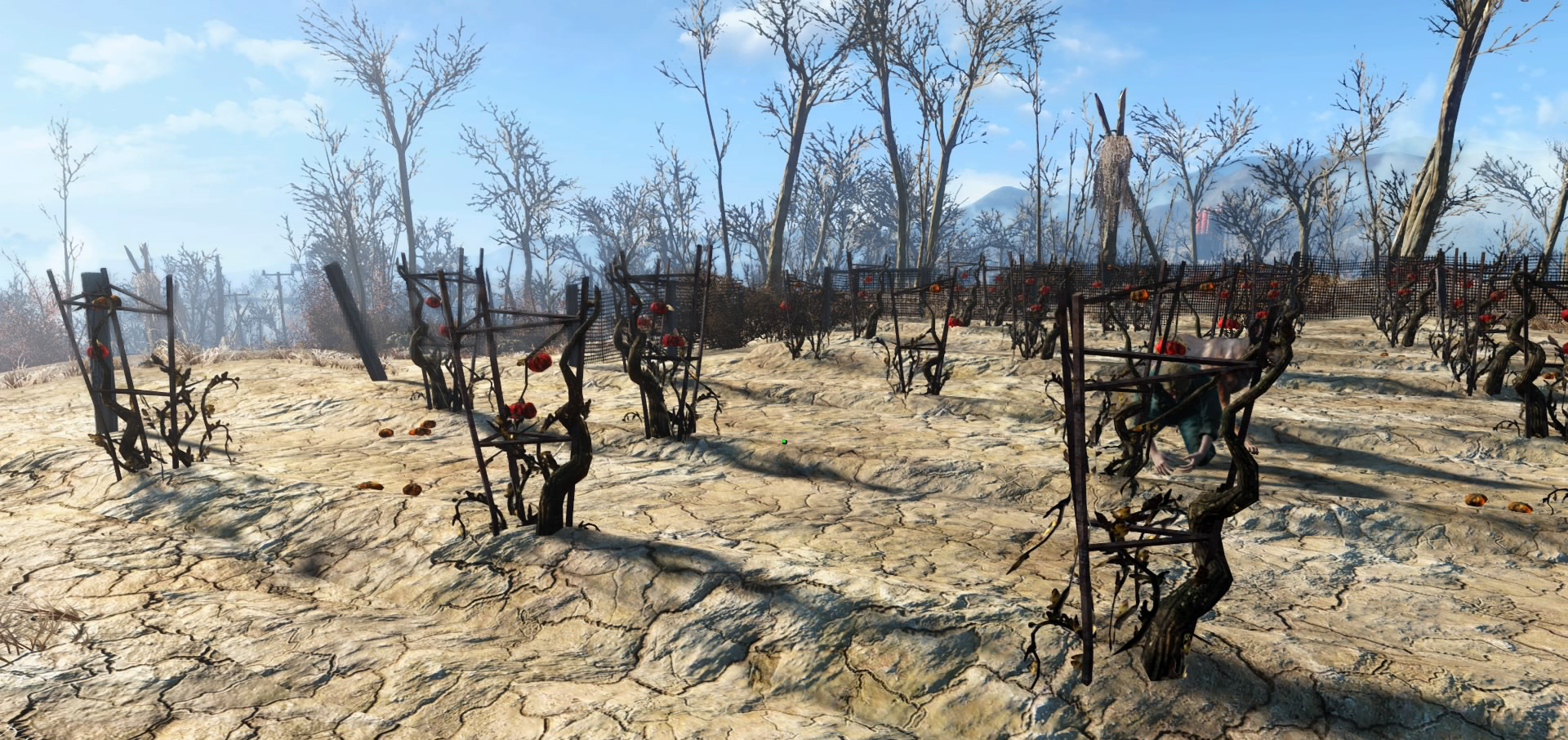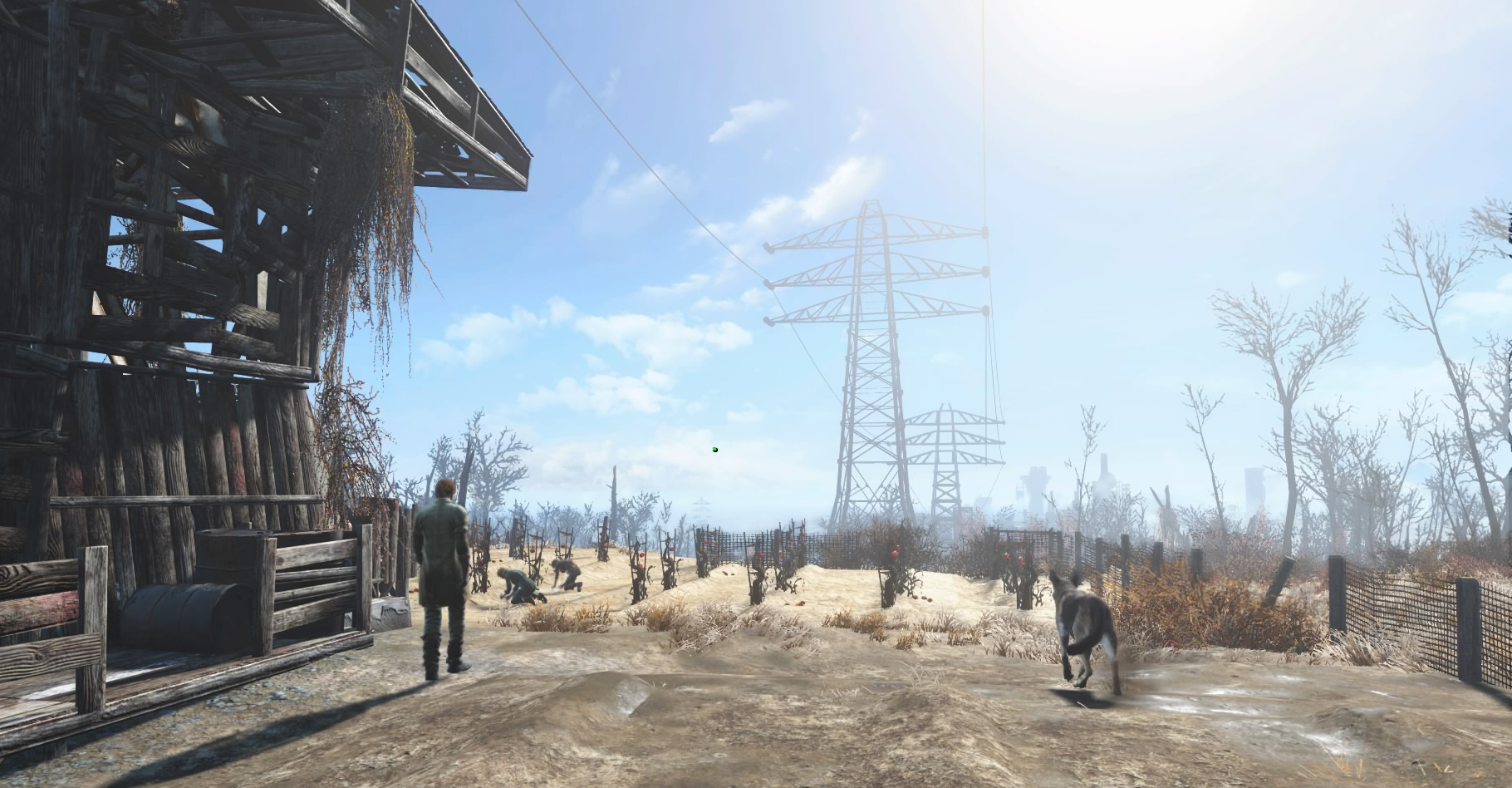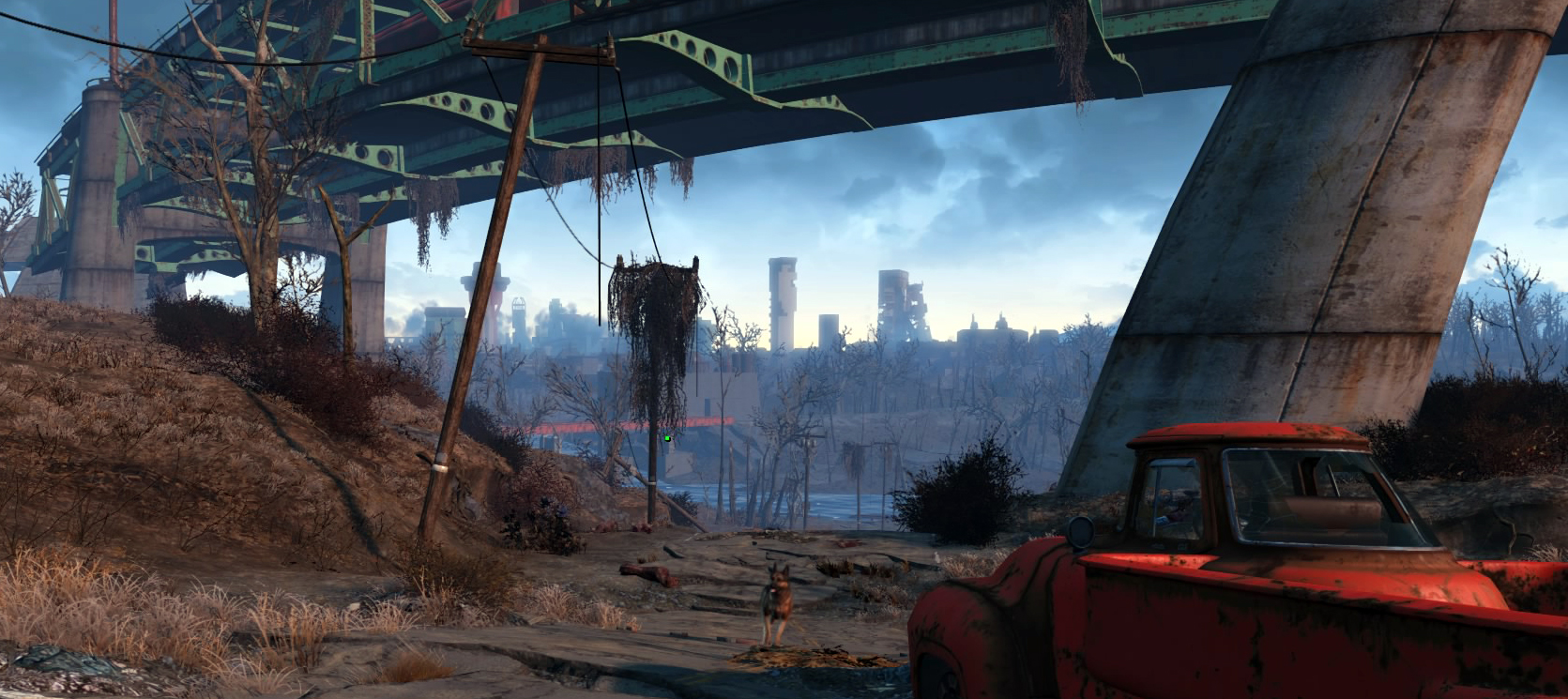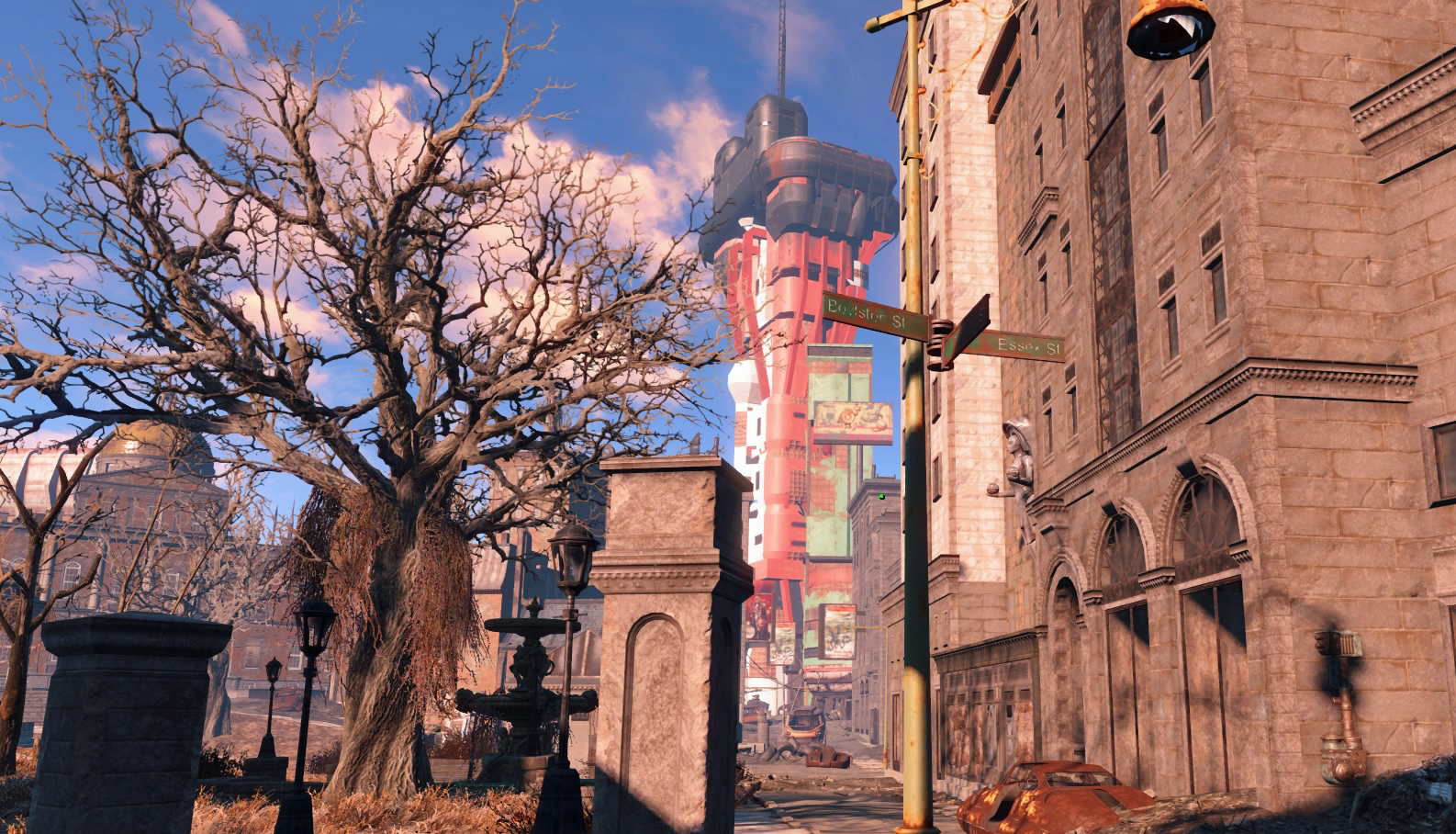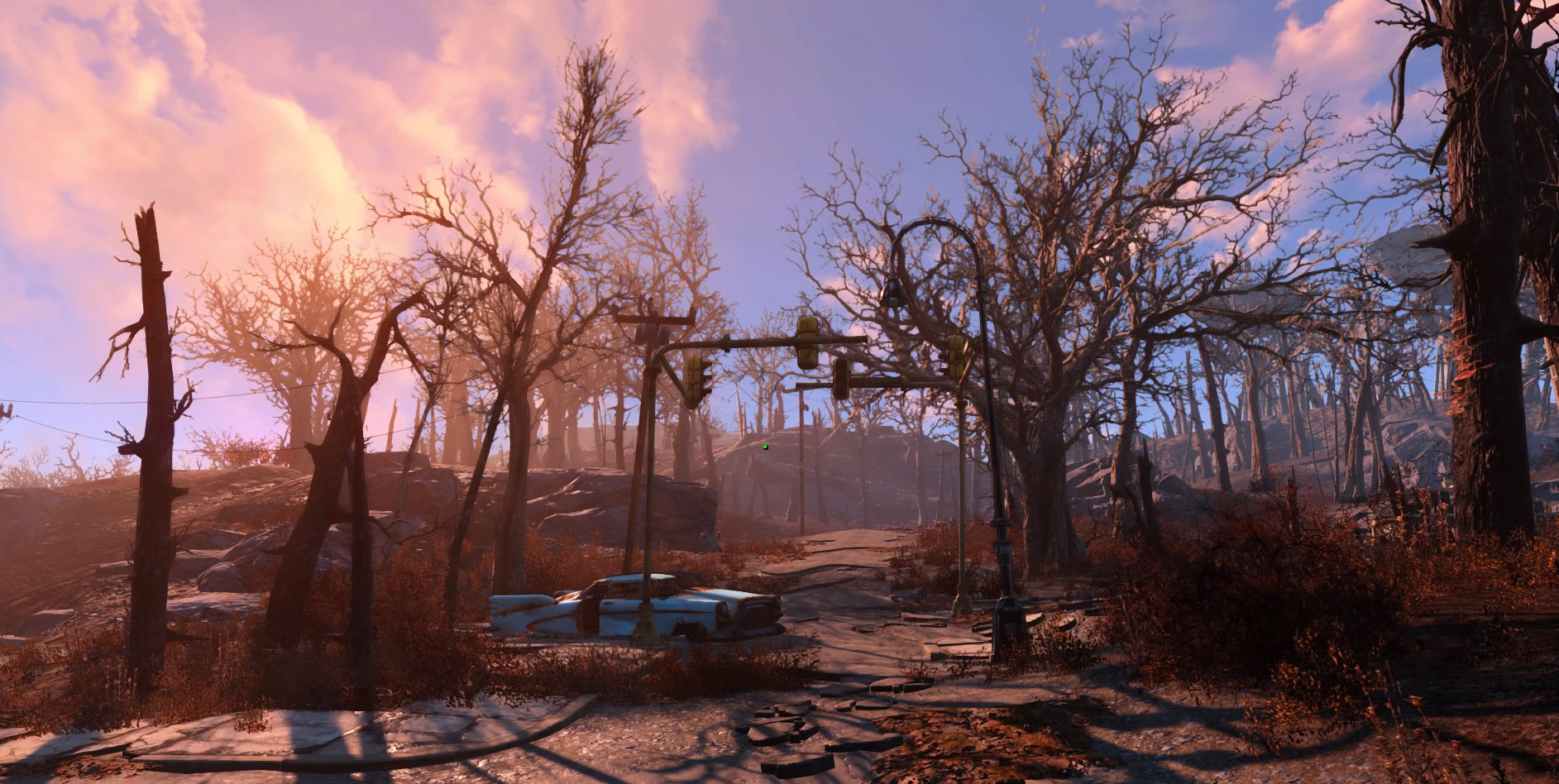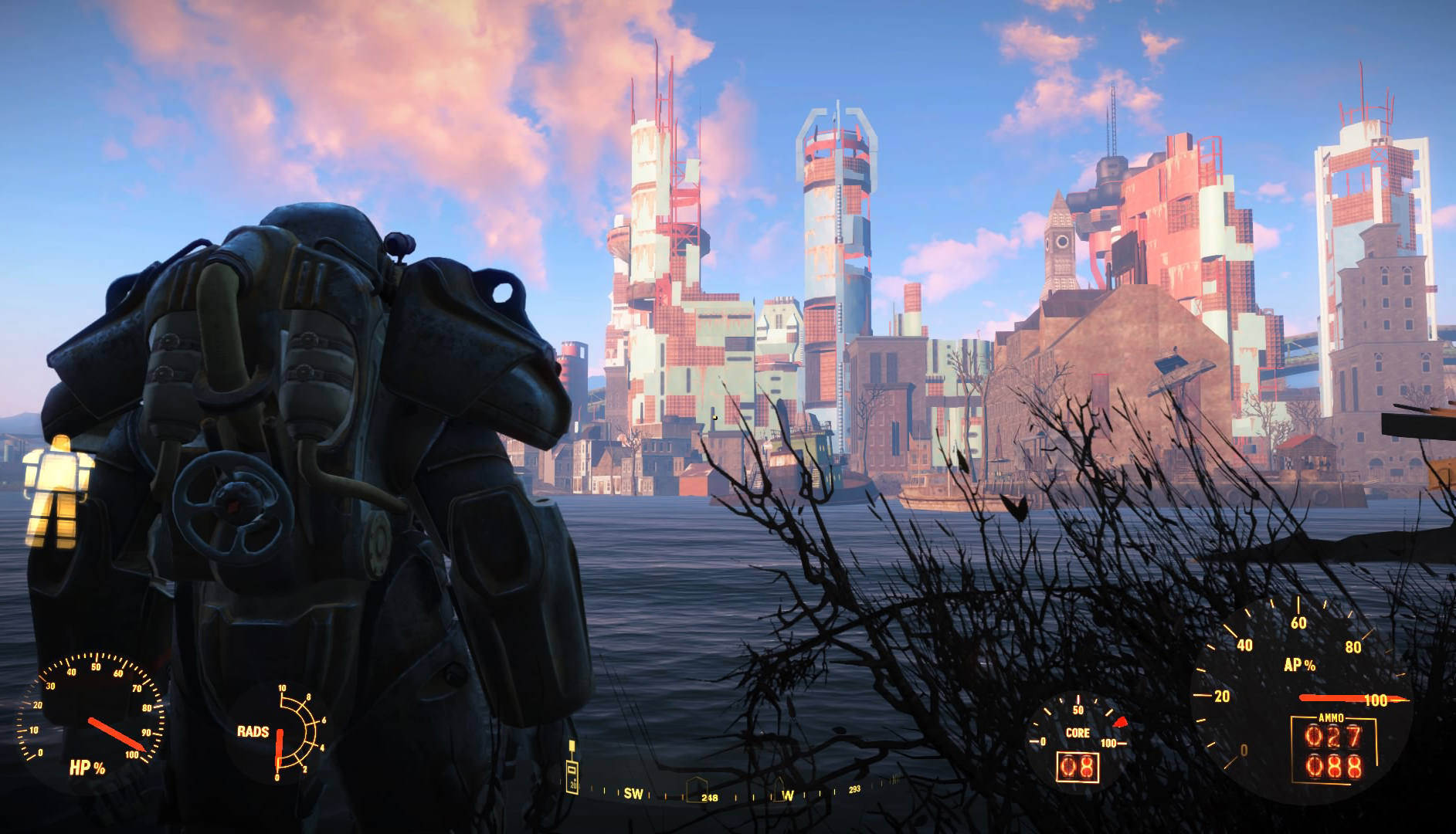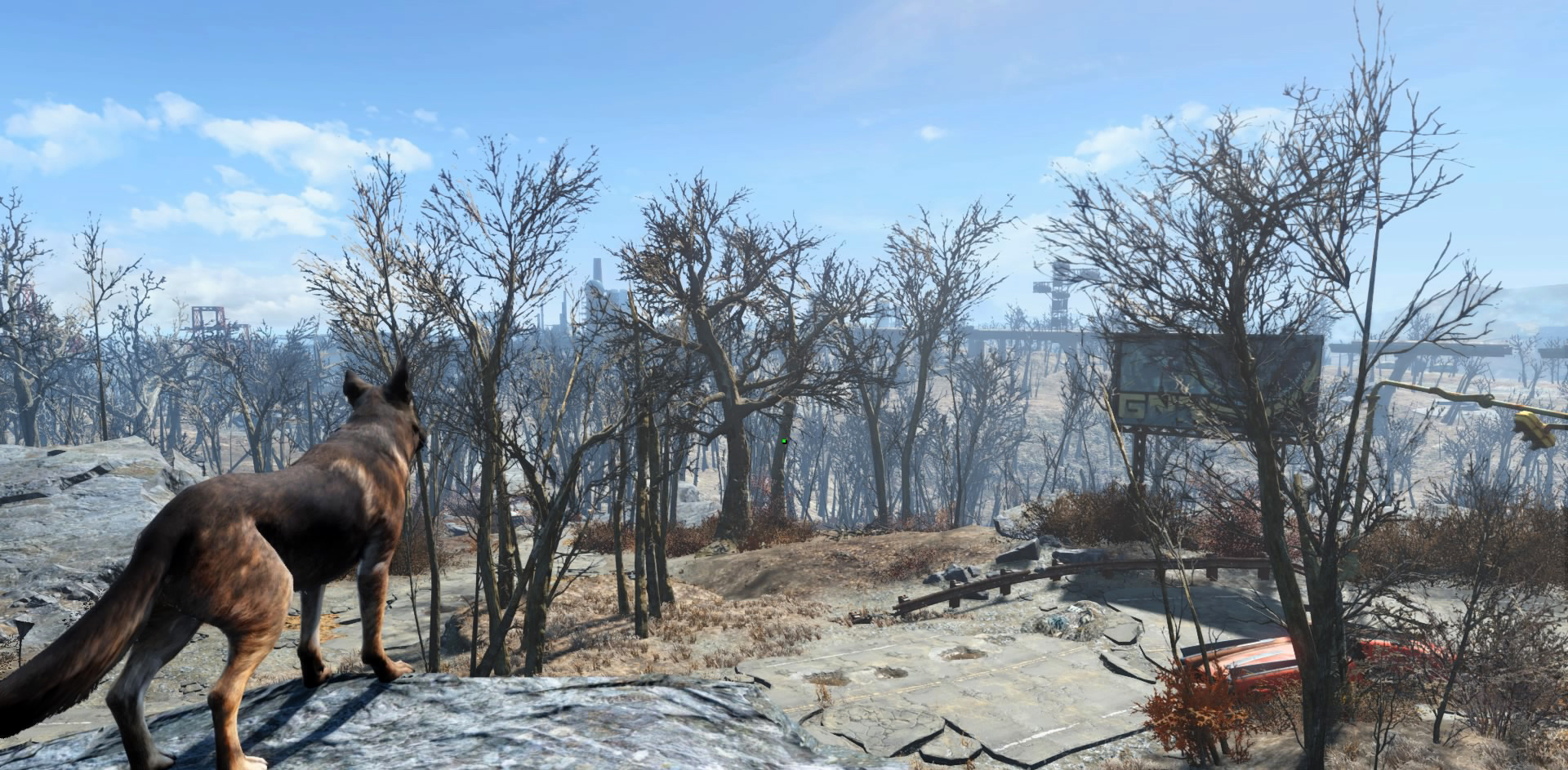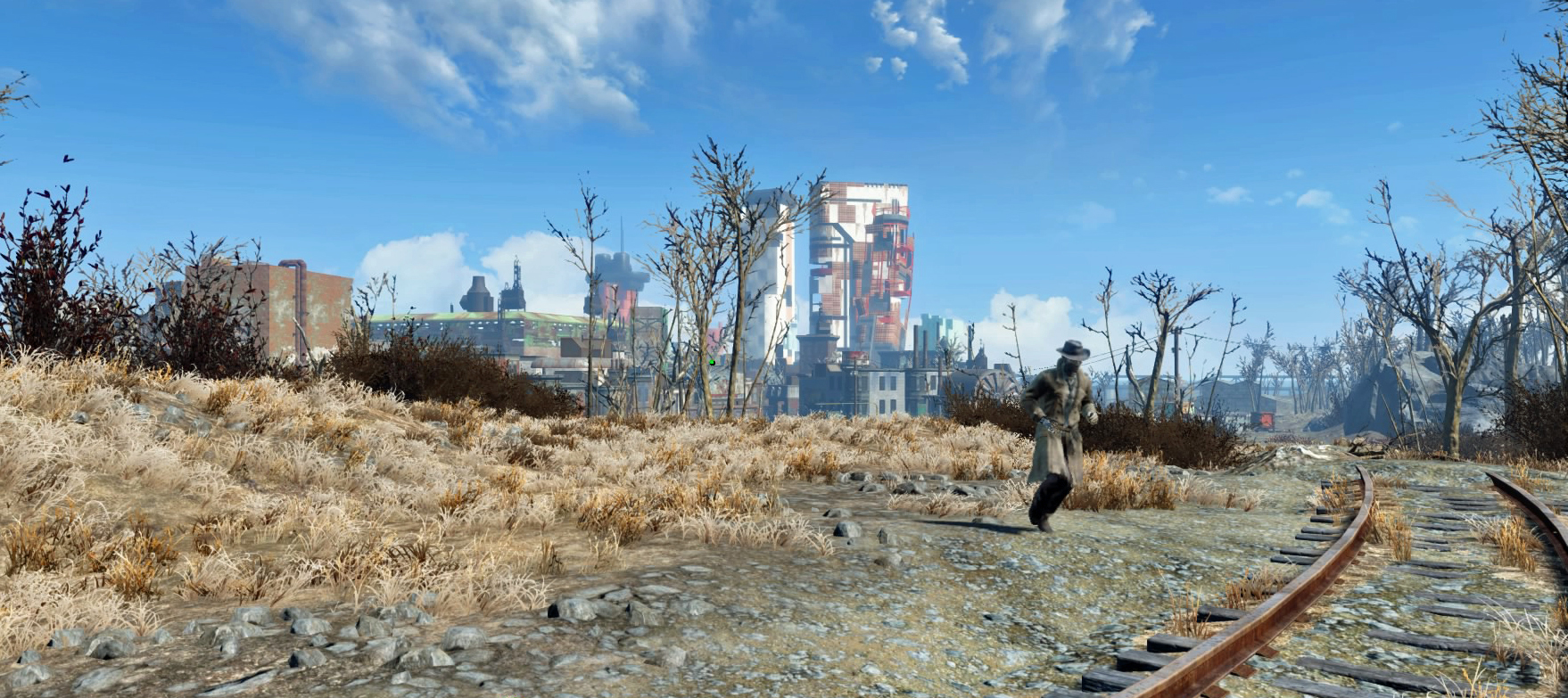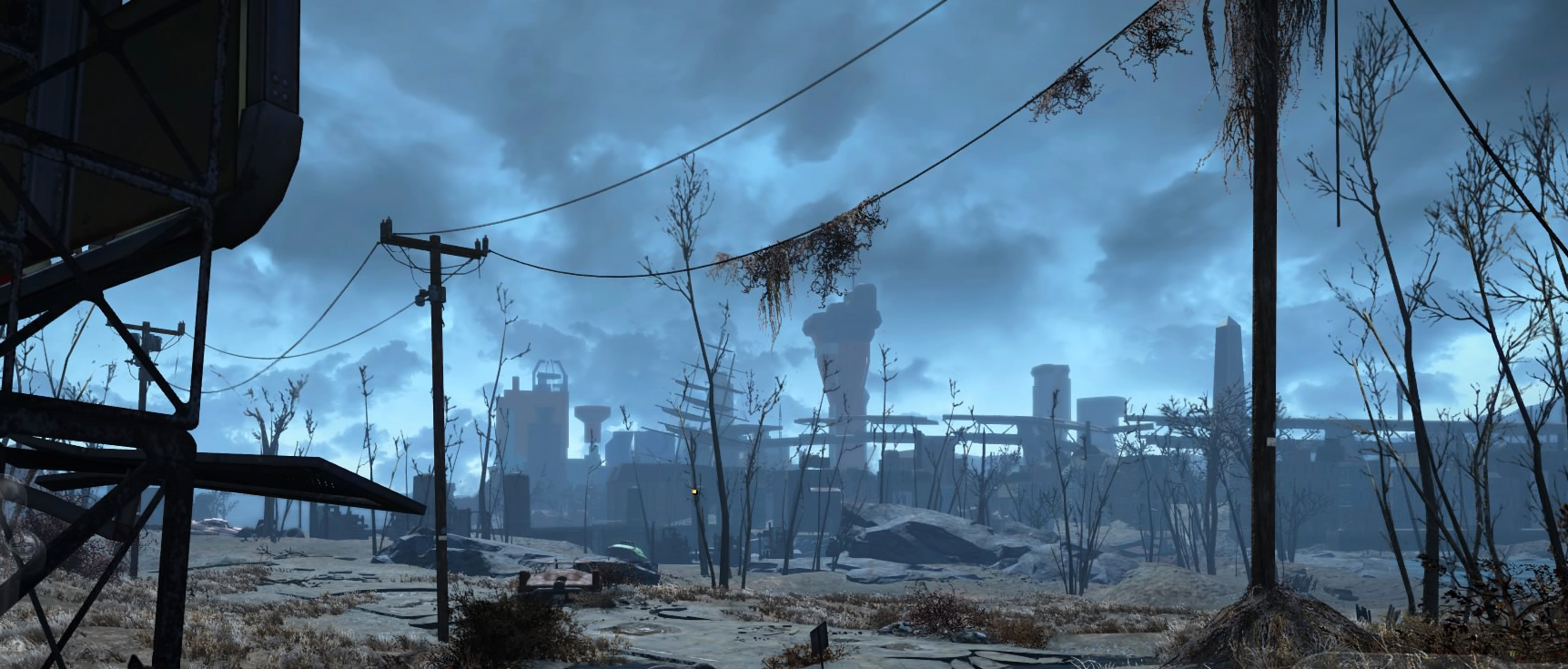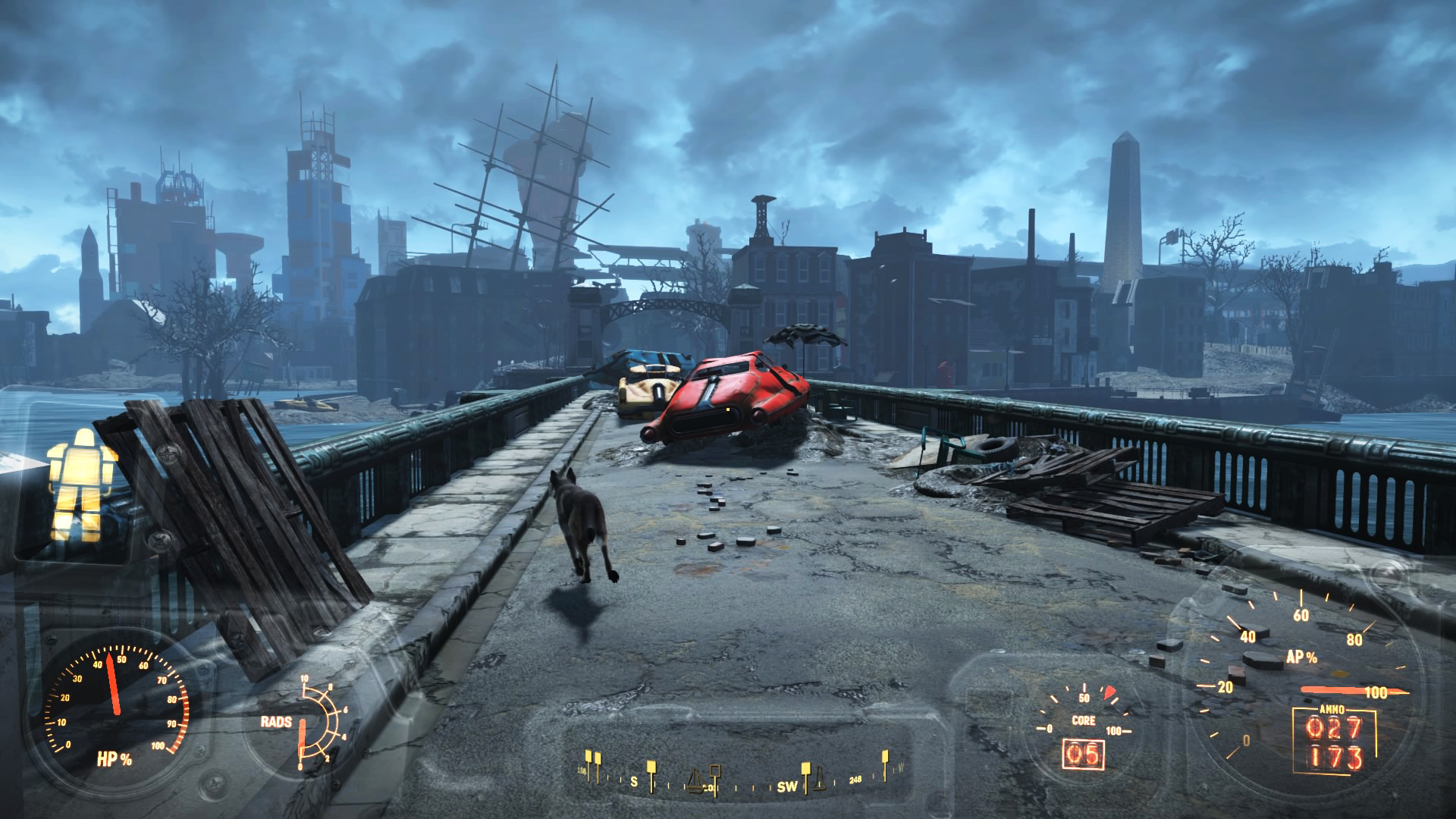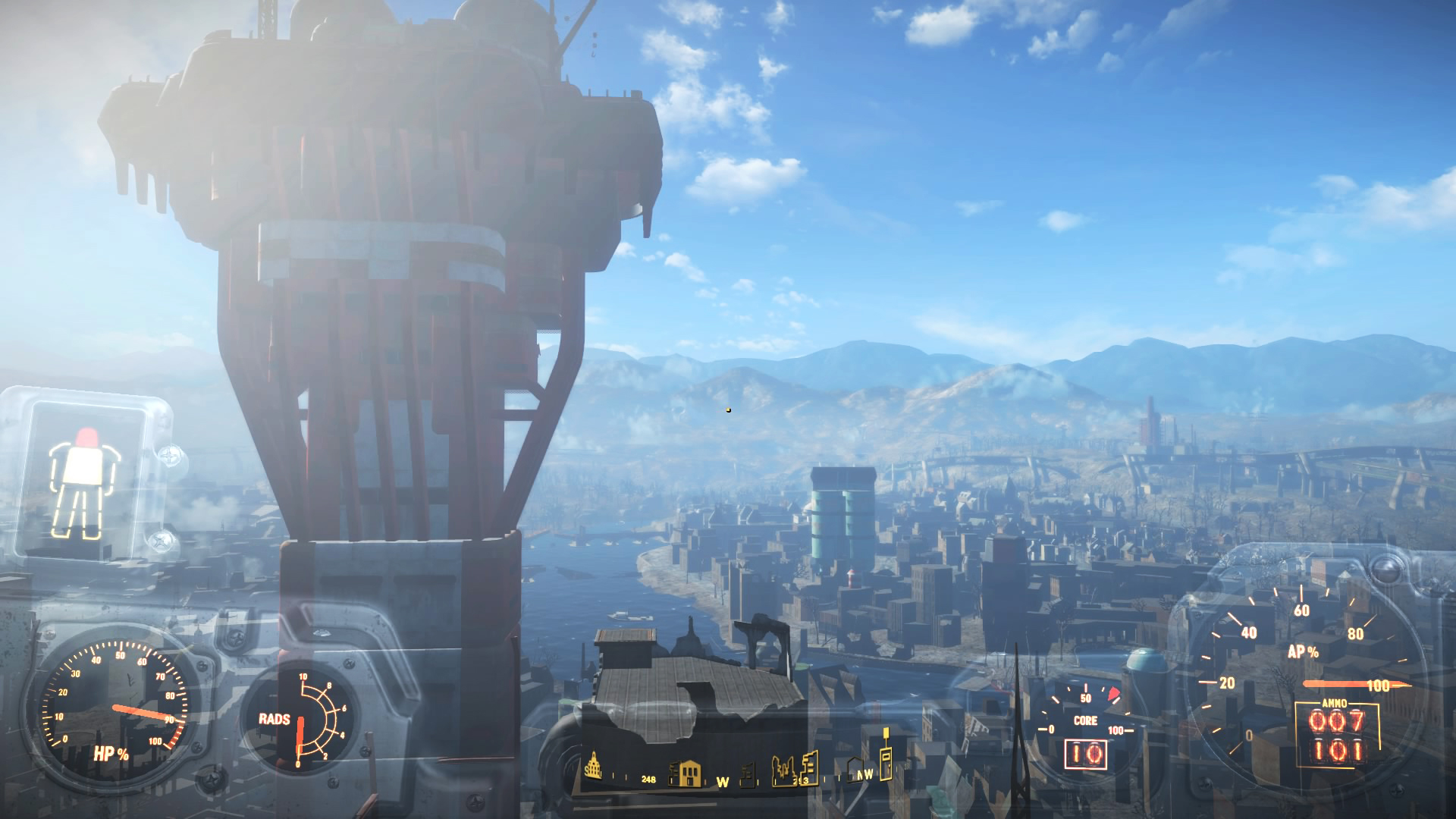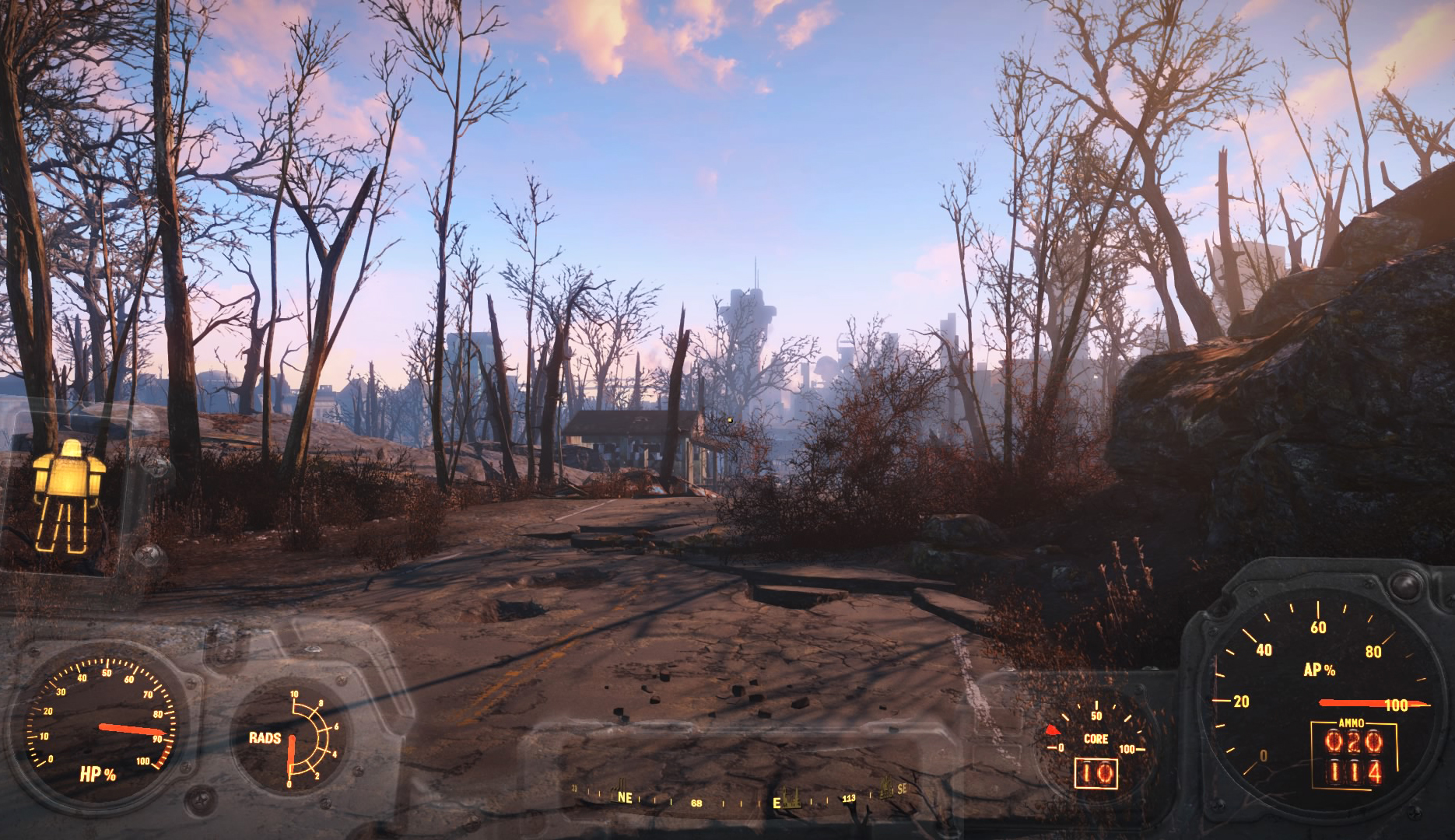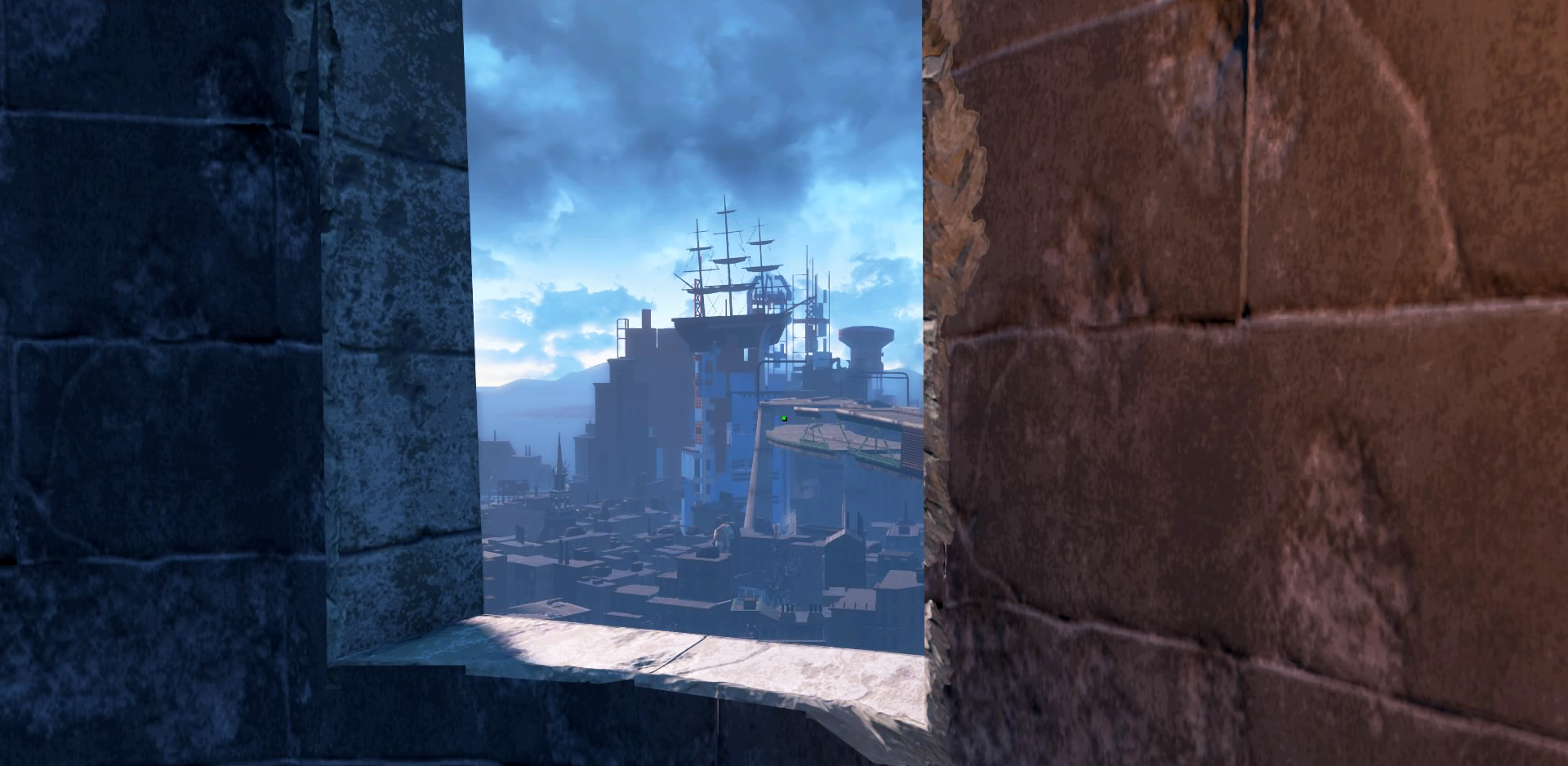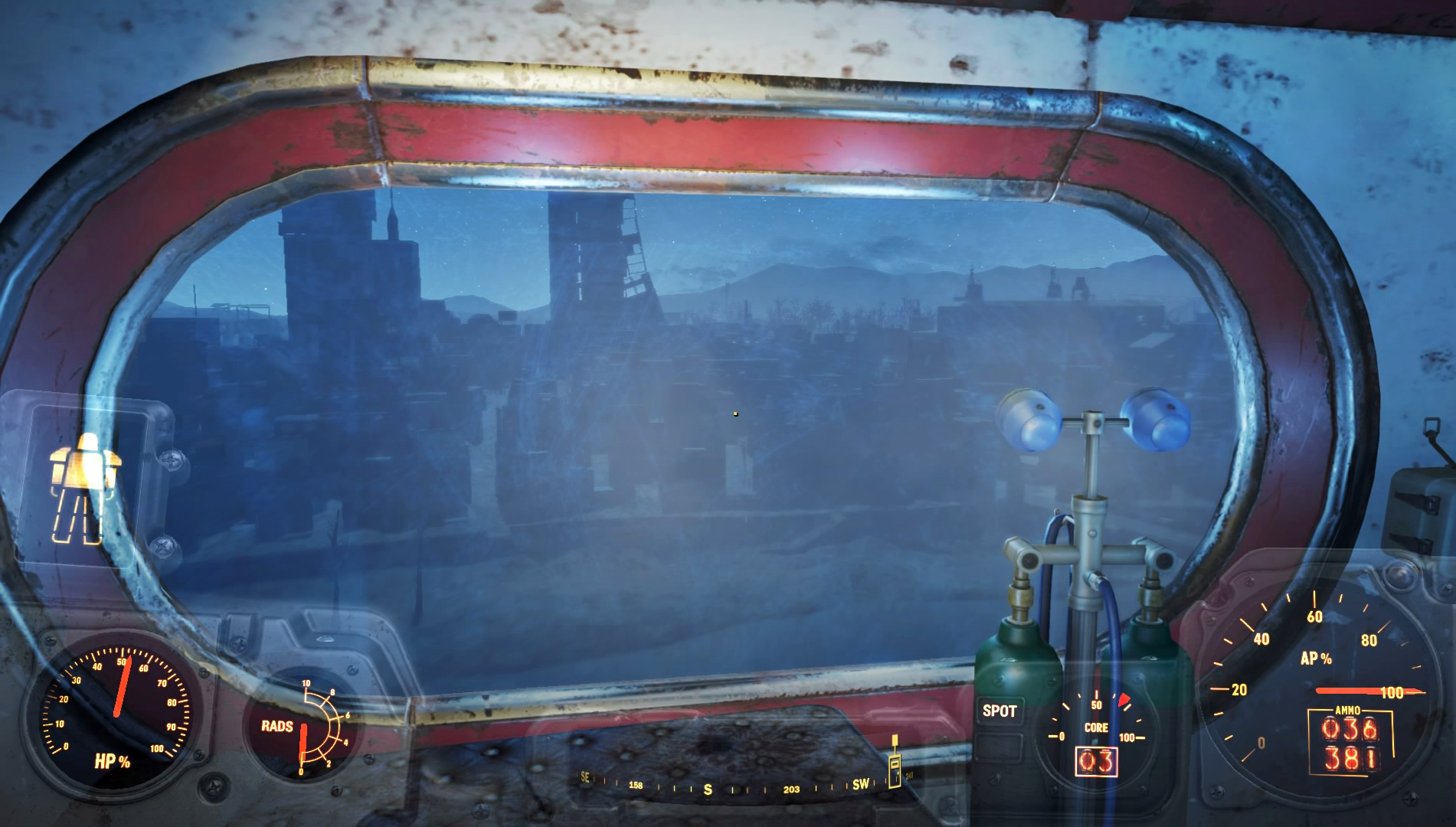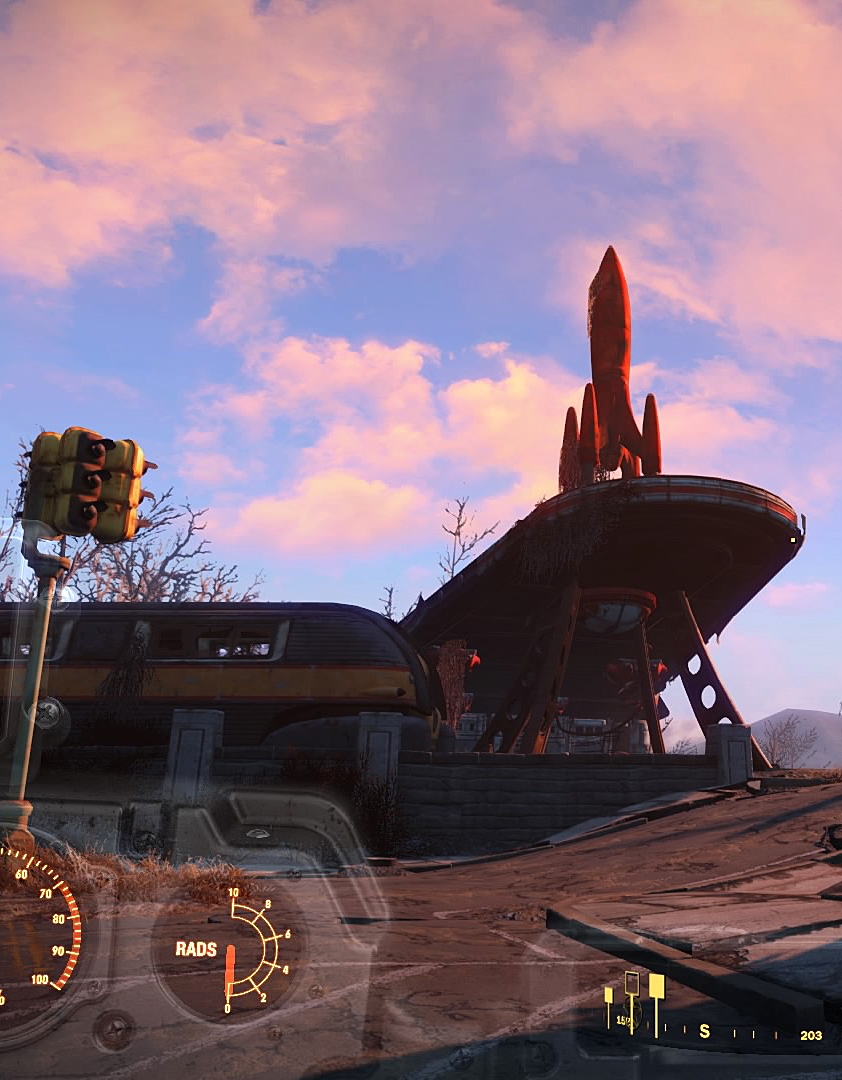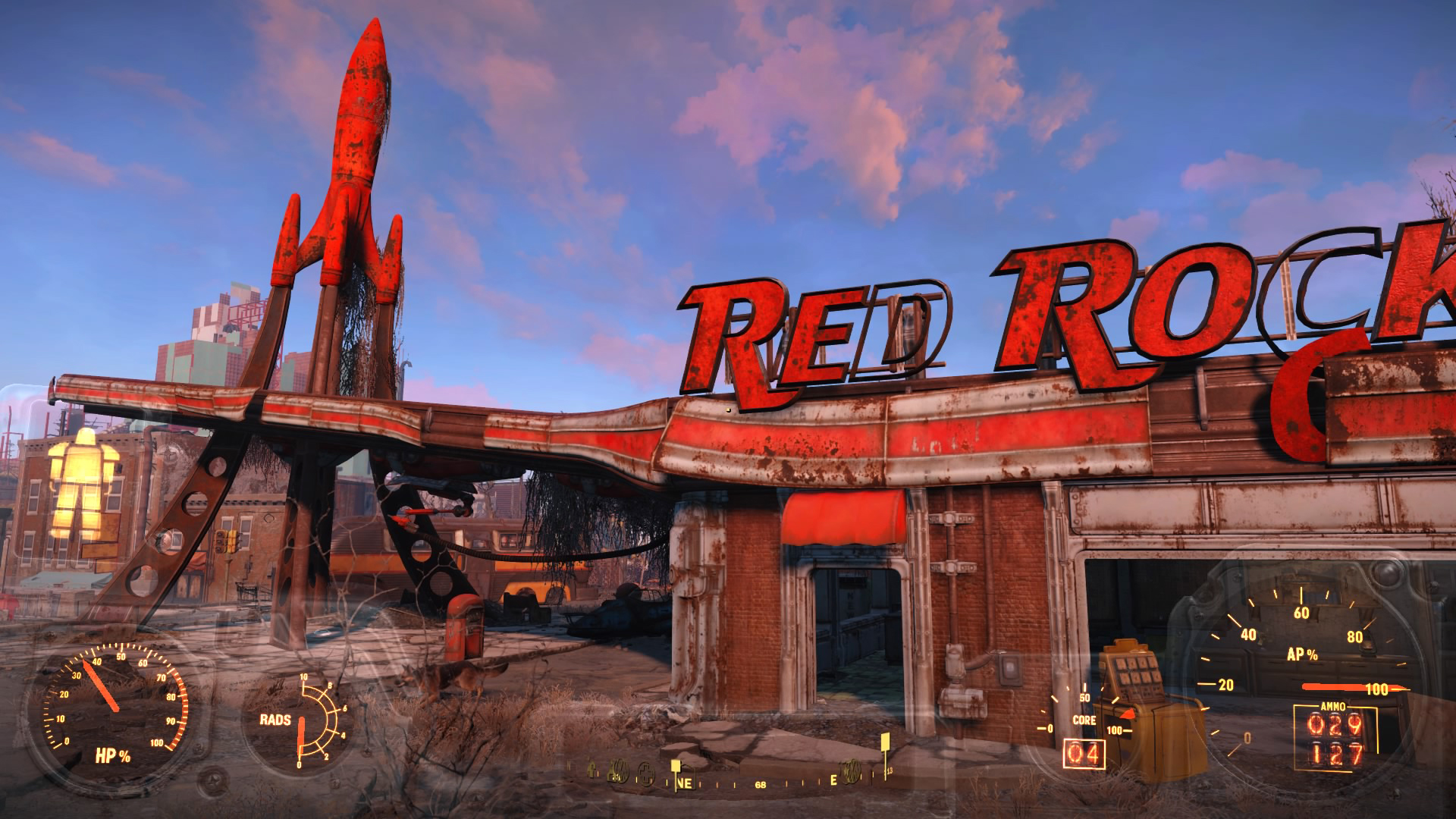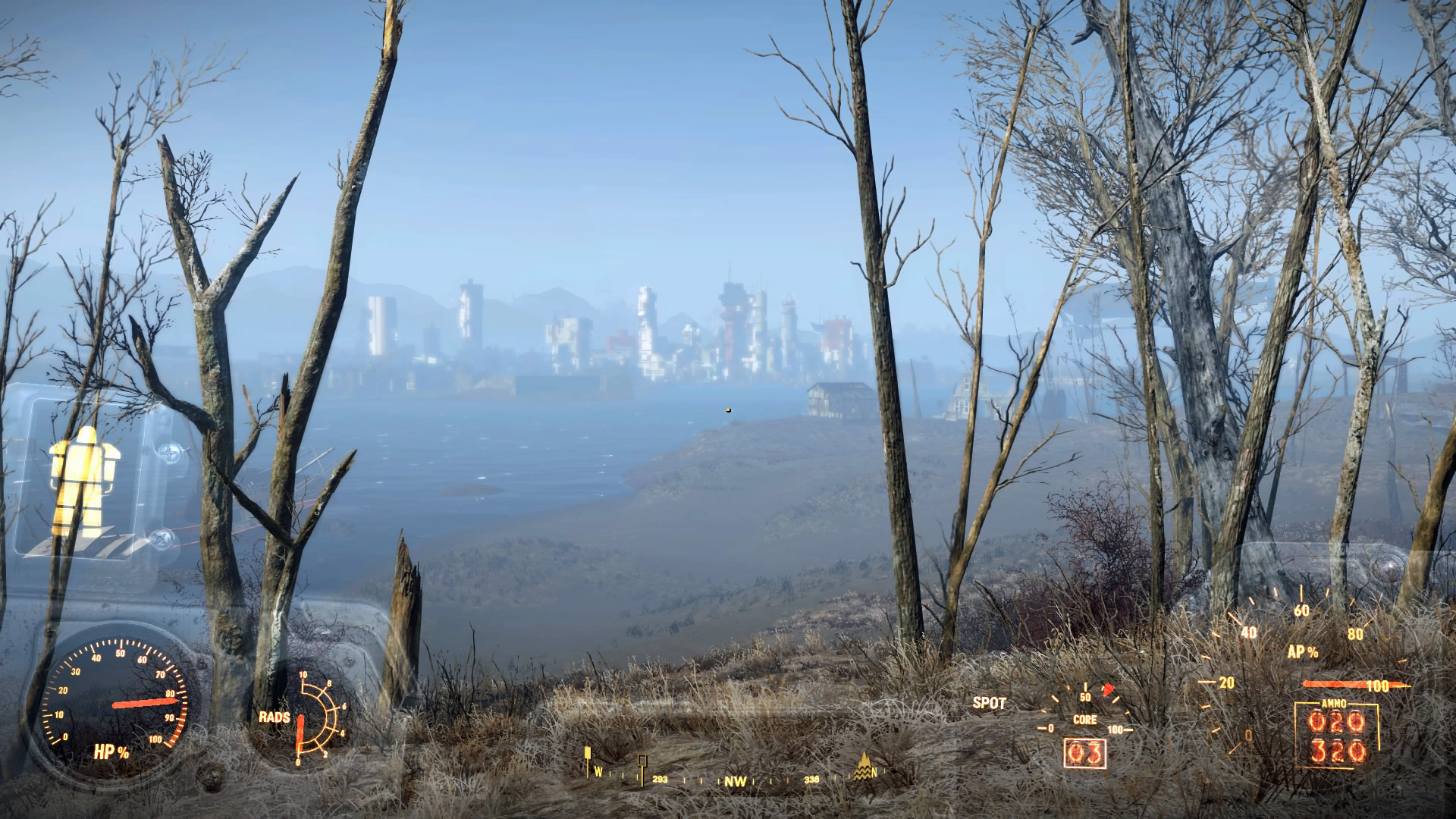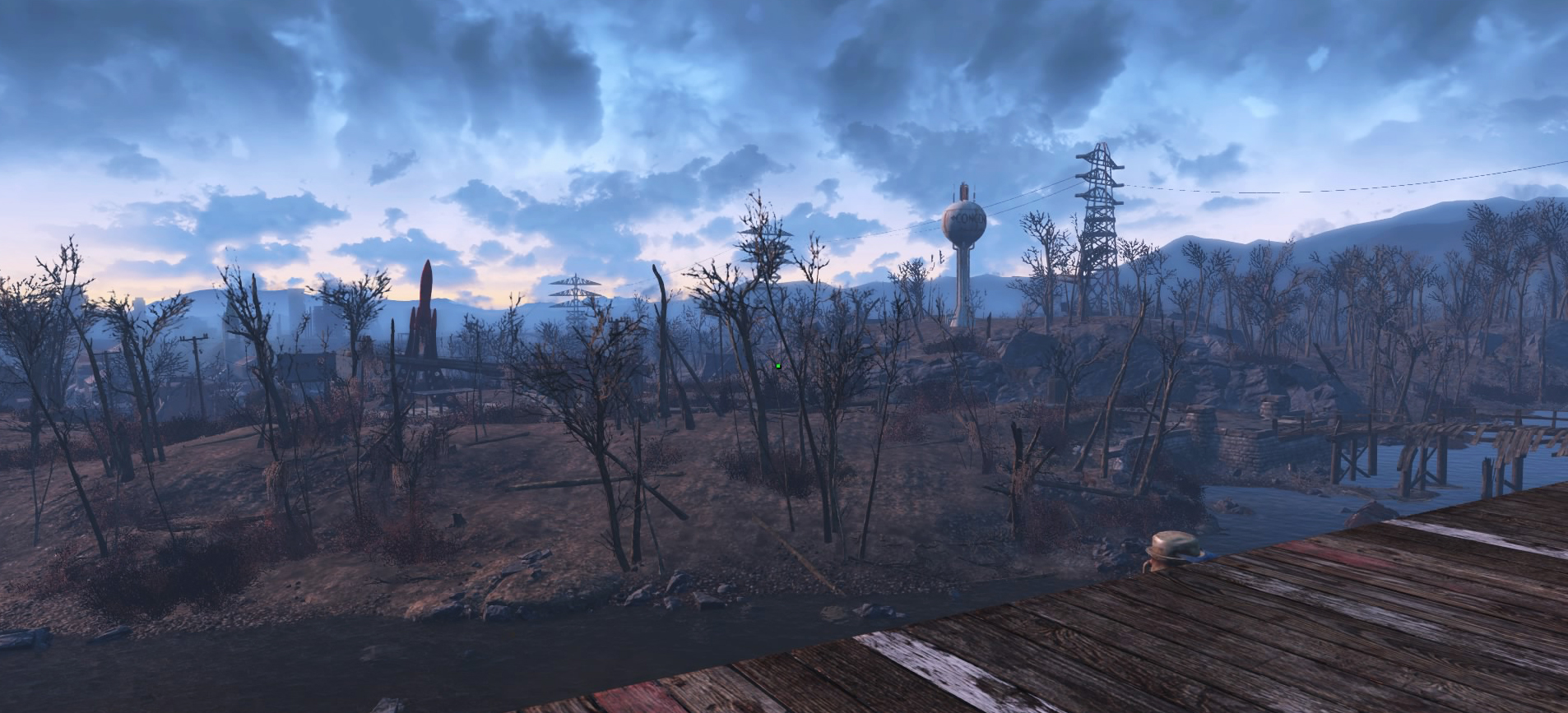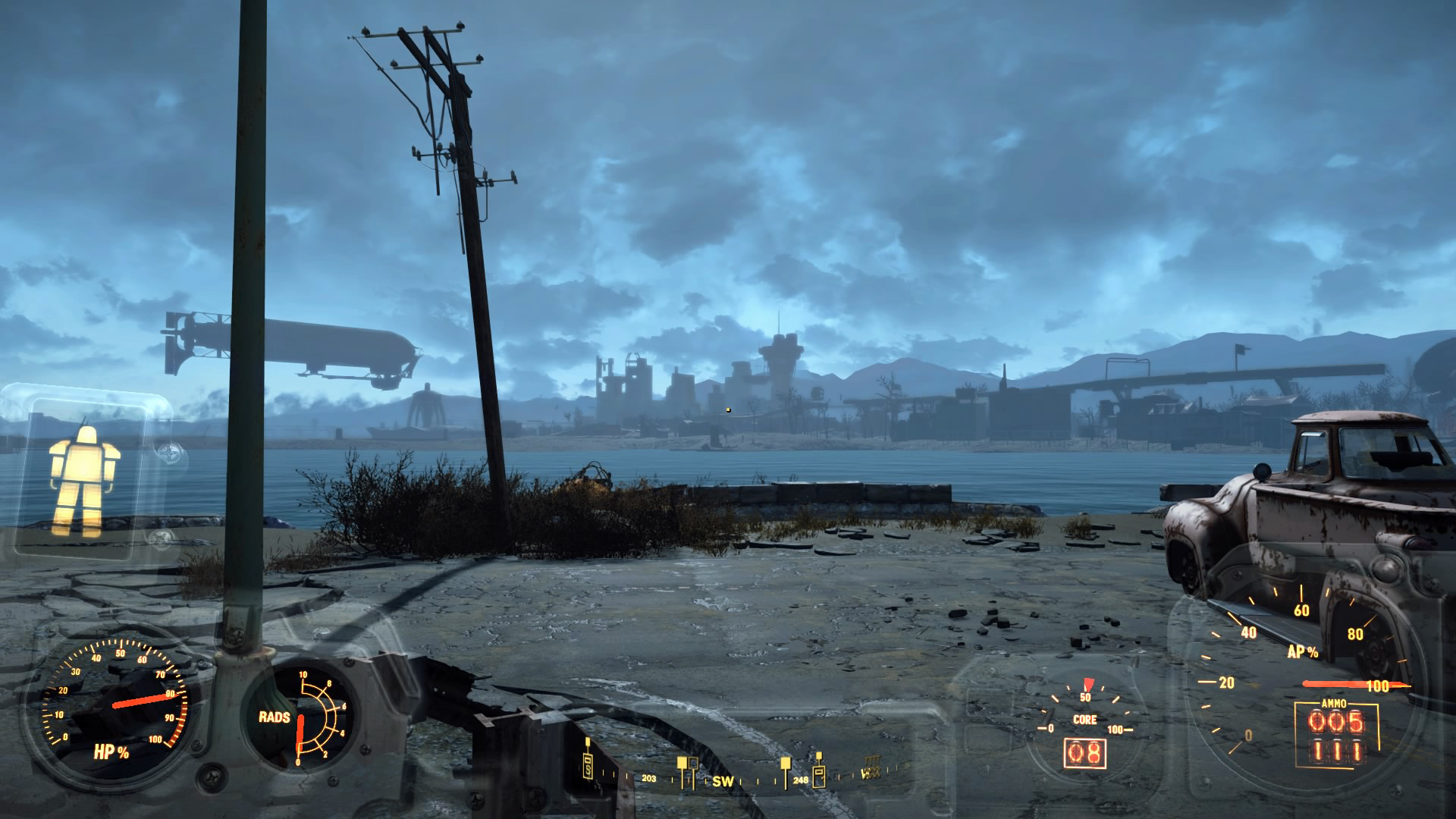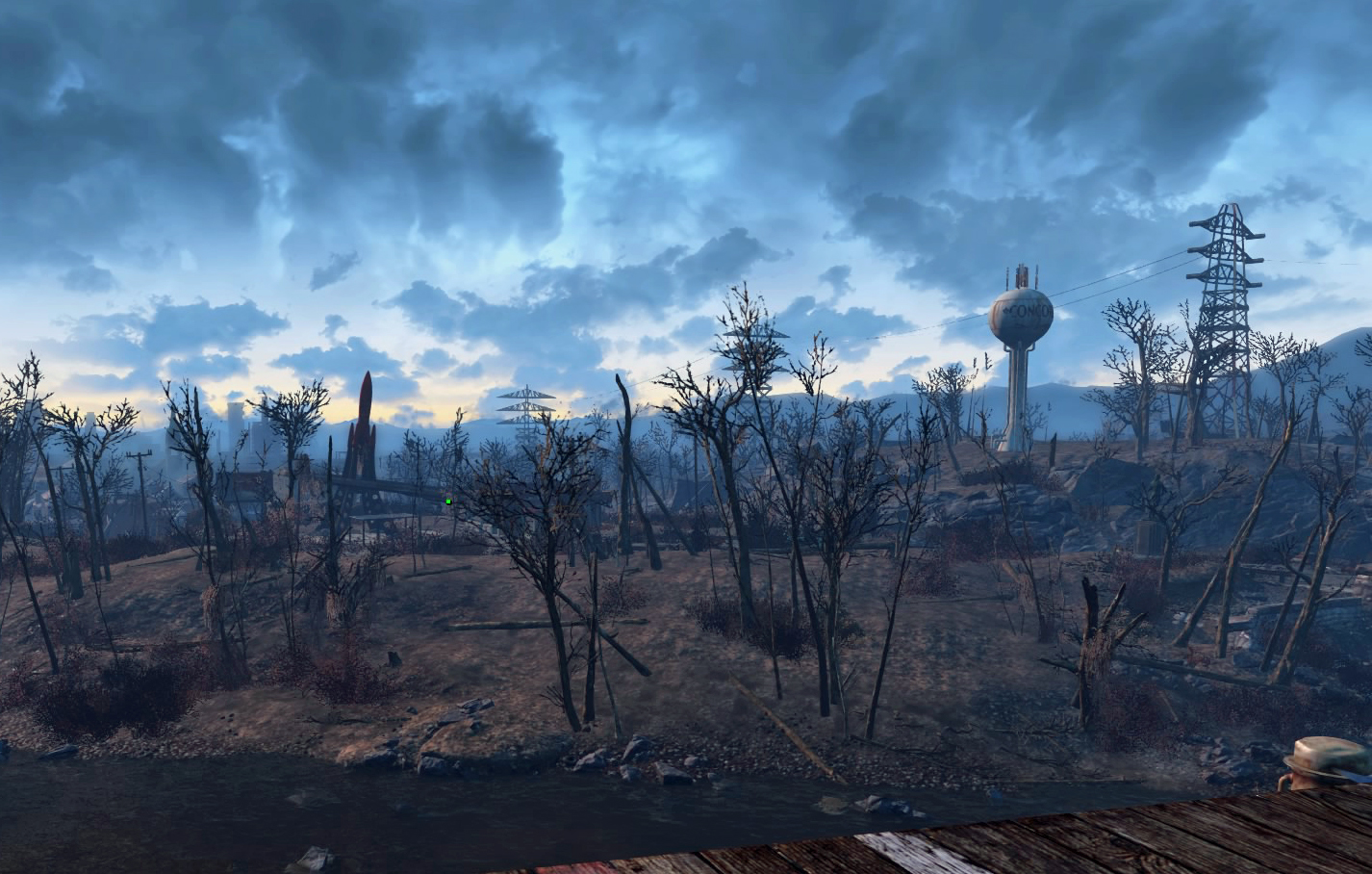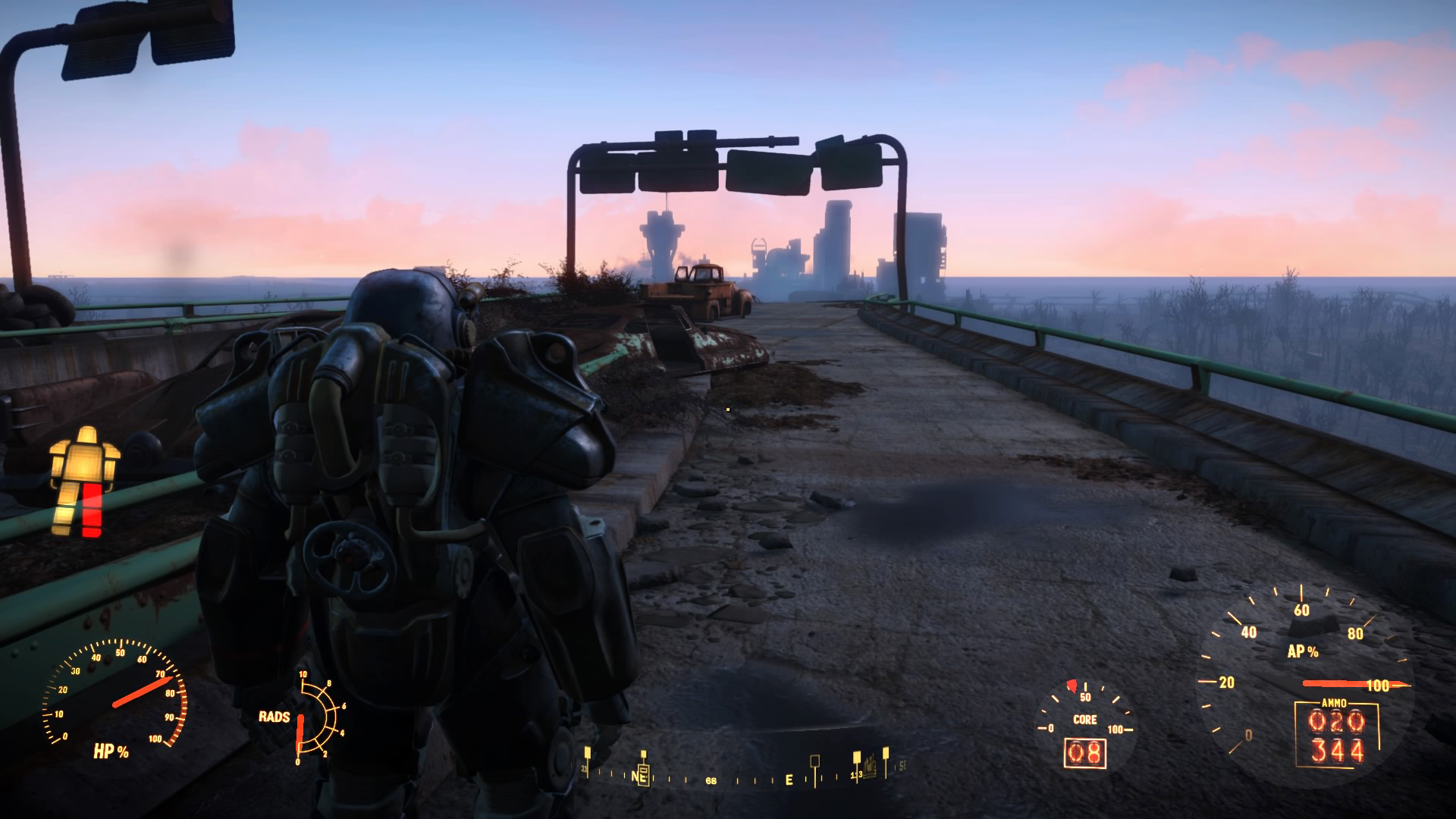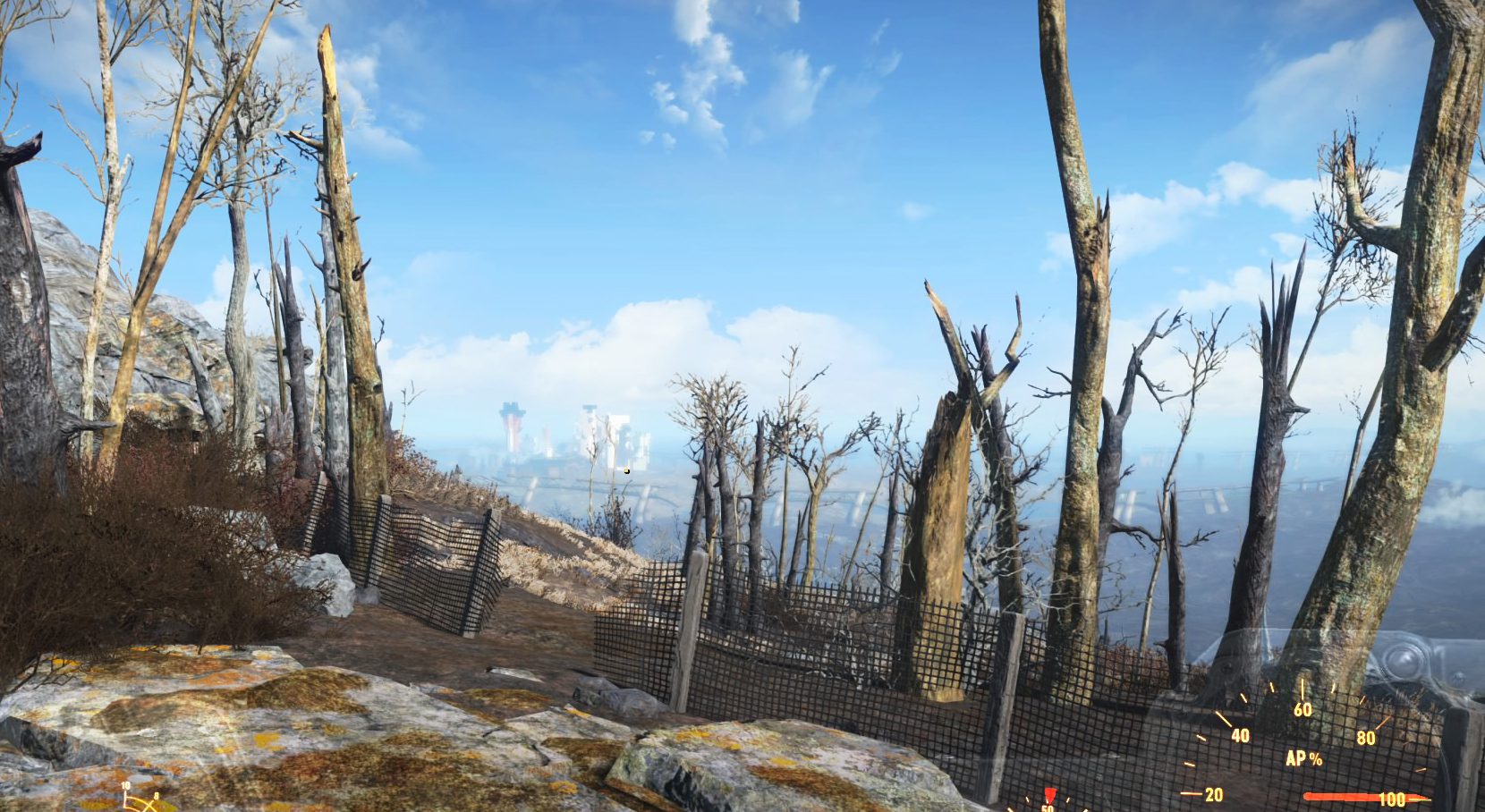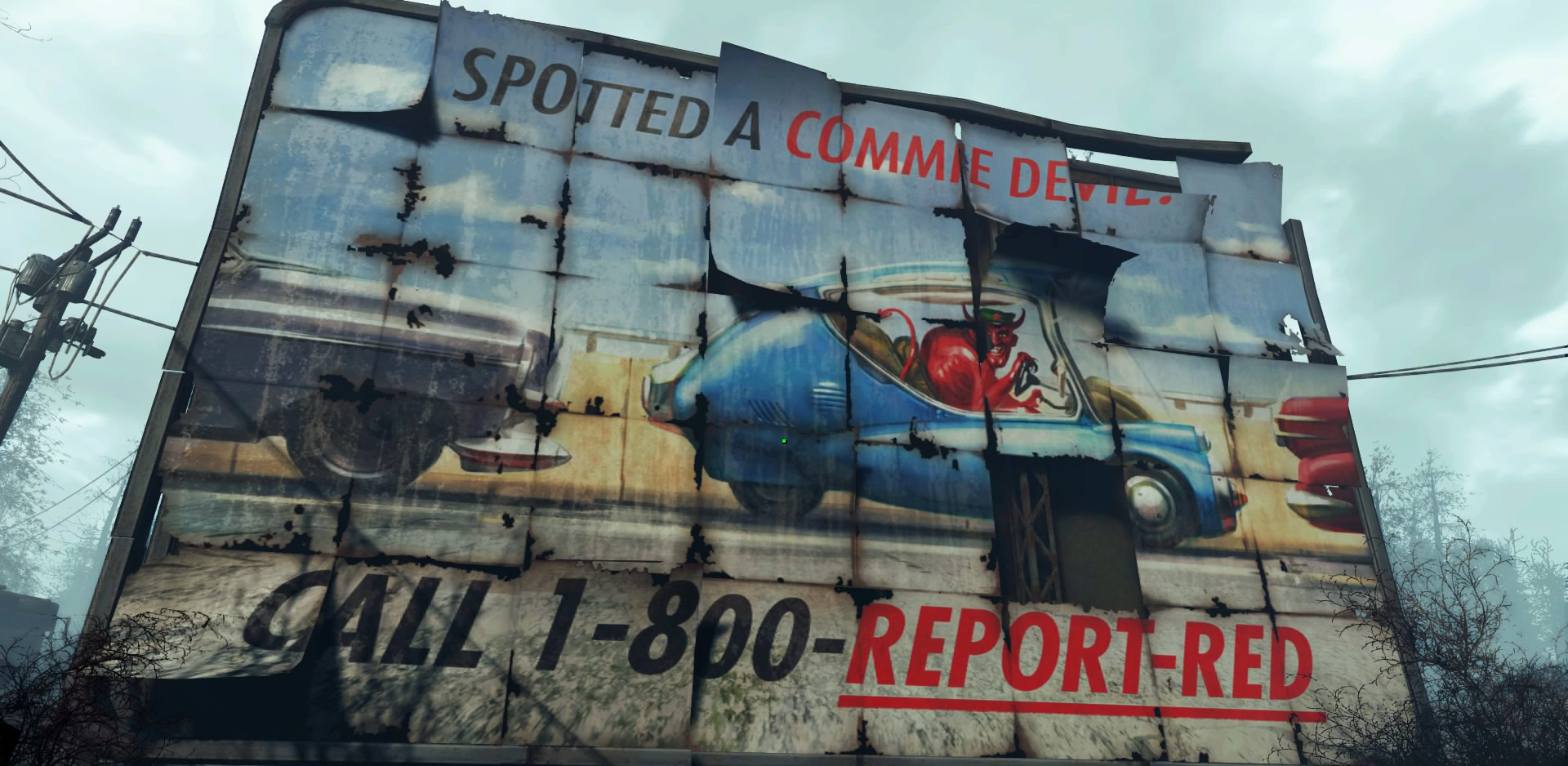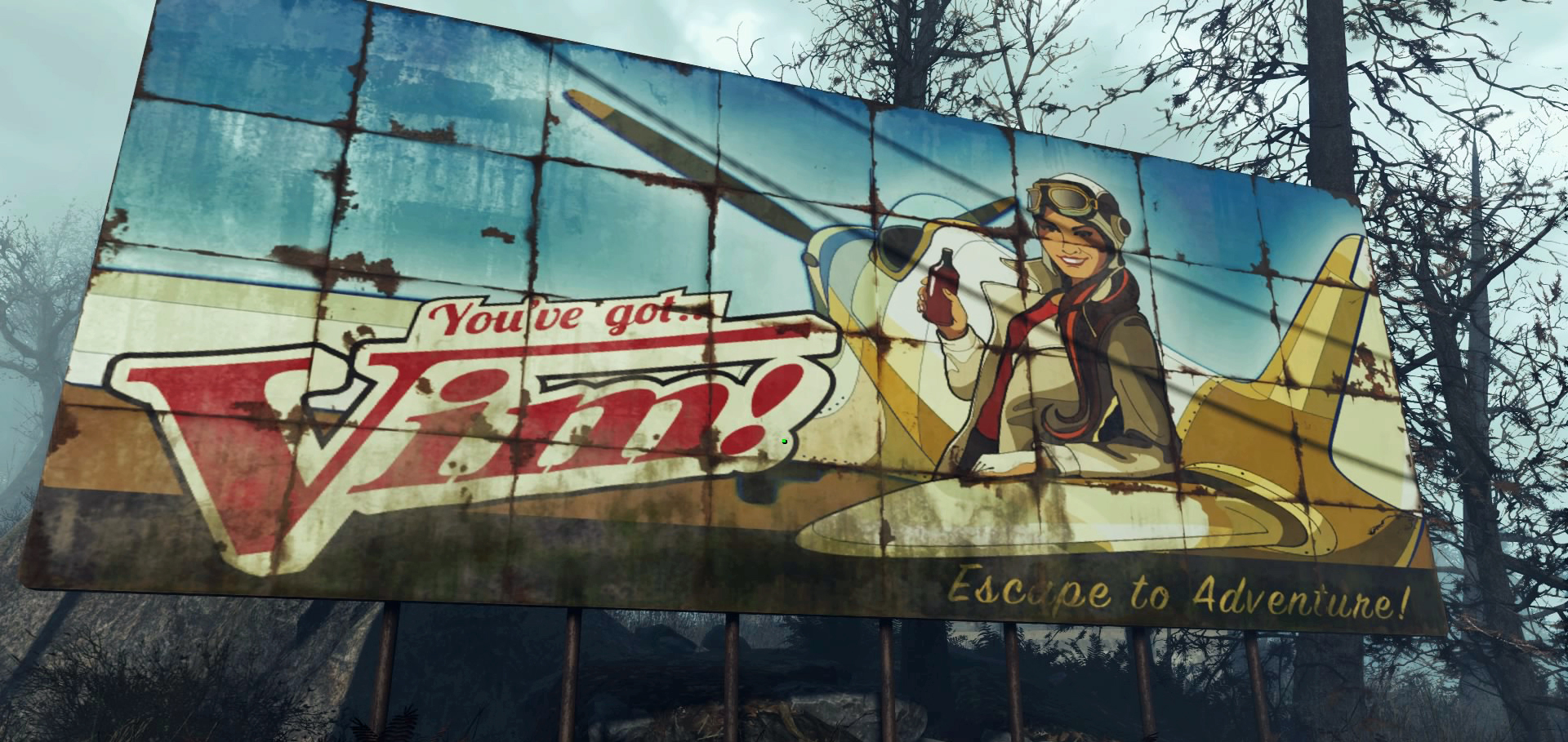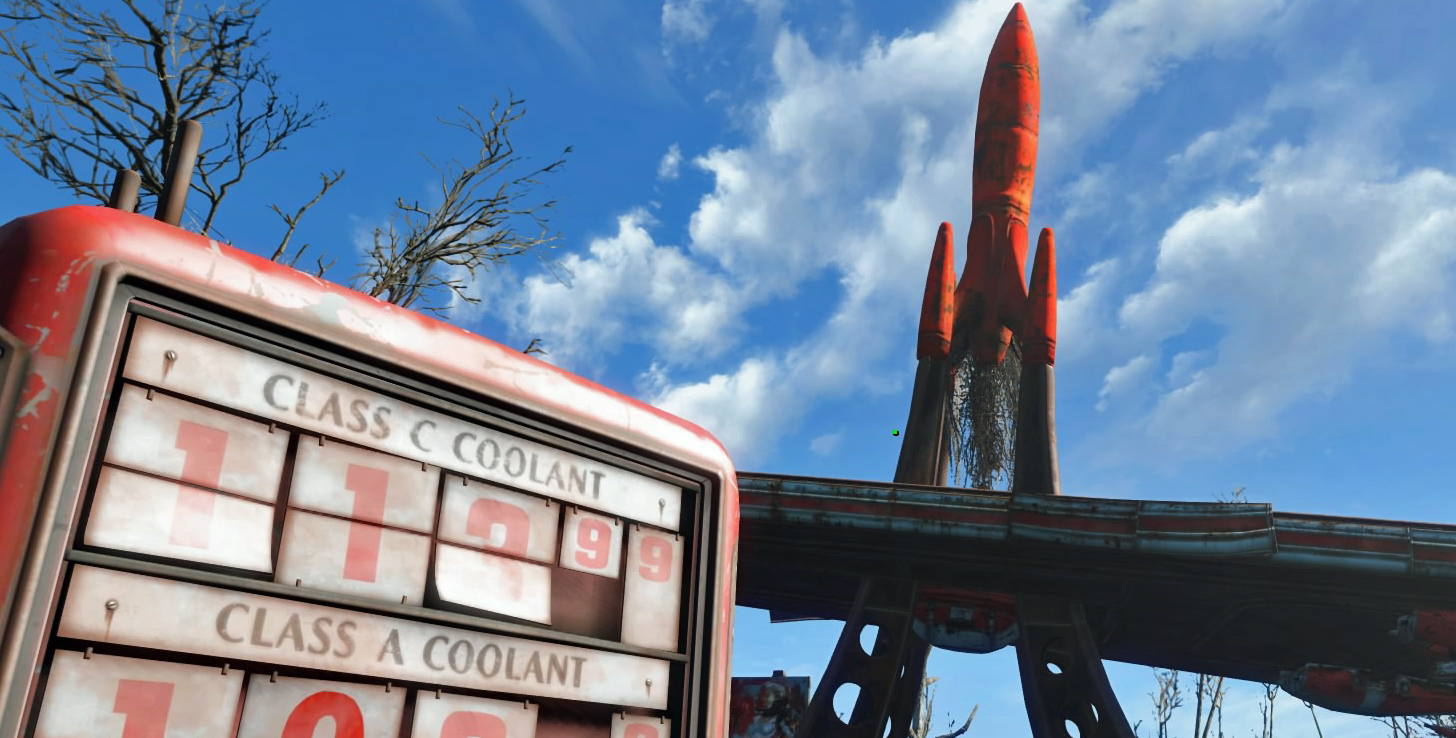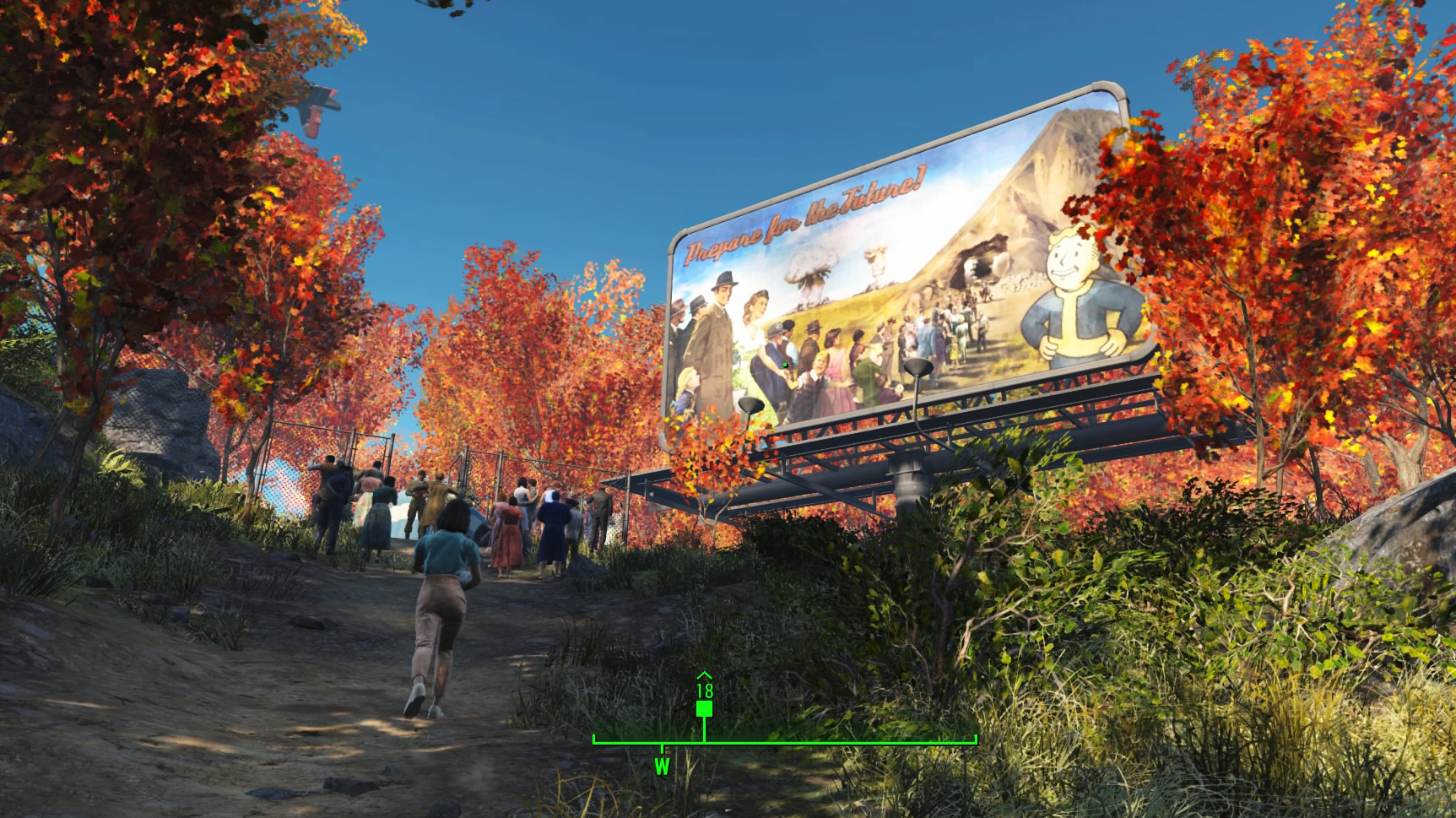 History of the world
Fallout 4 is set in 2287 (210 years after the Great War) and involves players in the role of the Sole Survivor who embarks on a mission to search for his lost son. Players may choose a female or male character (mother or father). However, the focus soon shifts from the private sphere of the family to a societal struggle for Utopia. The game tourist thus enters a strange world and tries to make sense of it. As a wanderer of this world, but also (figuratively) its societies, he comes to know its peculiarities. However, he may as well simply savour its wonders and the natural phenomena of a post-apocalyptic world.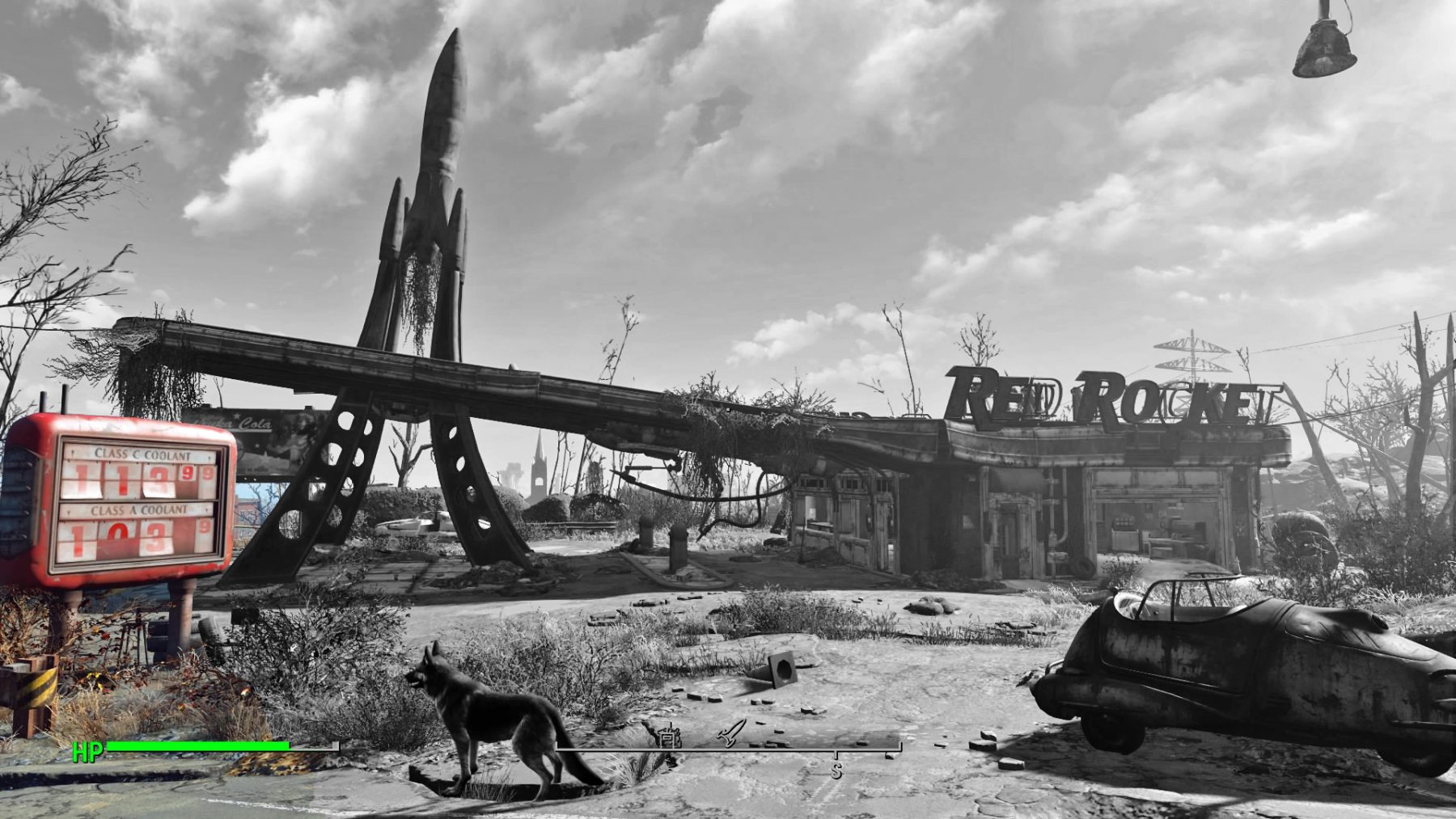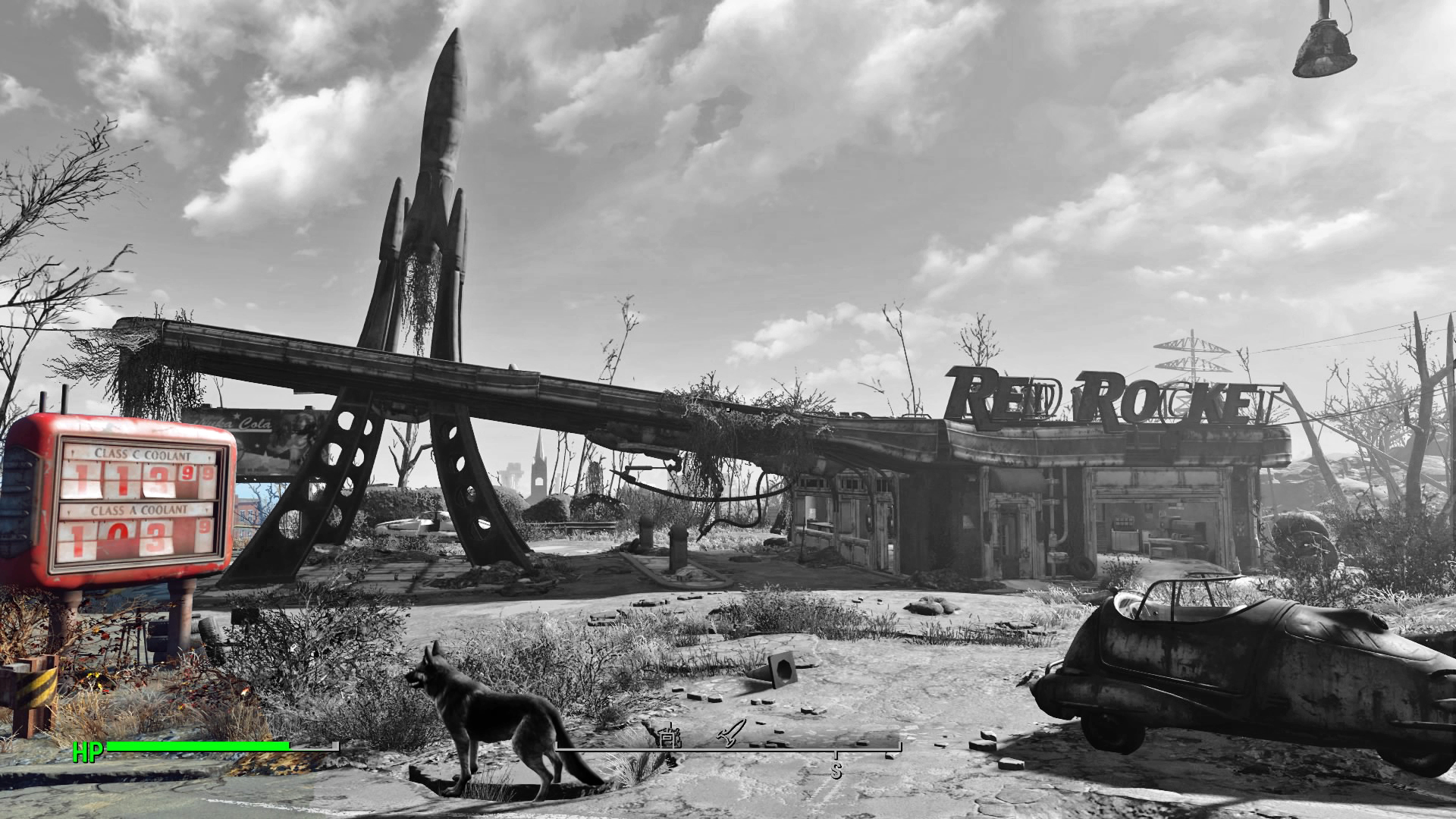 Memorable locations and their dilemmas
On their journey through the Commonwealth, players encounter memorable locations. These include Diamond City (where people have found refuge from the surrounding dystopia), Abernathy Farm (a small, peaceful agricultural society), and Goodneibor (a community of ghouls and criminals exiled from Diamond City)-just to a name a few.
All of these seek help in different ways, and players may choose to intervene.
Diamond City
In Diamond City, for example, a strange paranoia infests people's mind. Its citizens believe-as do other Commonwealth inhabitants -that they are being swapped by identical-looking Synths (artificial beings that are created by the ominous Institute). This thematic links Fallout 4 to American science fiction films such as Don Siegel's Invasion of the Body Snatchers (1956) and foregrounds the game's satirical tone in conveying Cold War anxieties. Particularly, the fear of a hidden communist invasion is omnipresent in the game and a valid interpretation. But one could also link this thematic to actual topics such as the stream of refugees arriving in Europe.
 And, in general, people's mistrust of anything Other than themselves.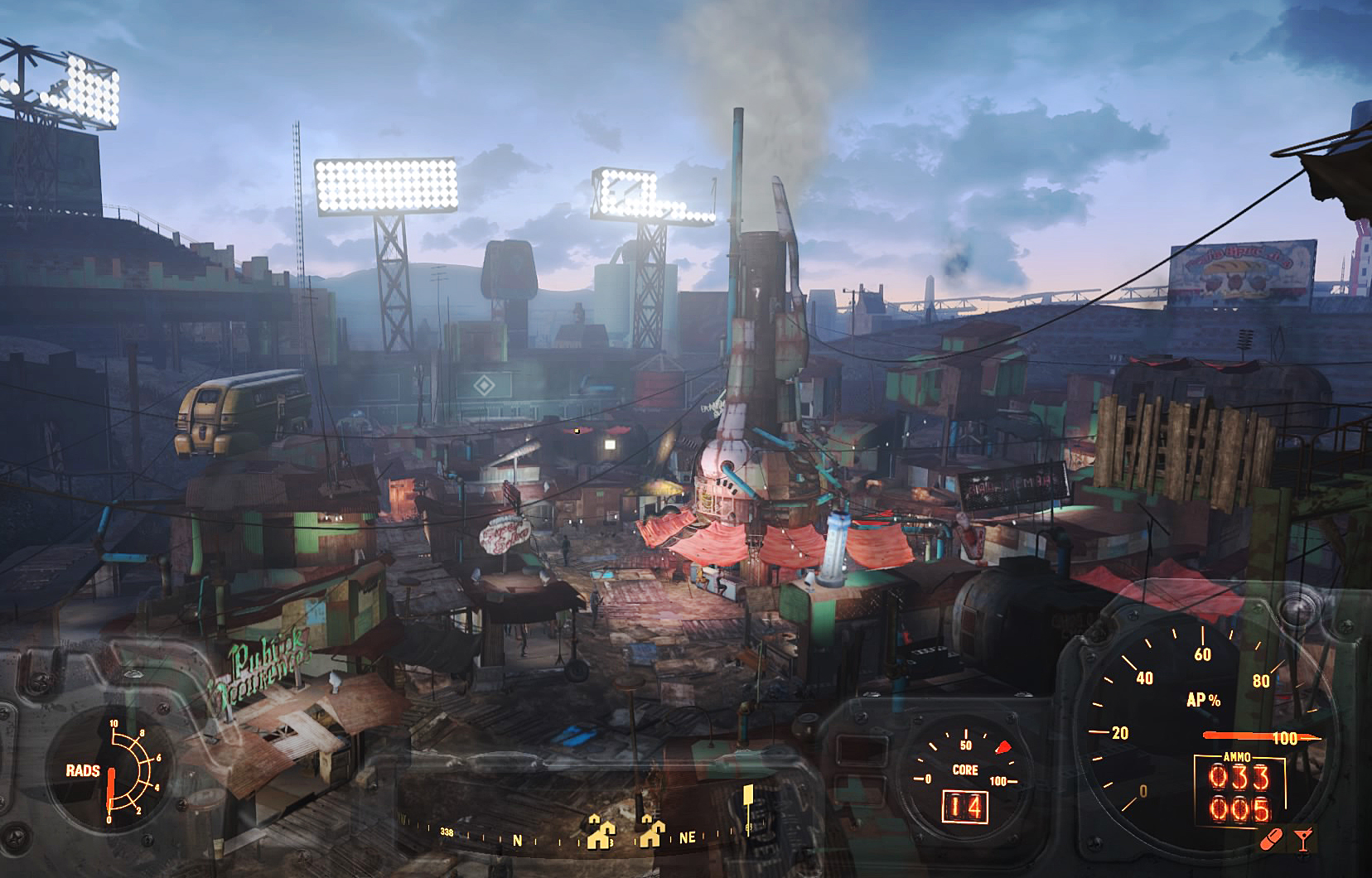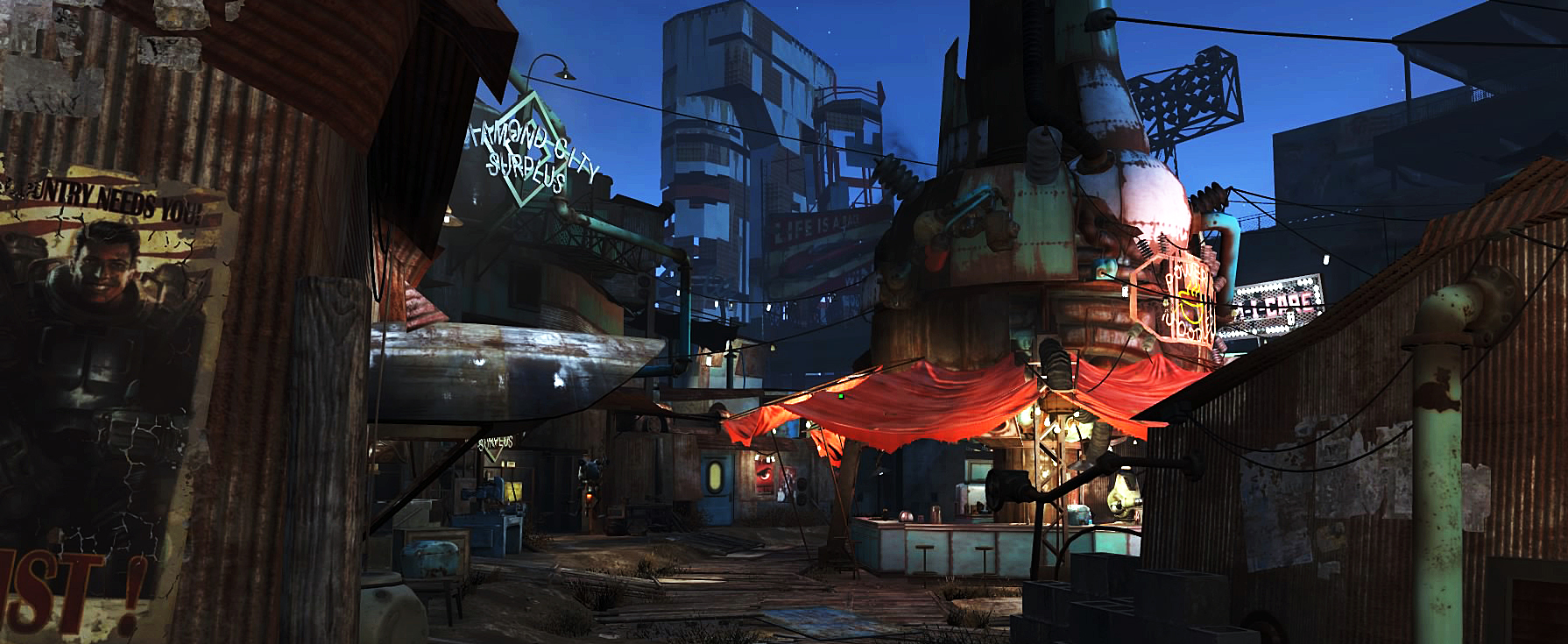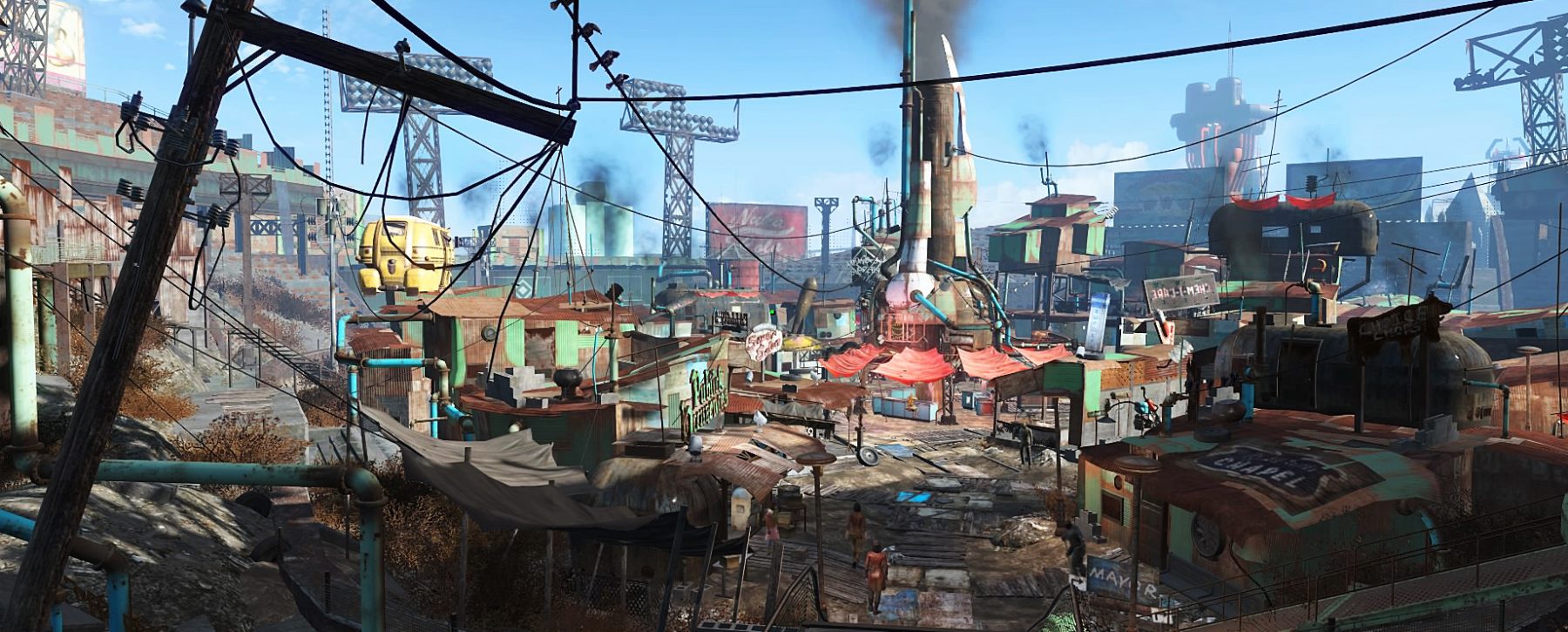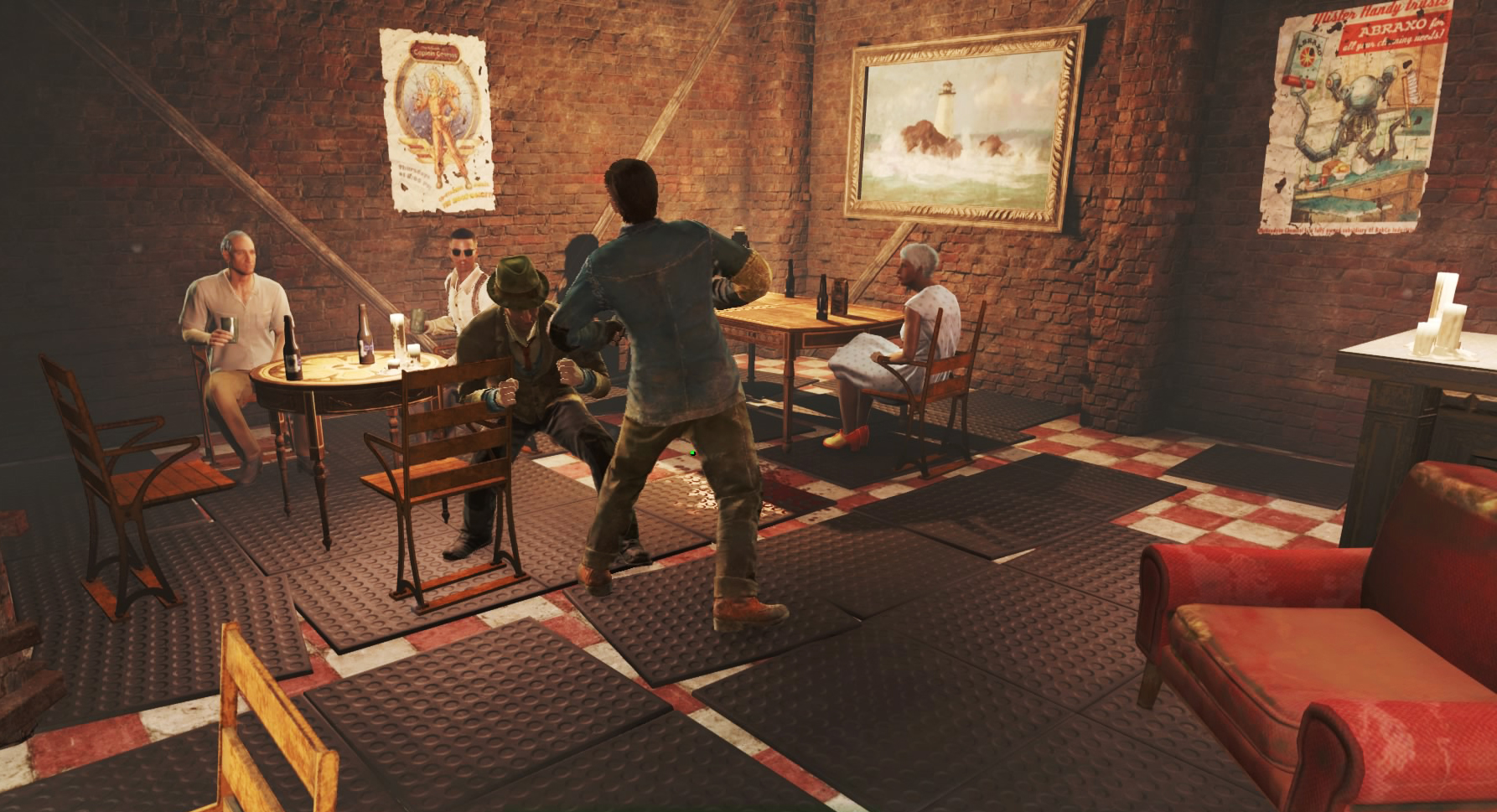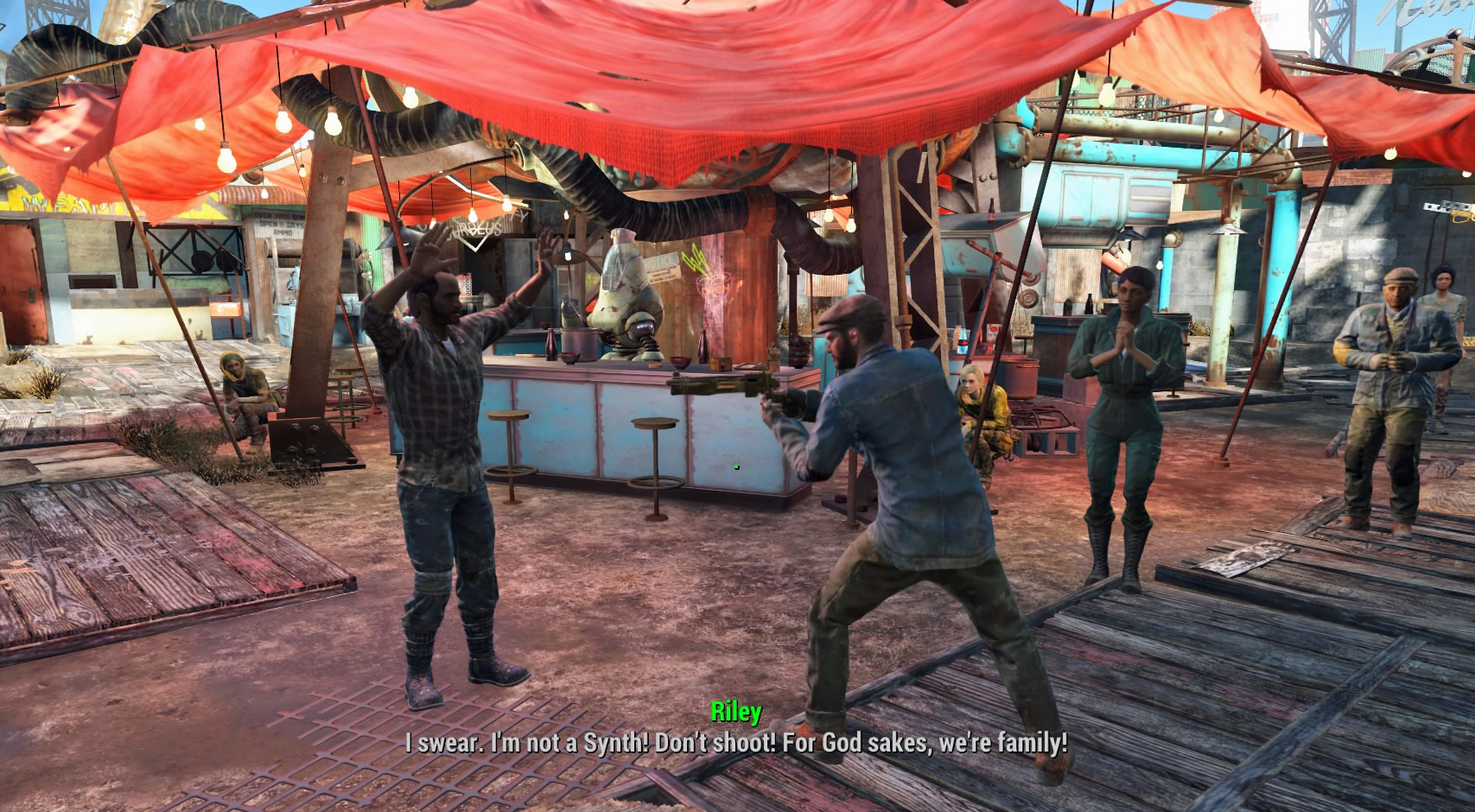 Abernathy Farm
Abernathy farm is another noteworthy location in the game. Here, people refrain from the hectic life-style and struggle of Boston's downtown area. Rather, they live in a pastoral manner. Players may choose to help their agenda: farm crops and livestock and build a sustainable future for the farm itself (and the surrounding settlements). Abernathy farm is one of the first locations to encounter in Fallout 4. And it is one of the best to illustrate the appeal of a fresh start within the chaos that surrounds it.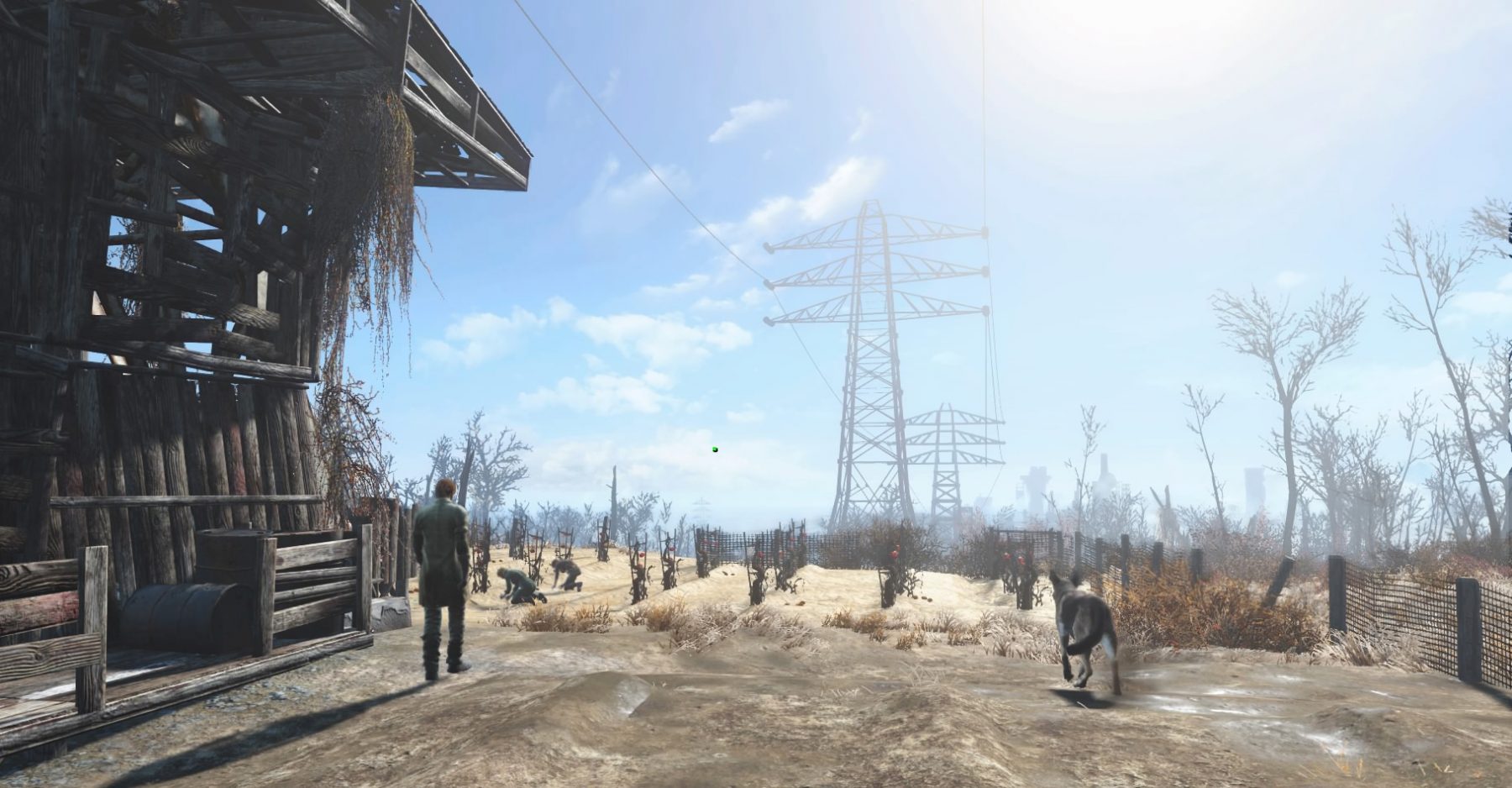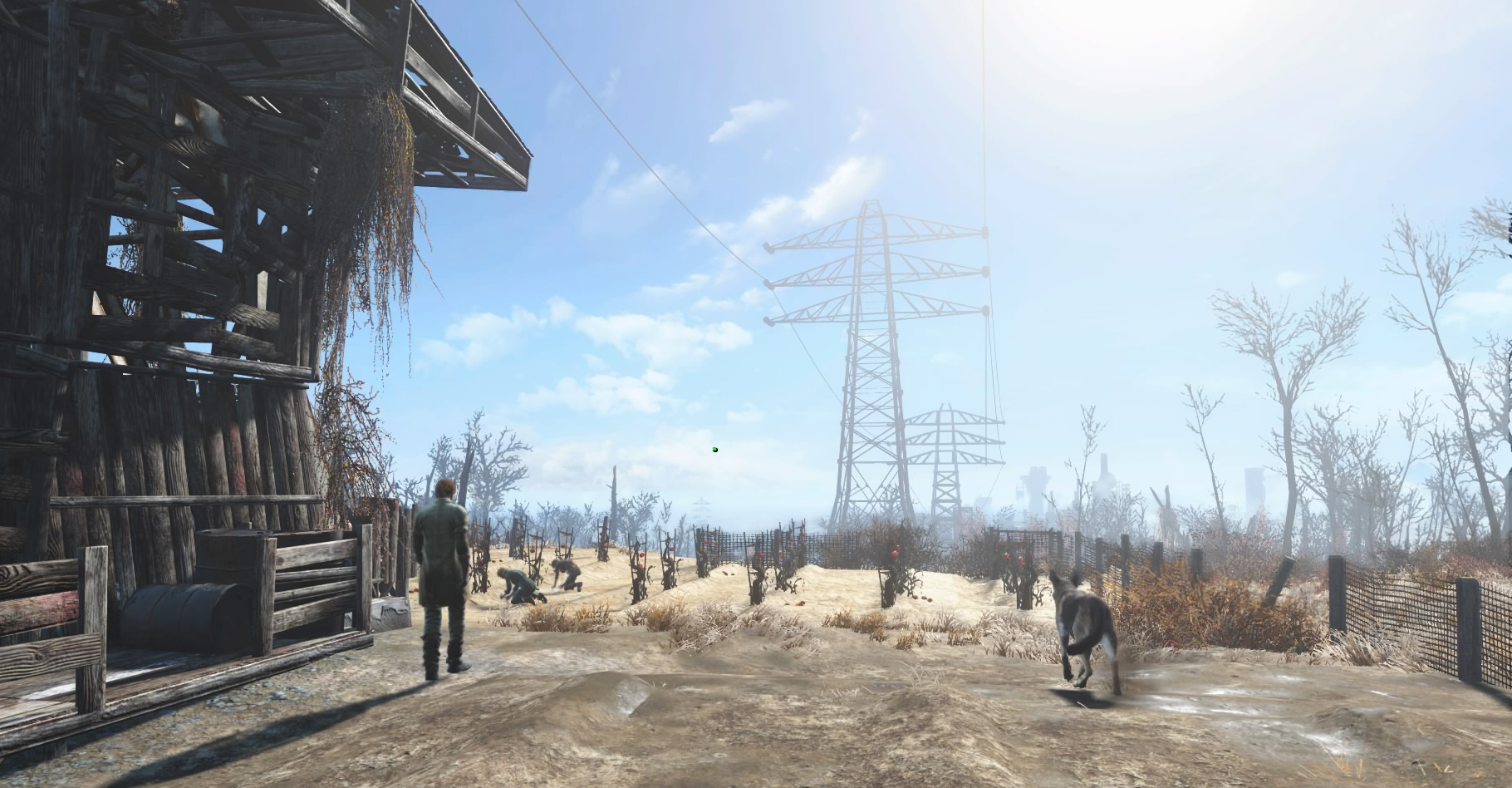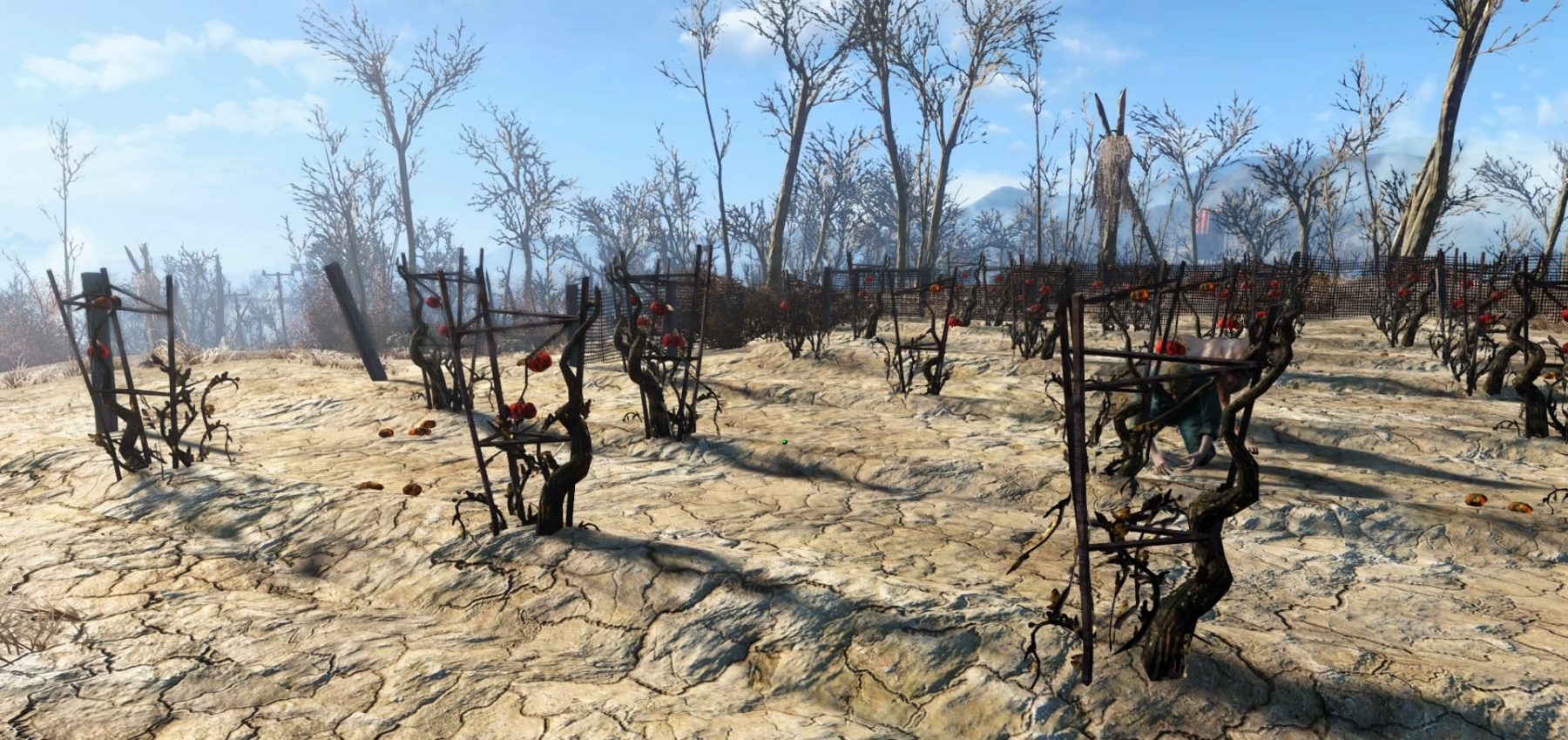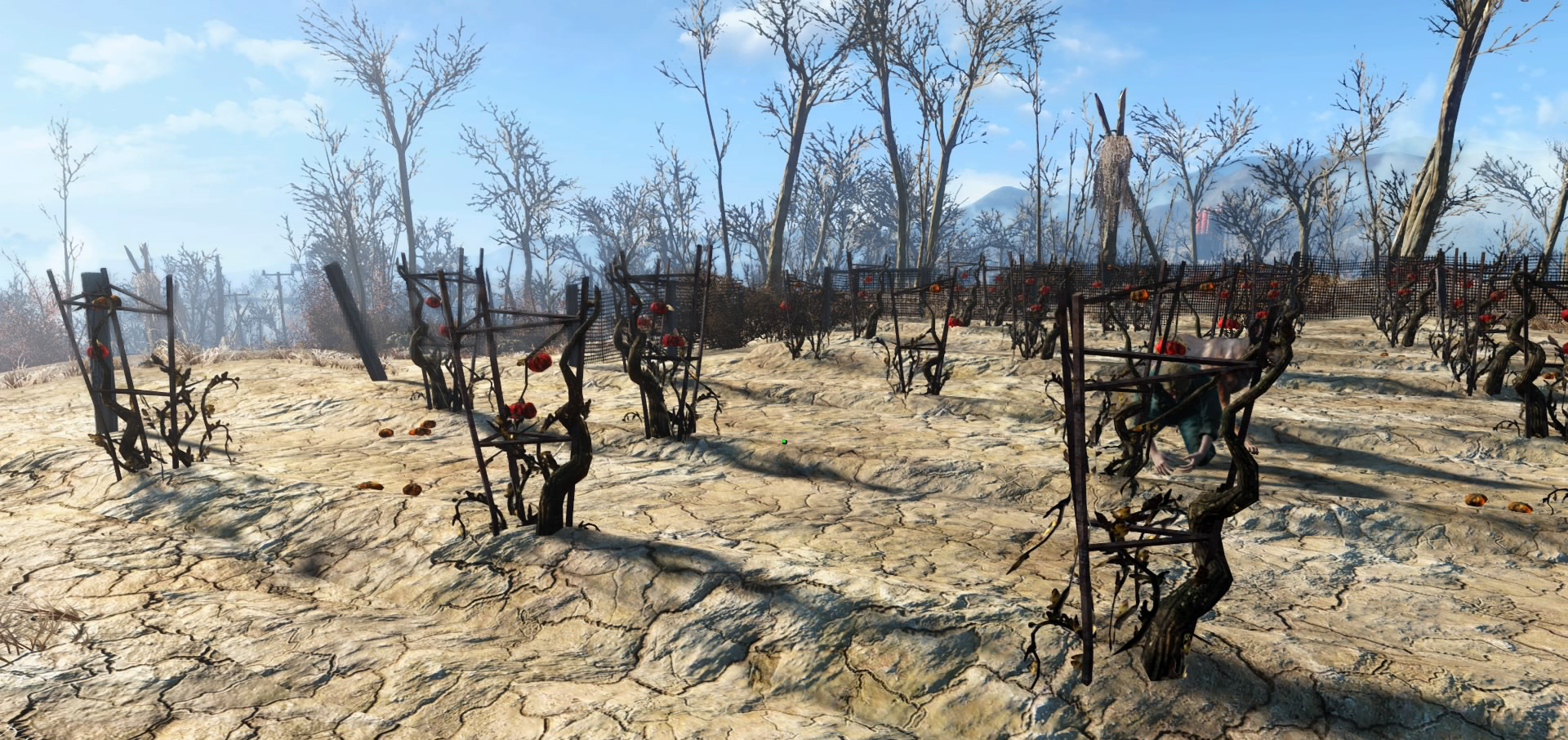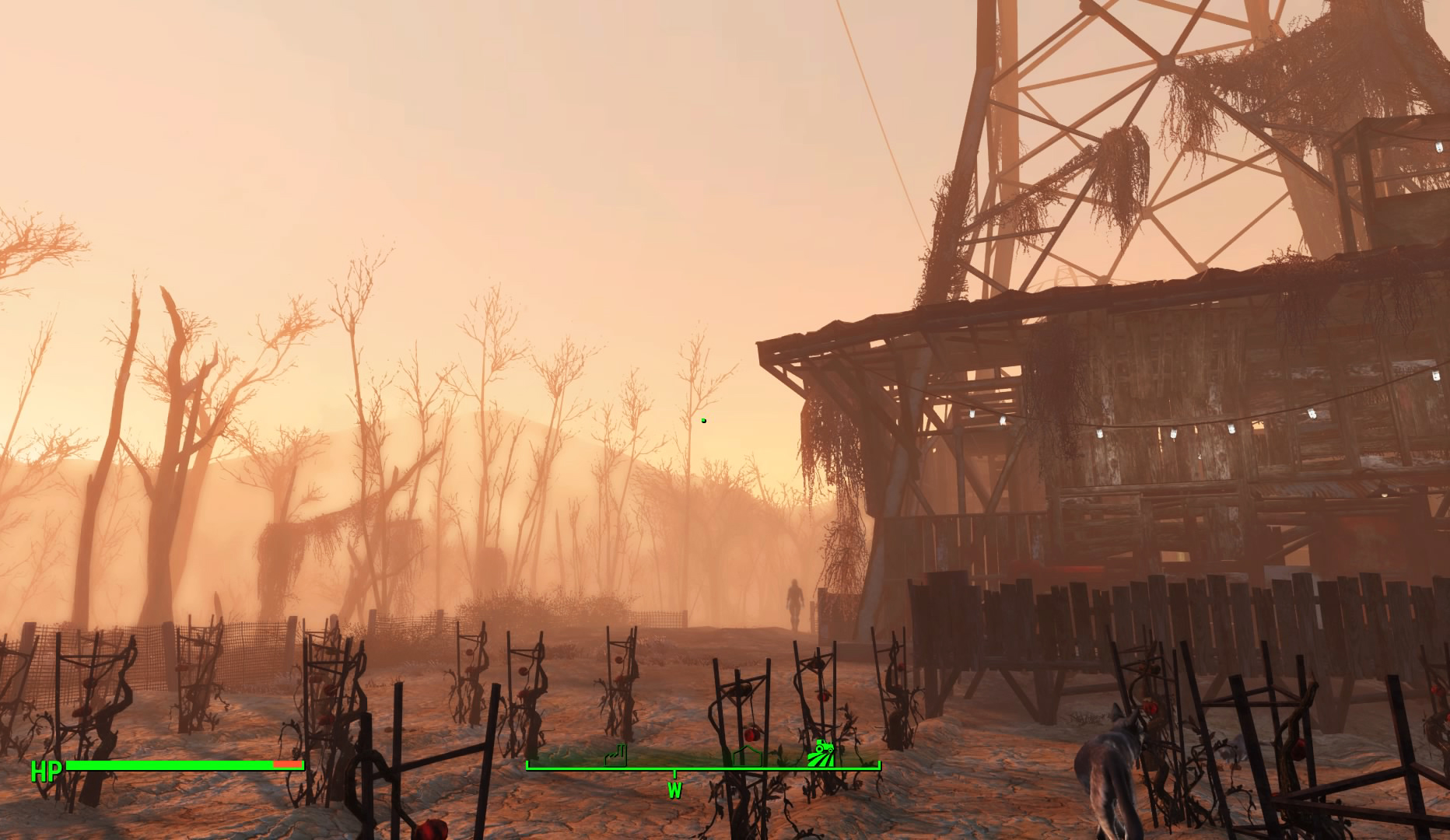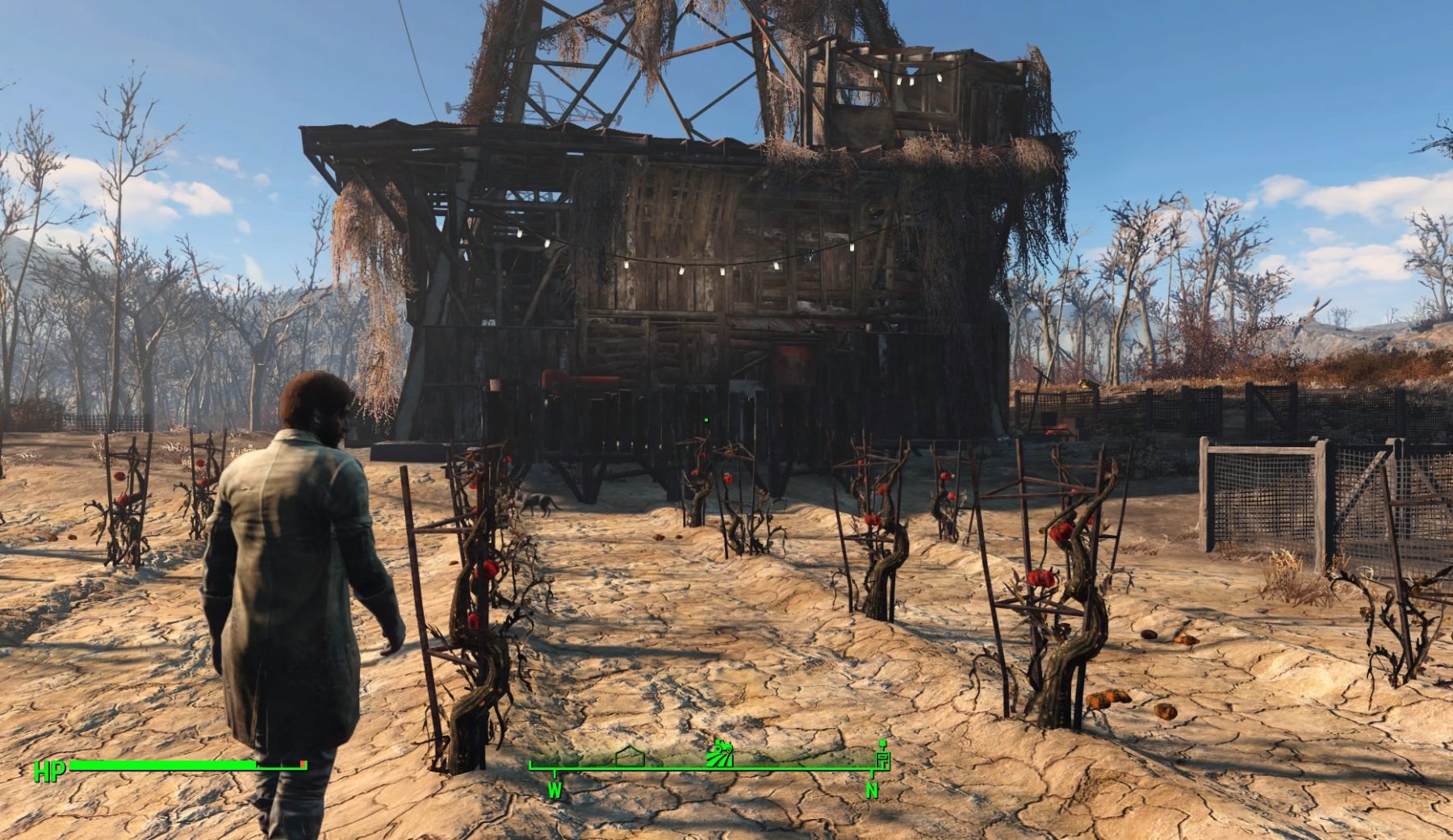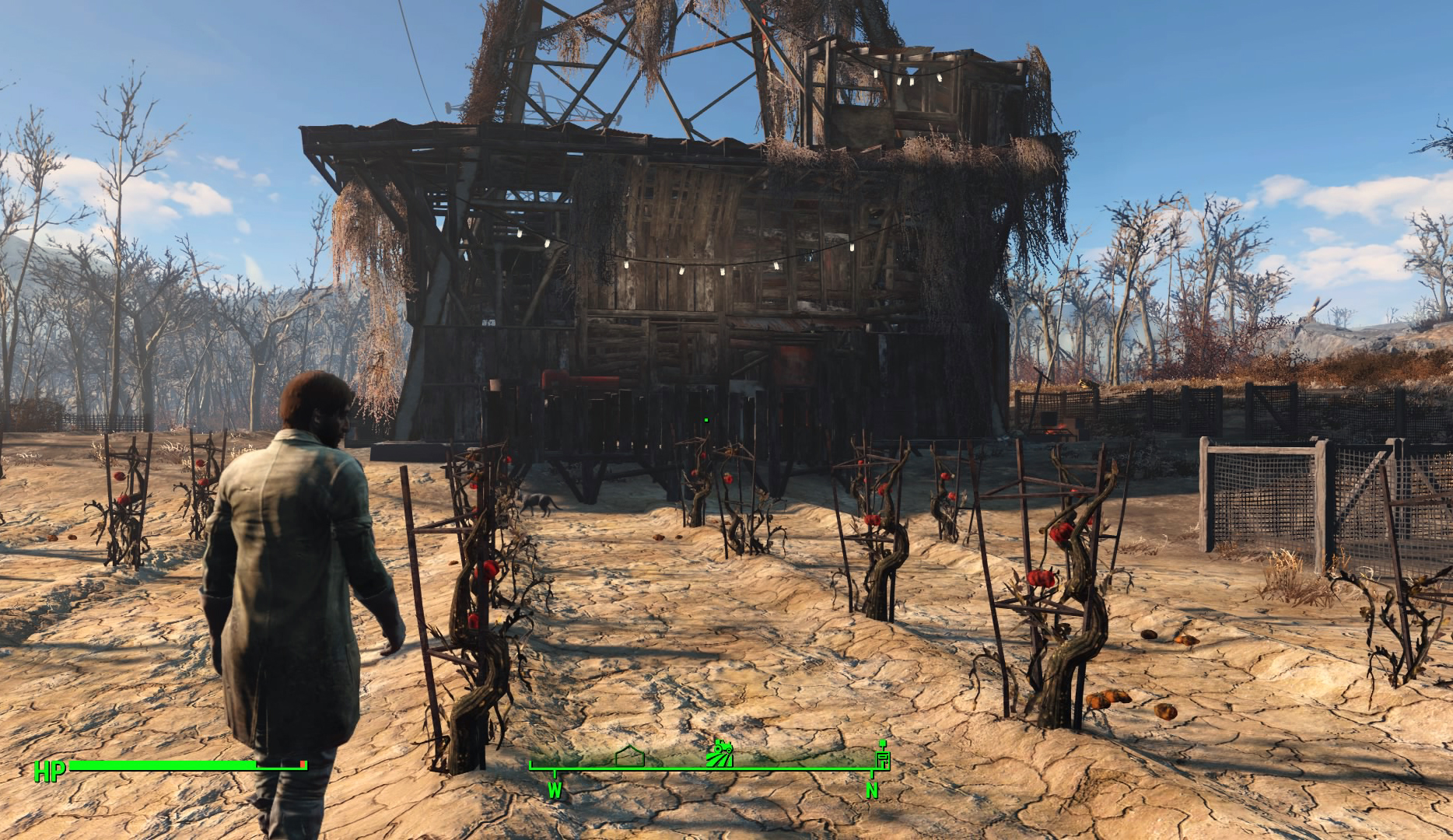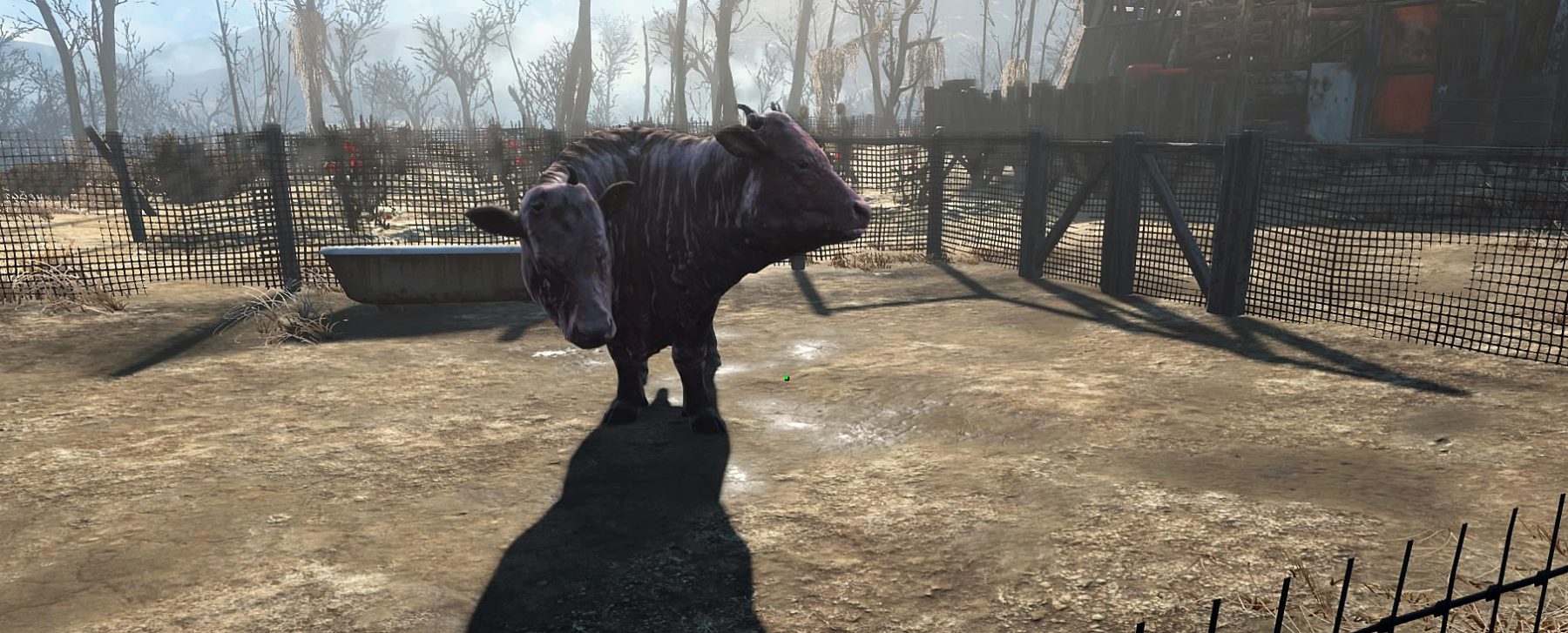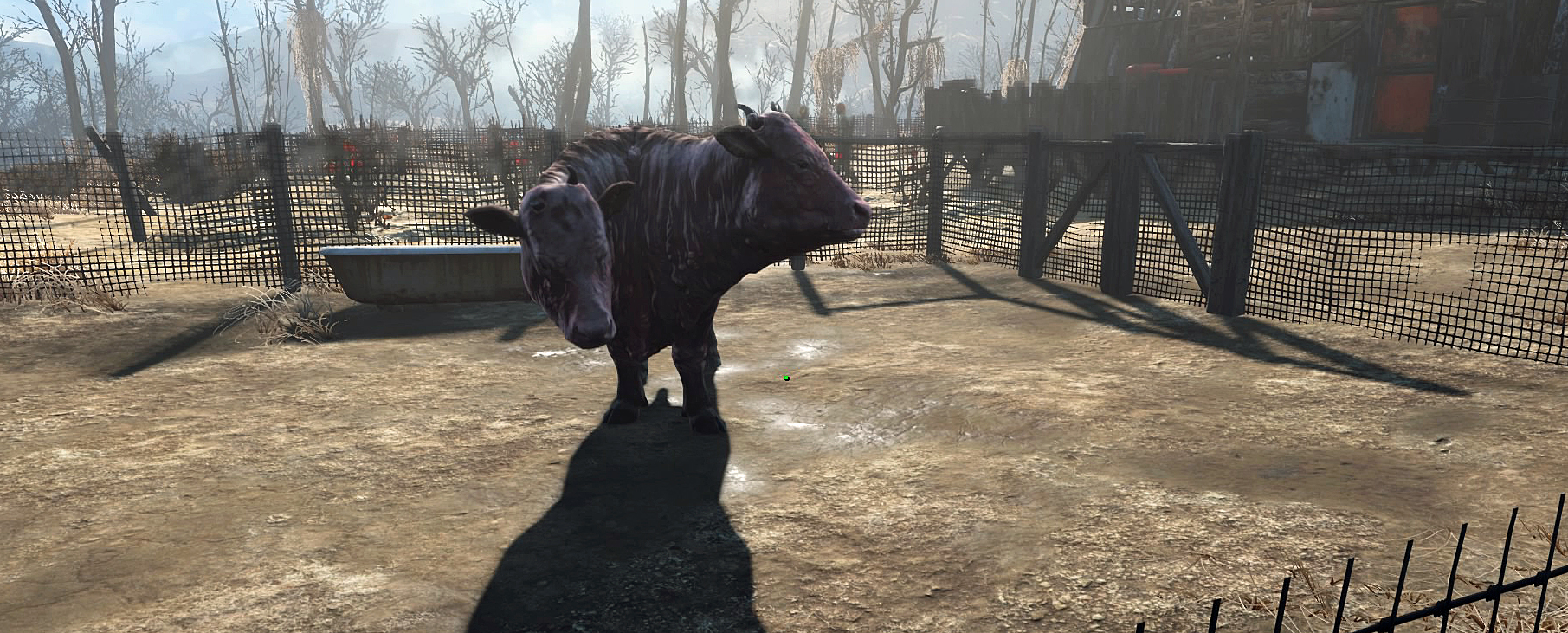 Goodneighbor
Goodneighbor is the anarchical microcosm of the Commonwealth. People from every gender, race and ethnicity are allowed here, as well as Ghouls. Its most remarkable location is the Memory Den, where players can engage with a virtual reality program and relive others' memories. Yet, Goodneighbor is not without problems, crime and violence. Game tourists thus witness a place that reminds them of the best noir SF stories such as Blade Runner or Minority Report (both from Philip. K Dick) and involves them in the solving of mysteries (for example, the Silver Shroud missions).
The natural world and its many wonders
Fallout 4's world is marked by chaos, destruction and violence. Yet, it also immerses players (and game tourists alike) in remarkable tranquility. Specifically the nuclear mist that often lays over the world is noteworthy in this regard. For it plunges the wasteland in a state of romantic melancholia and leaves players astounded by its unfathomable appeal. In other words, and as Edmund Burke would say: it has game tourists ponder the evolution of life and the existence of those who adapt to this world (the many mutated creatures) and those who do not ( most of the human inhabitants).
If you ever witness a radiation storm, you may understand nature's all-encompassing power (even tough it is a nature shaped partially be mankind).