The German Comic Con in Munich 2017 is a rather small venue and run in a semi-professional manner. But it comes with the benefit of privacy and an intimate atmosphere with the actors, who patiently take their time for their fans.
This positive impression is initially forestalled by the venue itself. Entering its halls, the size of the Convention Center disillusions the thrill of anticipation. Only one, though spacious, hall awaits the visitors—and there are several vending booths that plaster our way. What they offer is decent but not outstanding. From overpriced actions figures, plush toys, and t-shirts of our beloved fictional characters to Japanese tea, posters, and a fair amount of classical comics (Marvel, DC, etc.) (No Amazing Stories from the Gernsback era, however—which is unfortunate).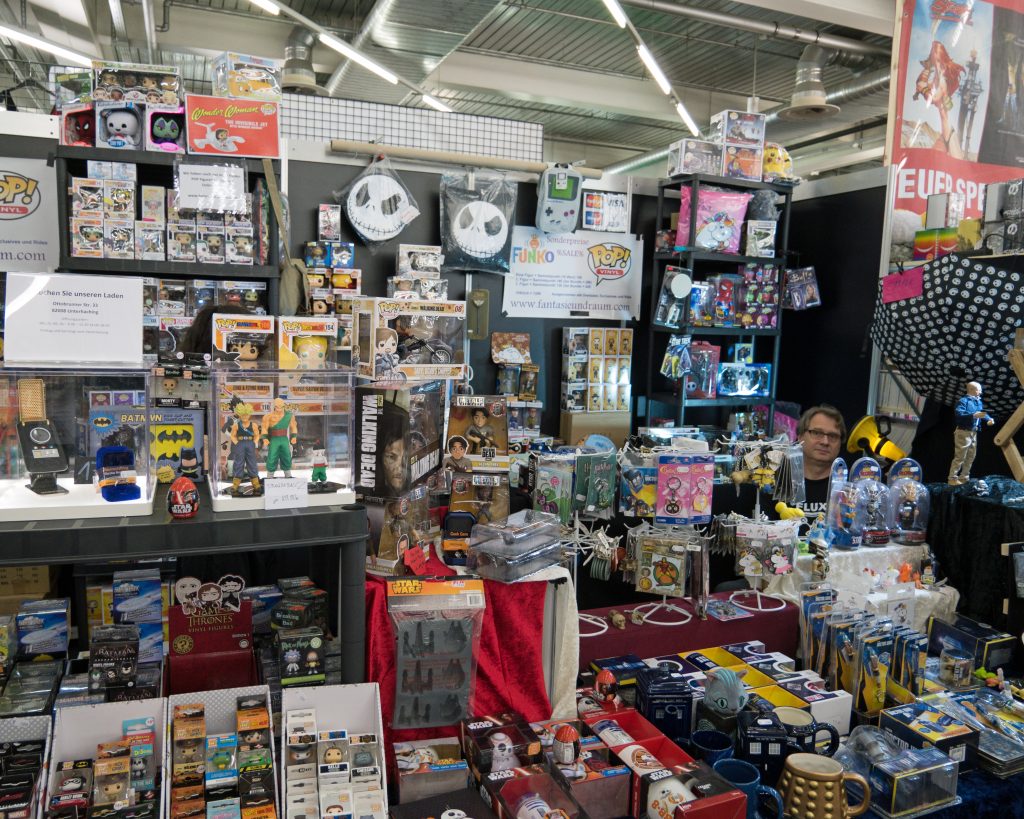 The tour is quick, and soon the one or another Cosplayer crosses our path. Whether it is the Flash, Batman, Link, or other, more imaginative anime figures, all of them plunge the visitors into vivid games of make-believe—who experience these fictional characters coming alive. The creativity of the costumes thereby ranges from slim to engaged, and it is especially a humongous woman spider that catches our attention (I'm still wondering how she could walk the area without falling).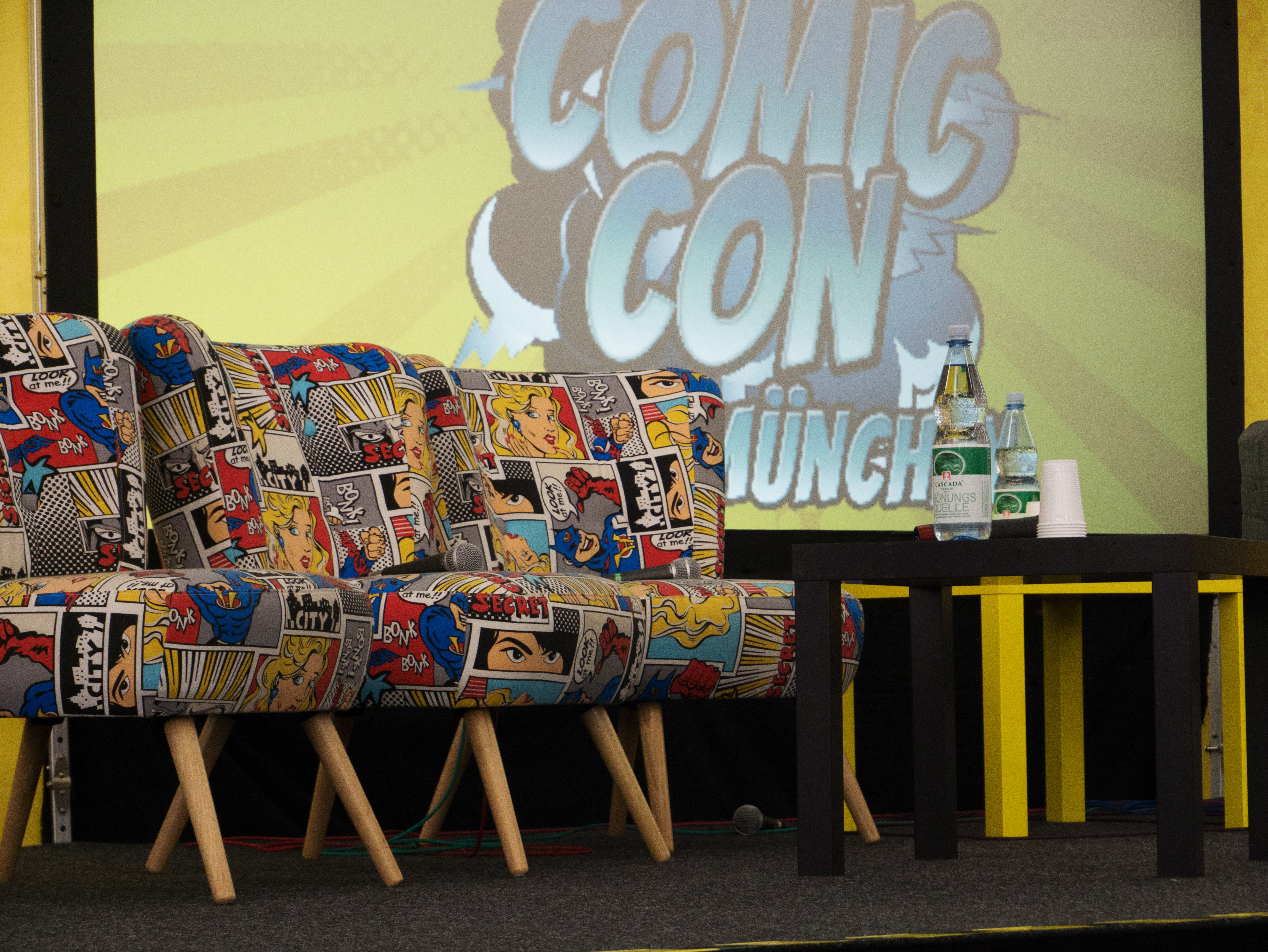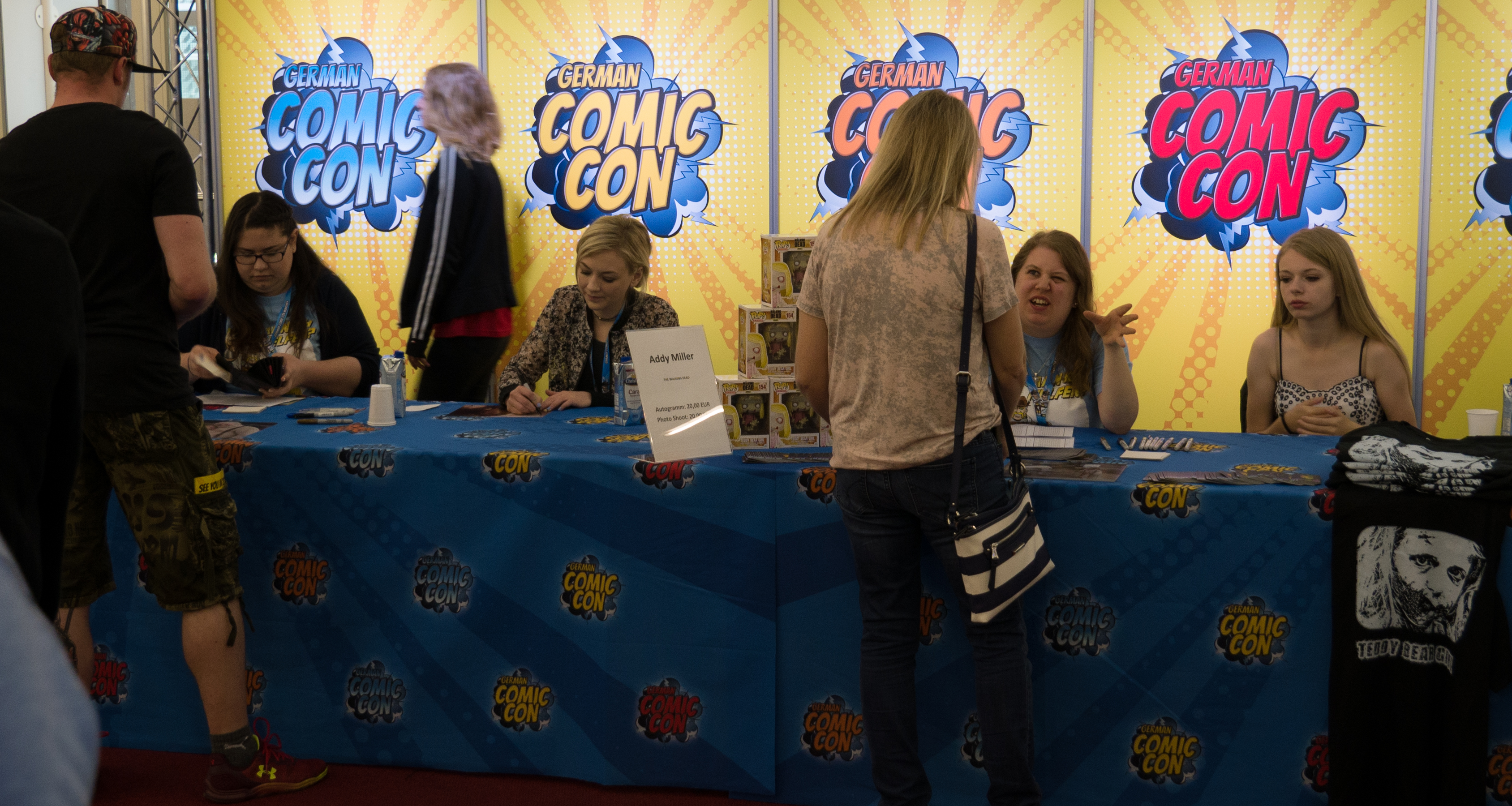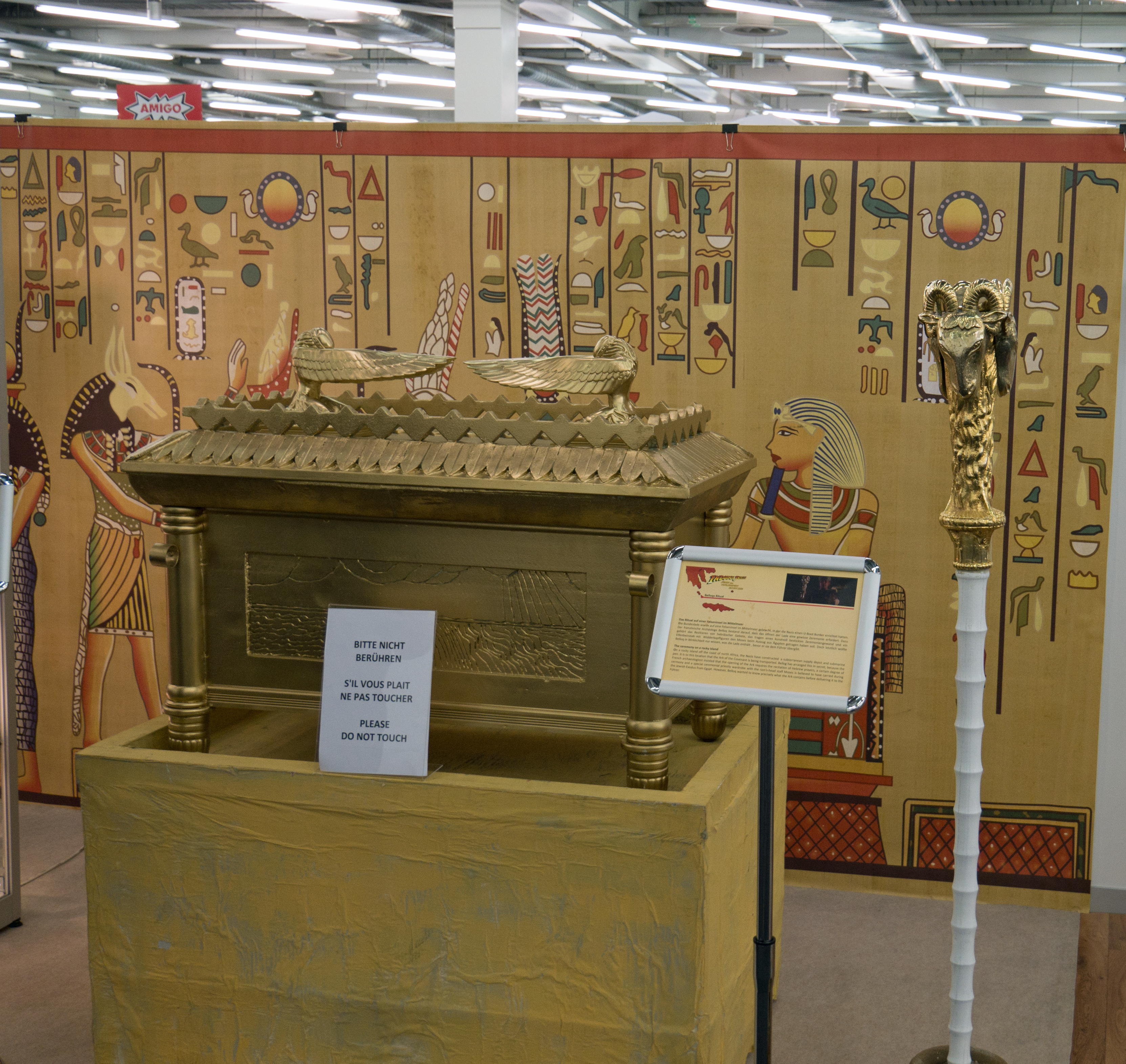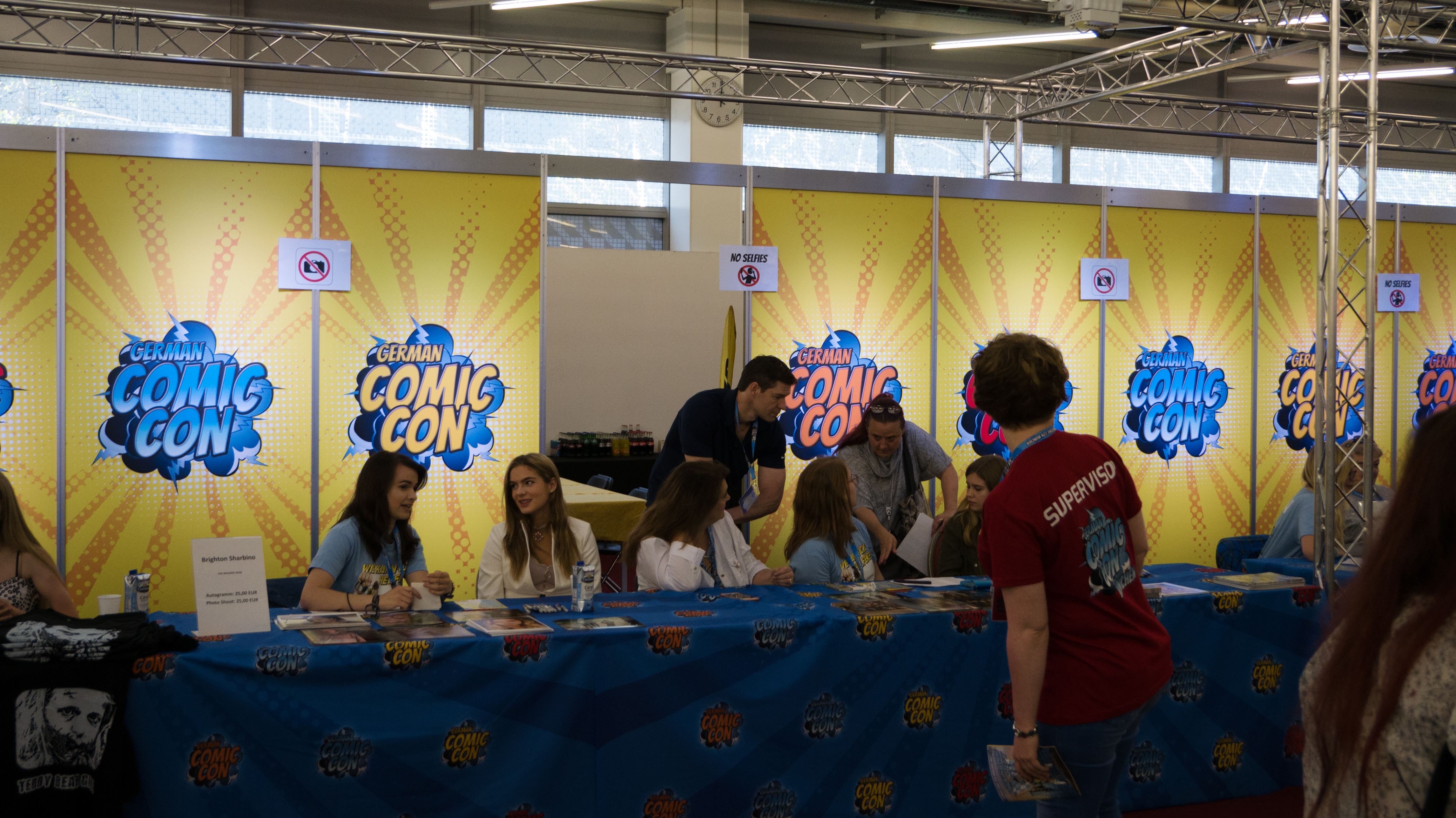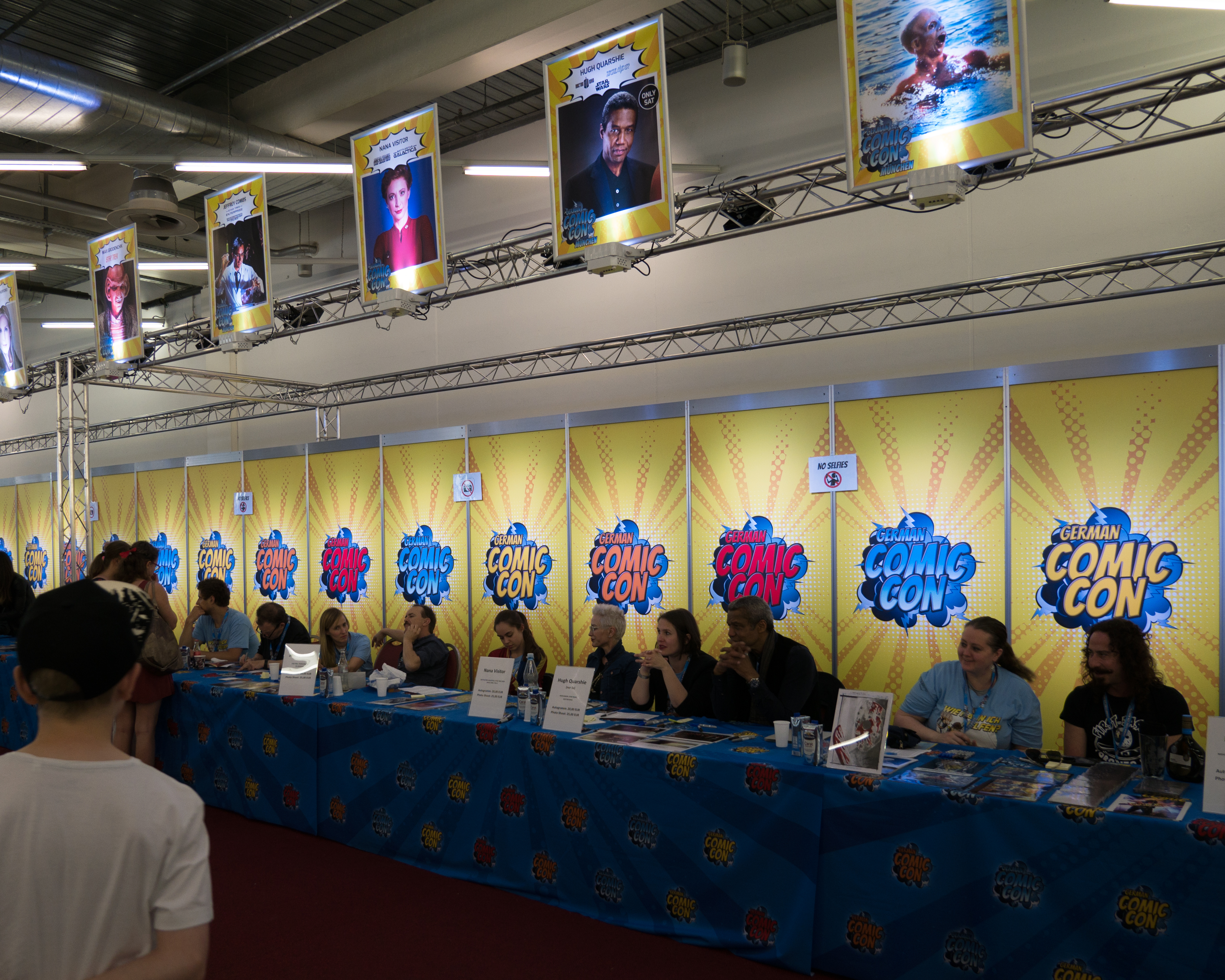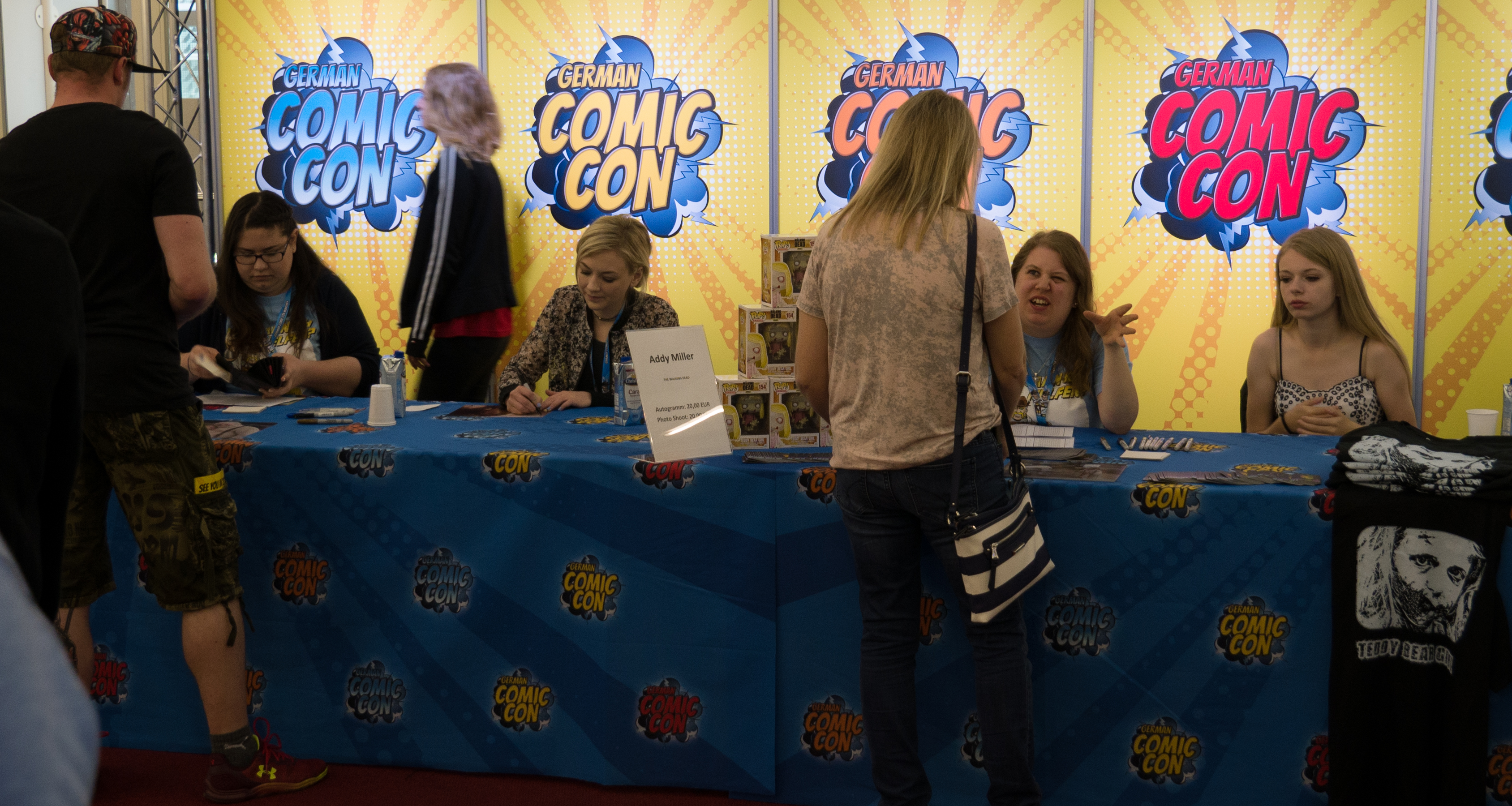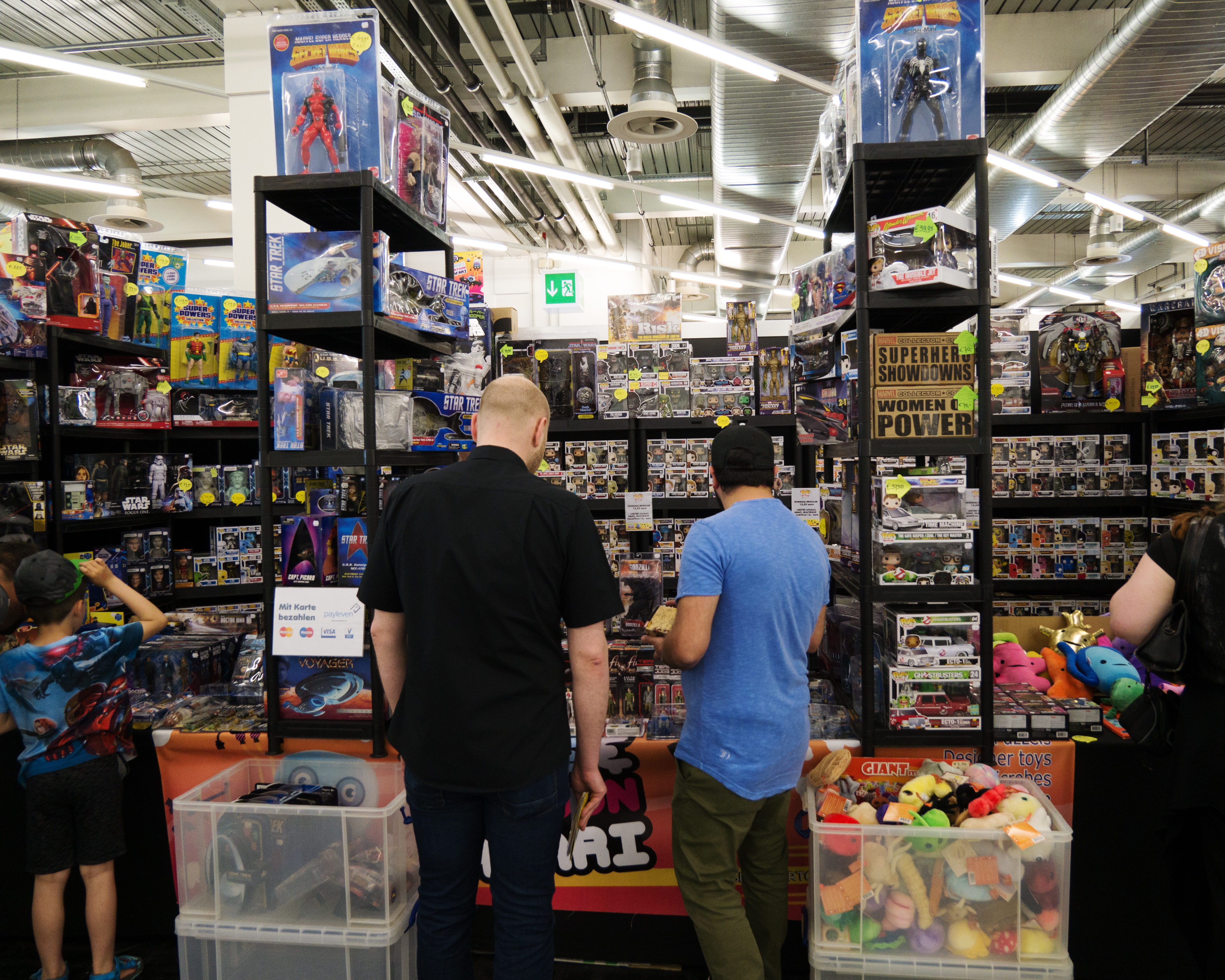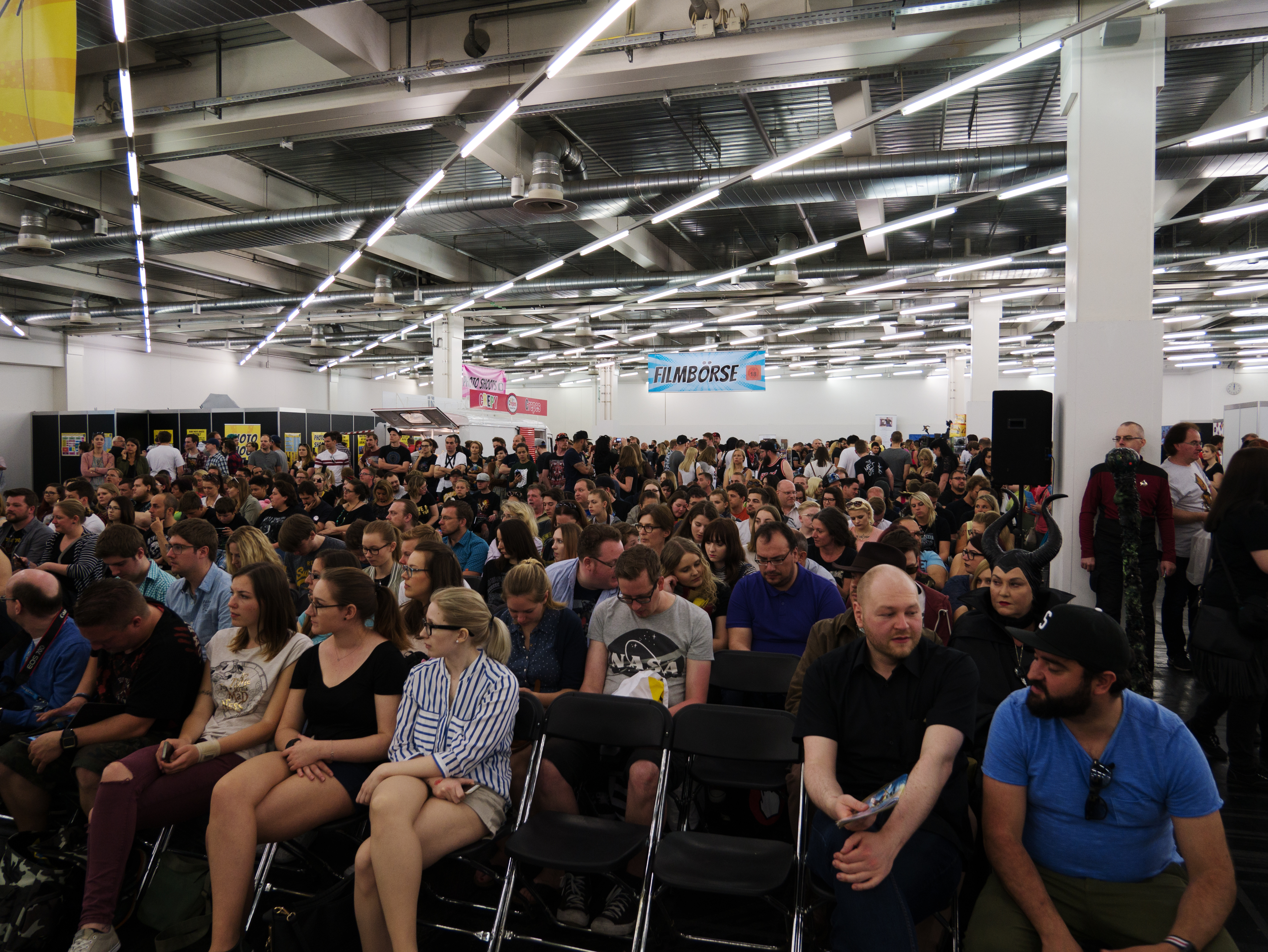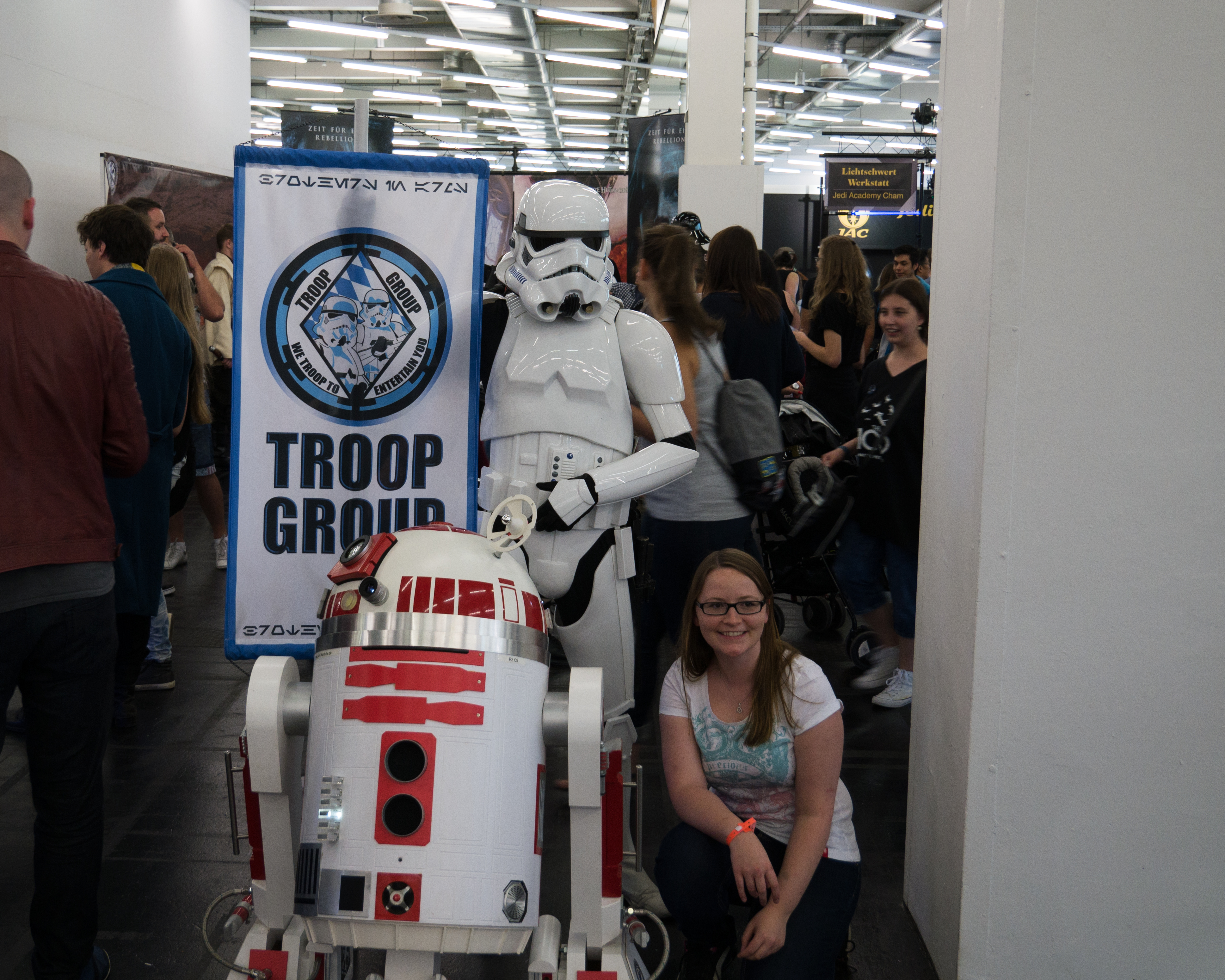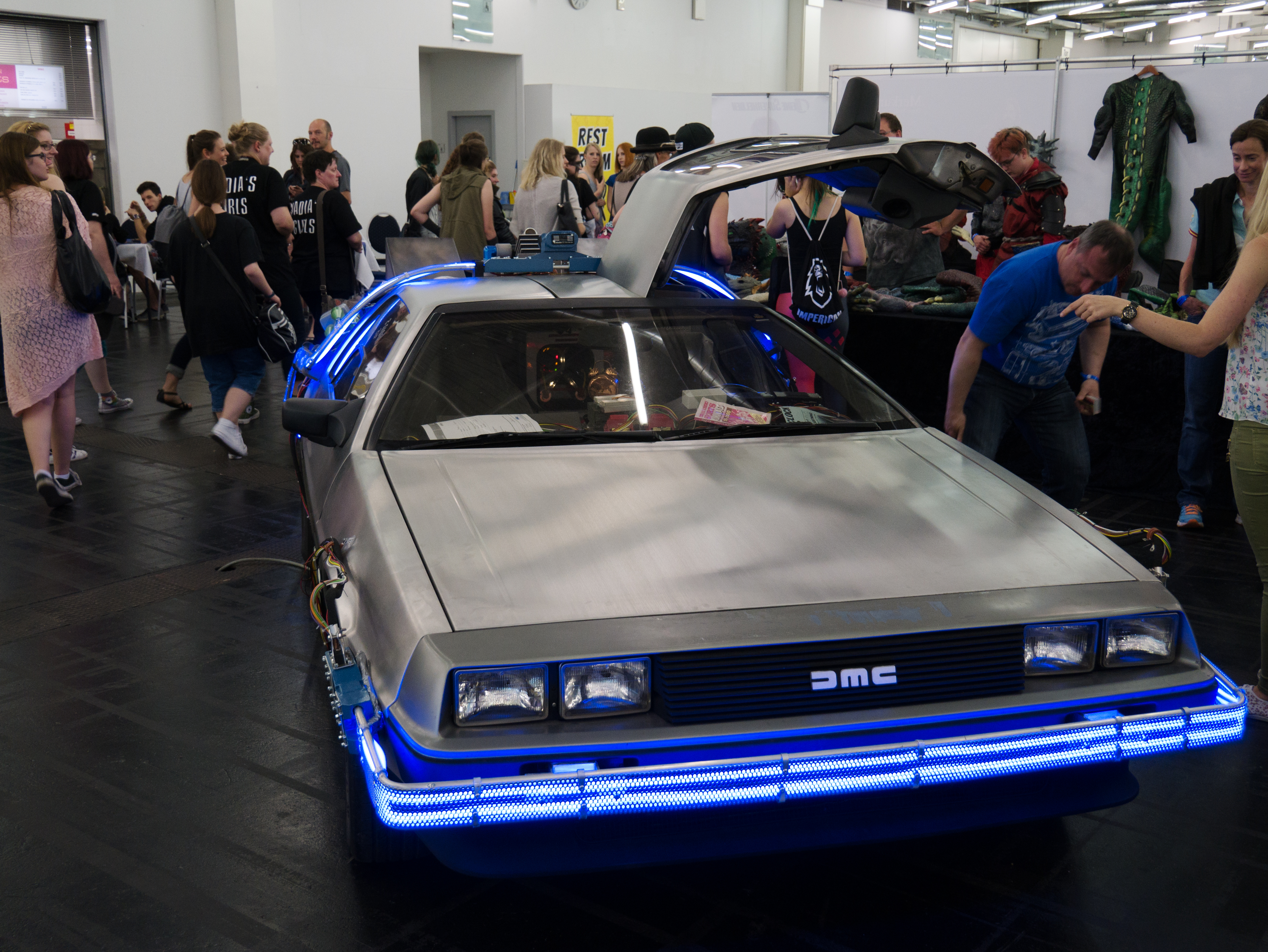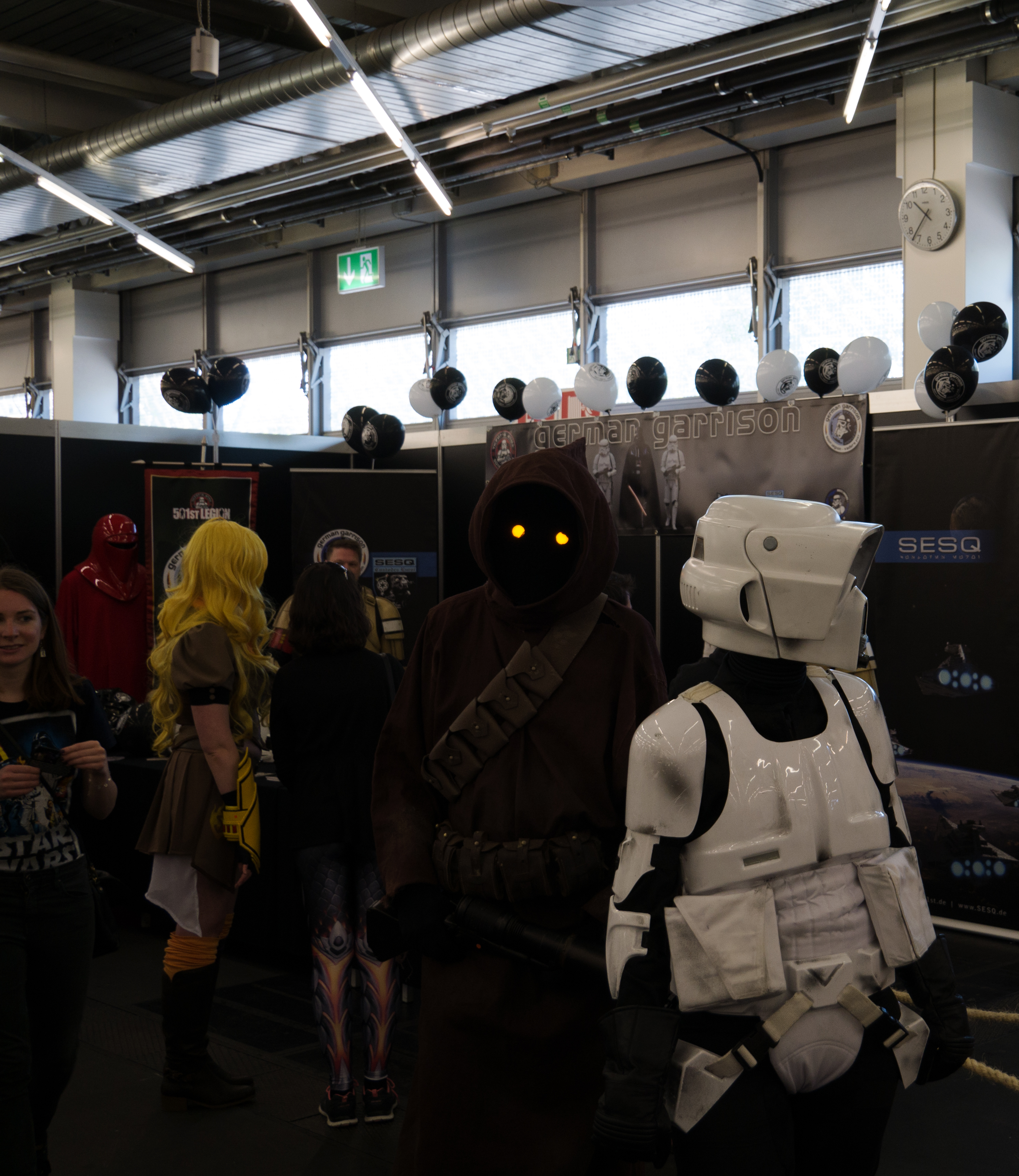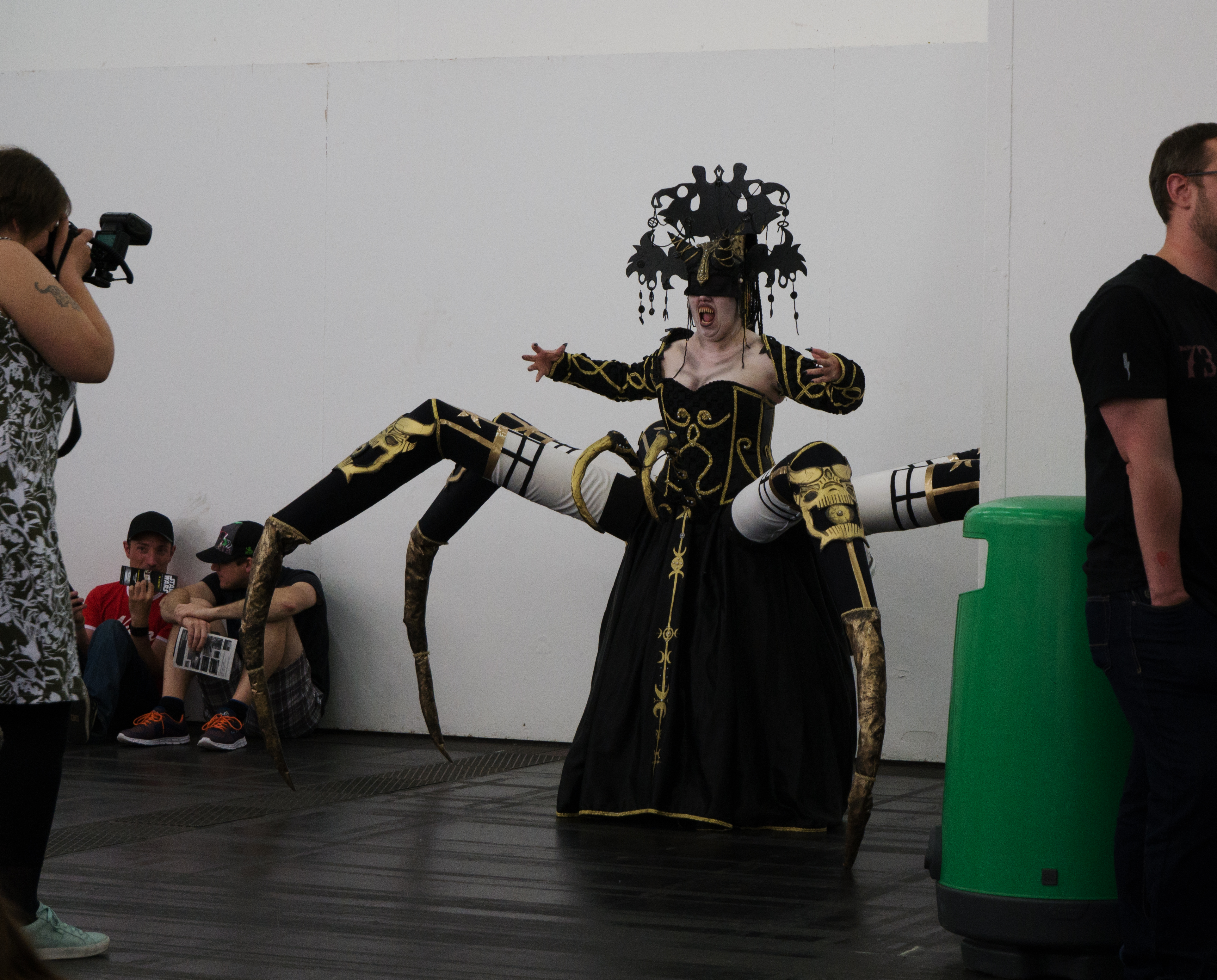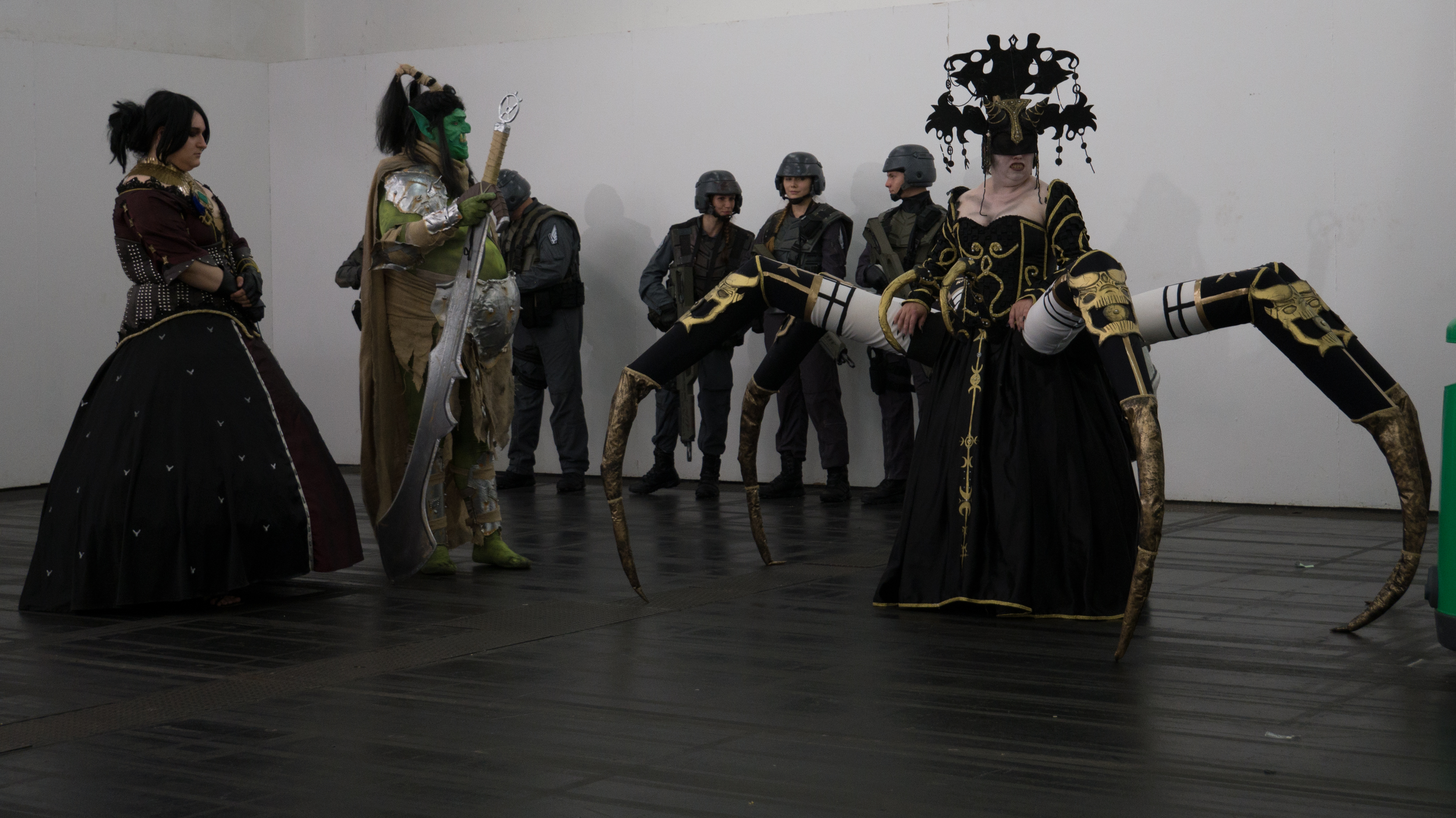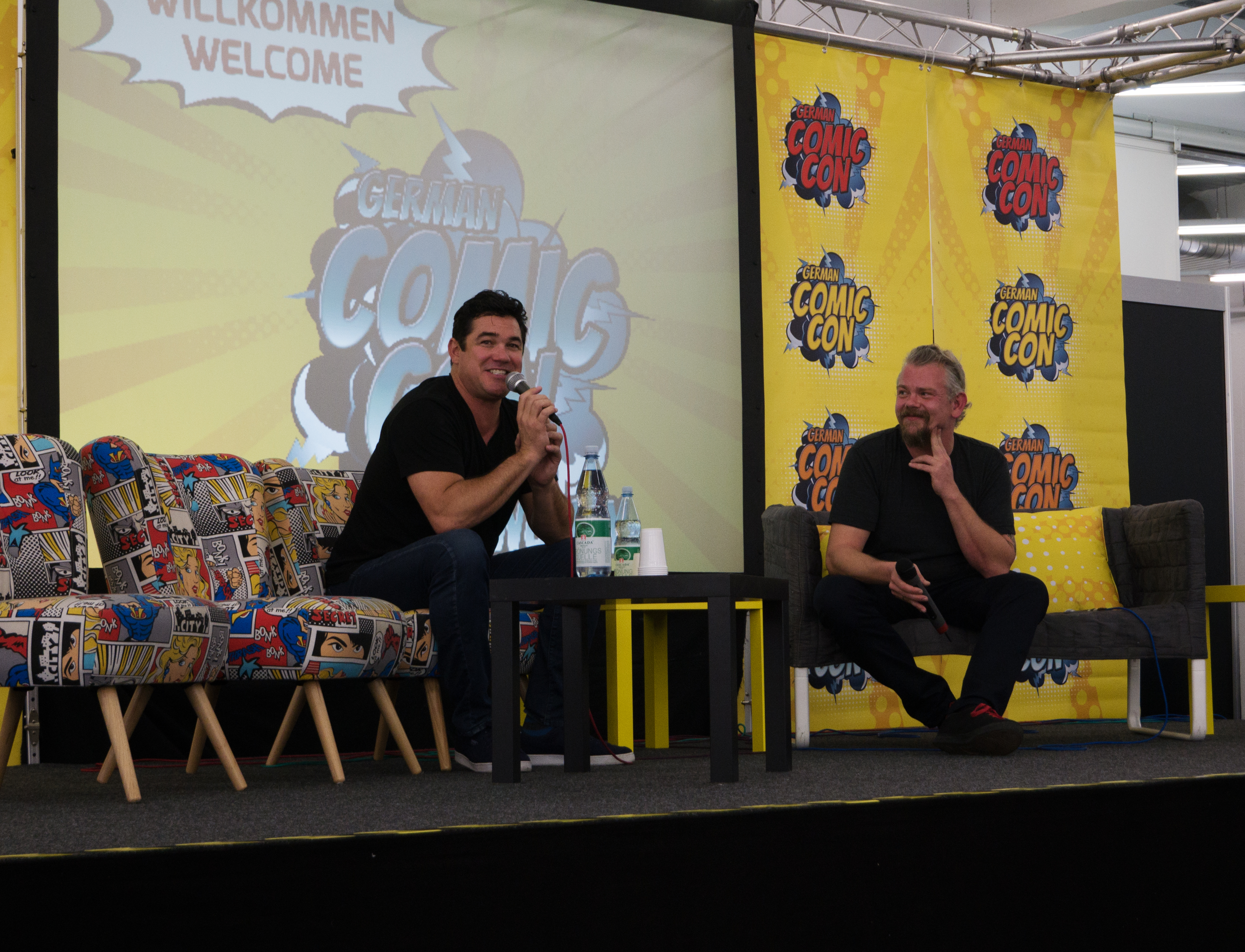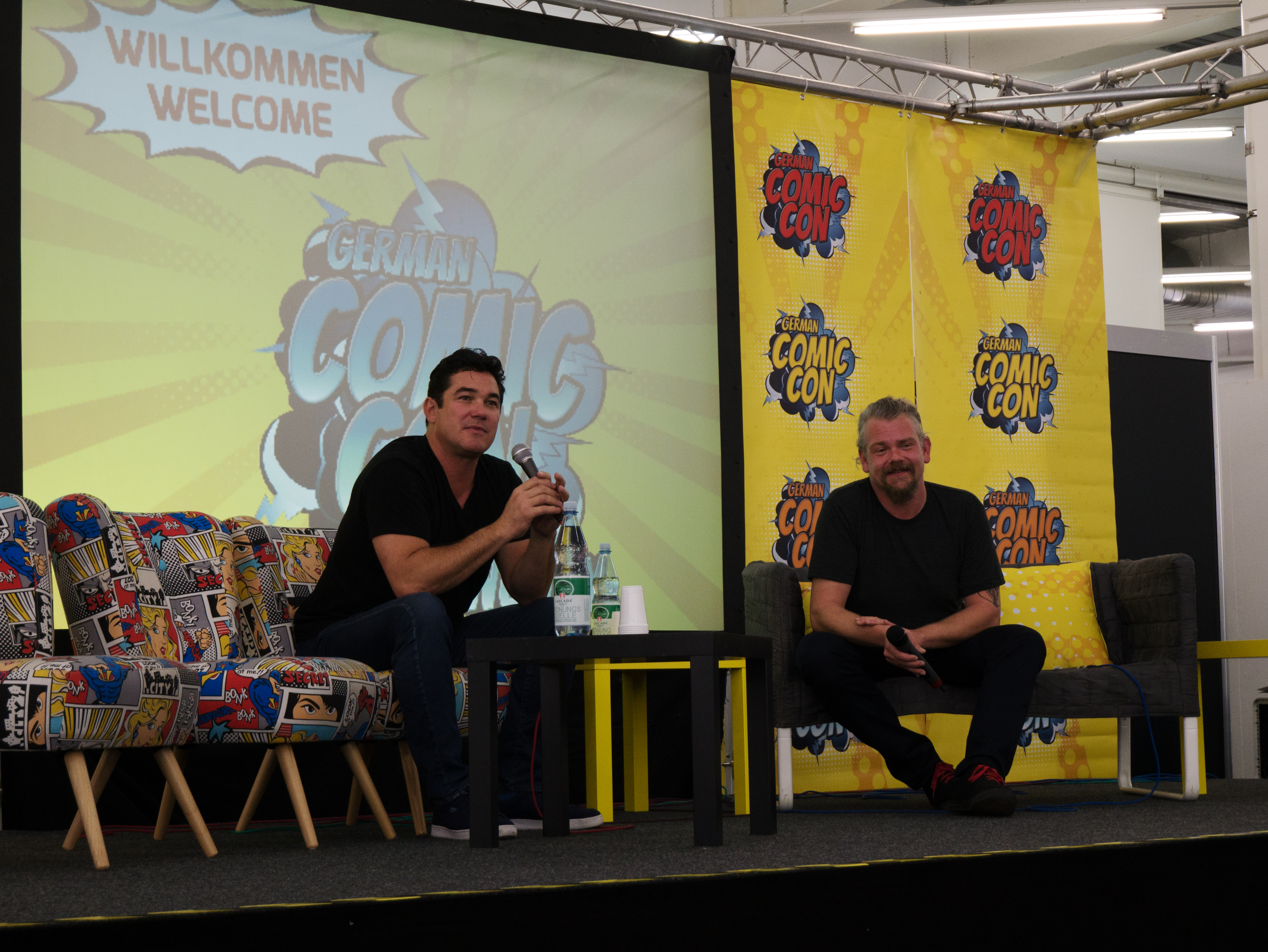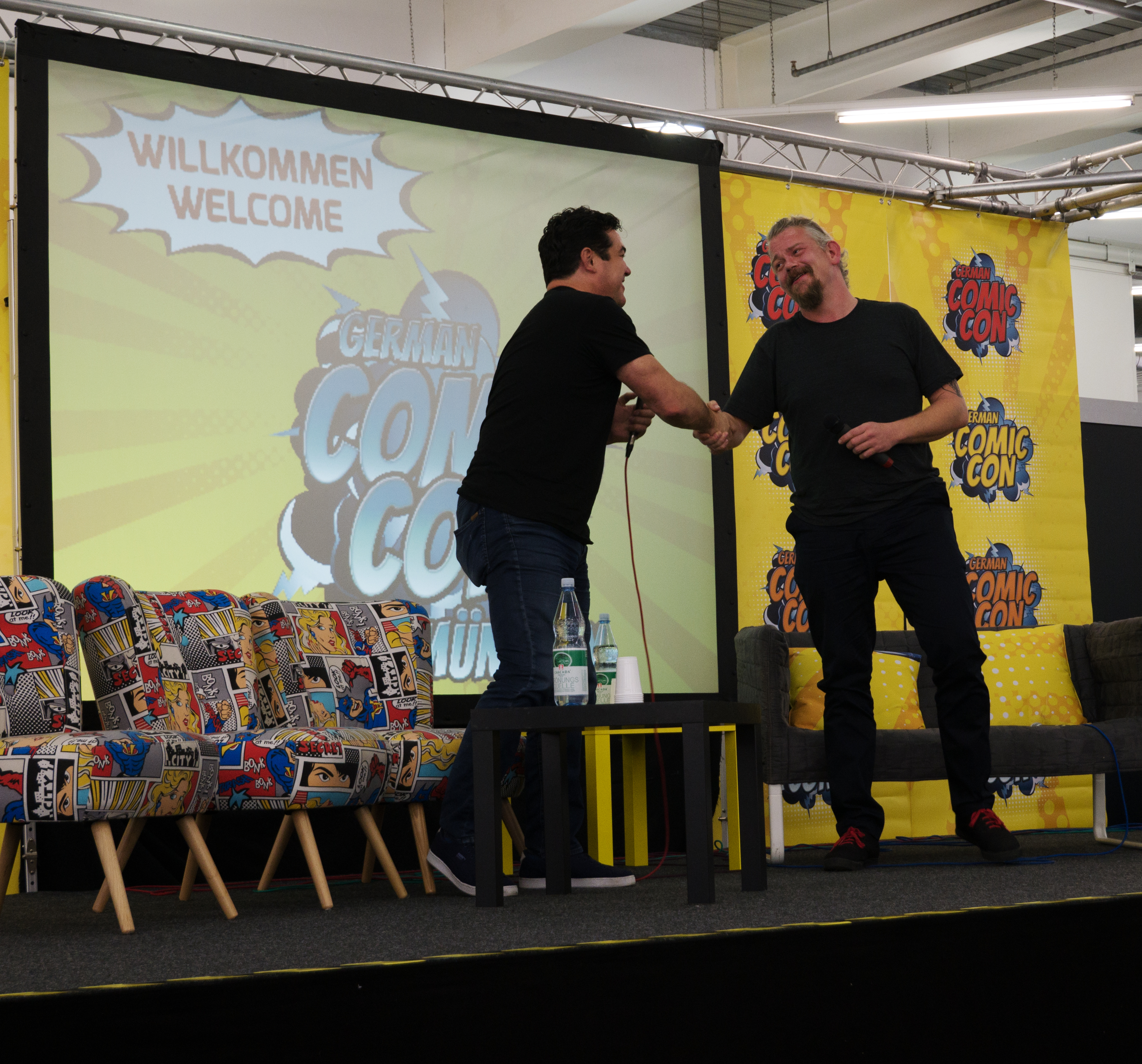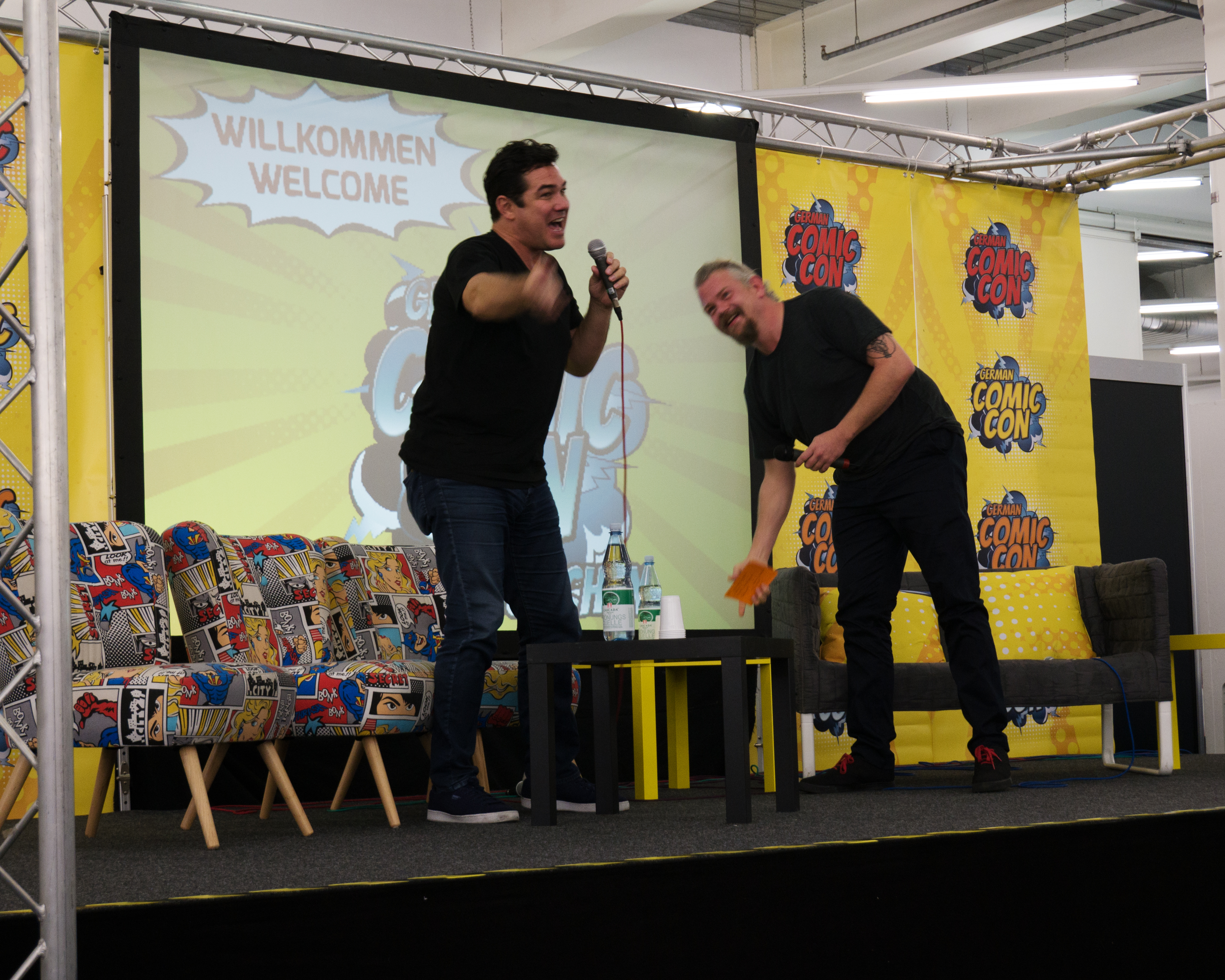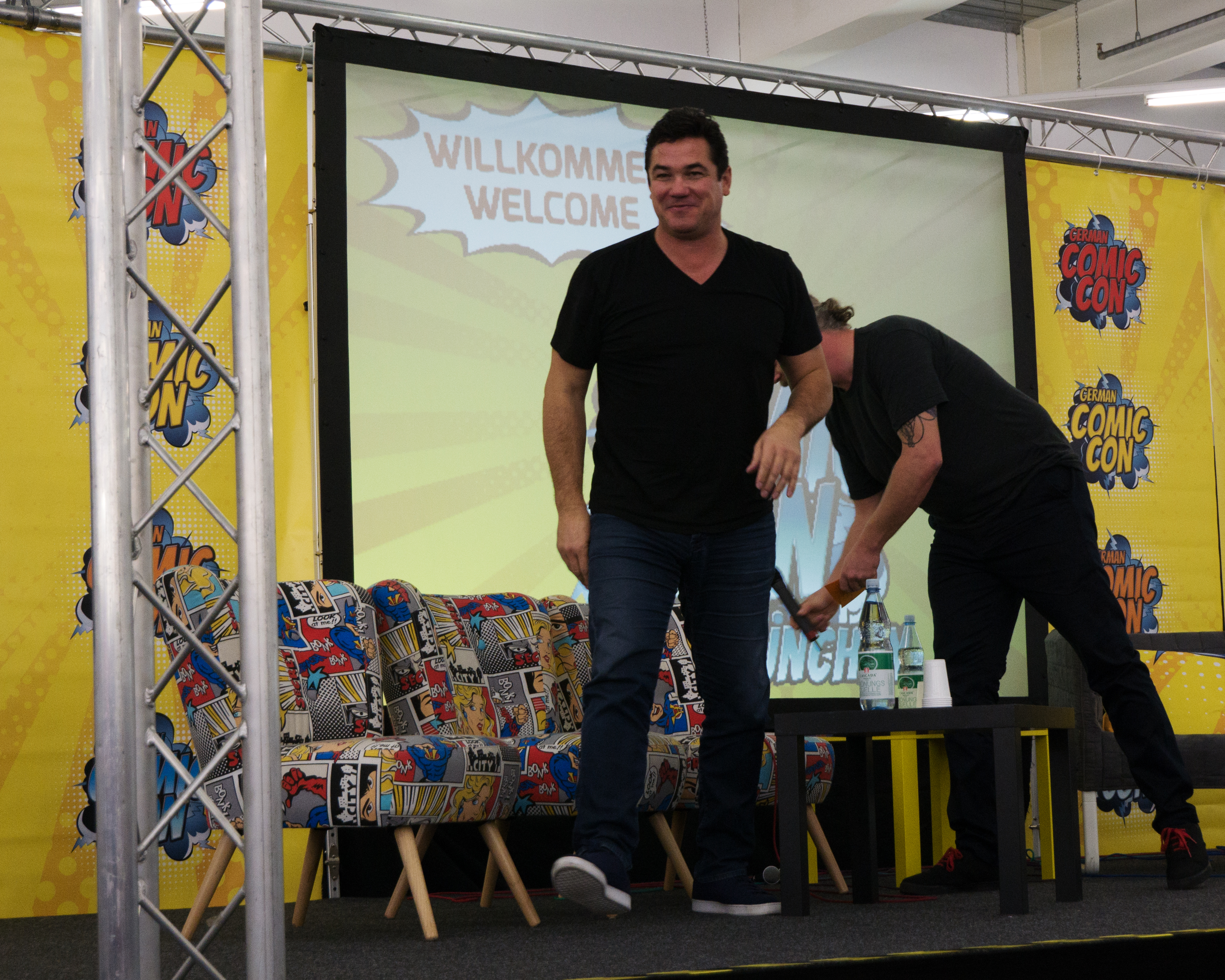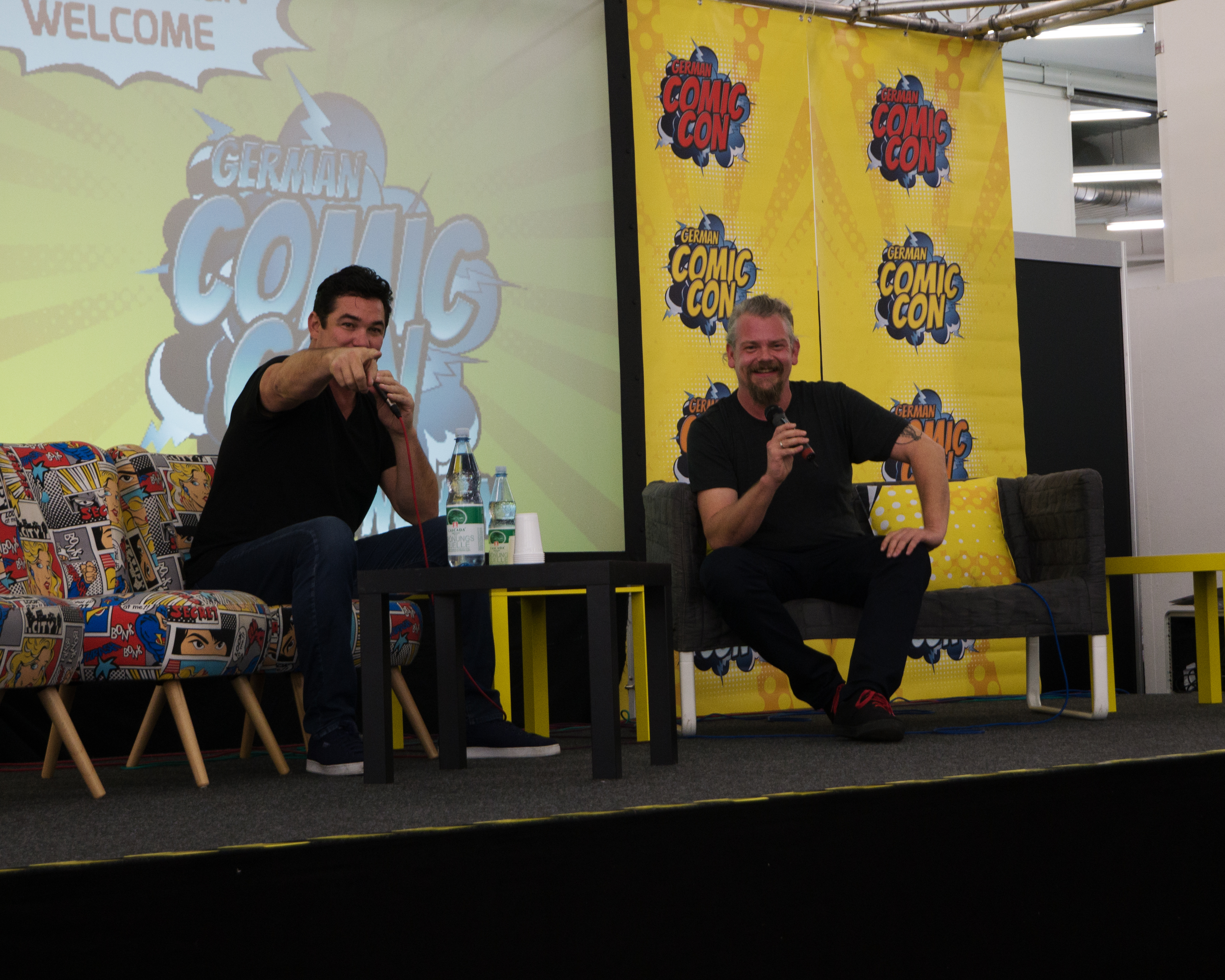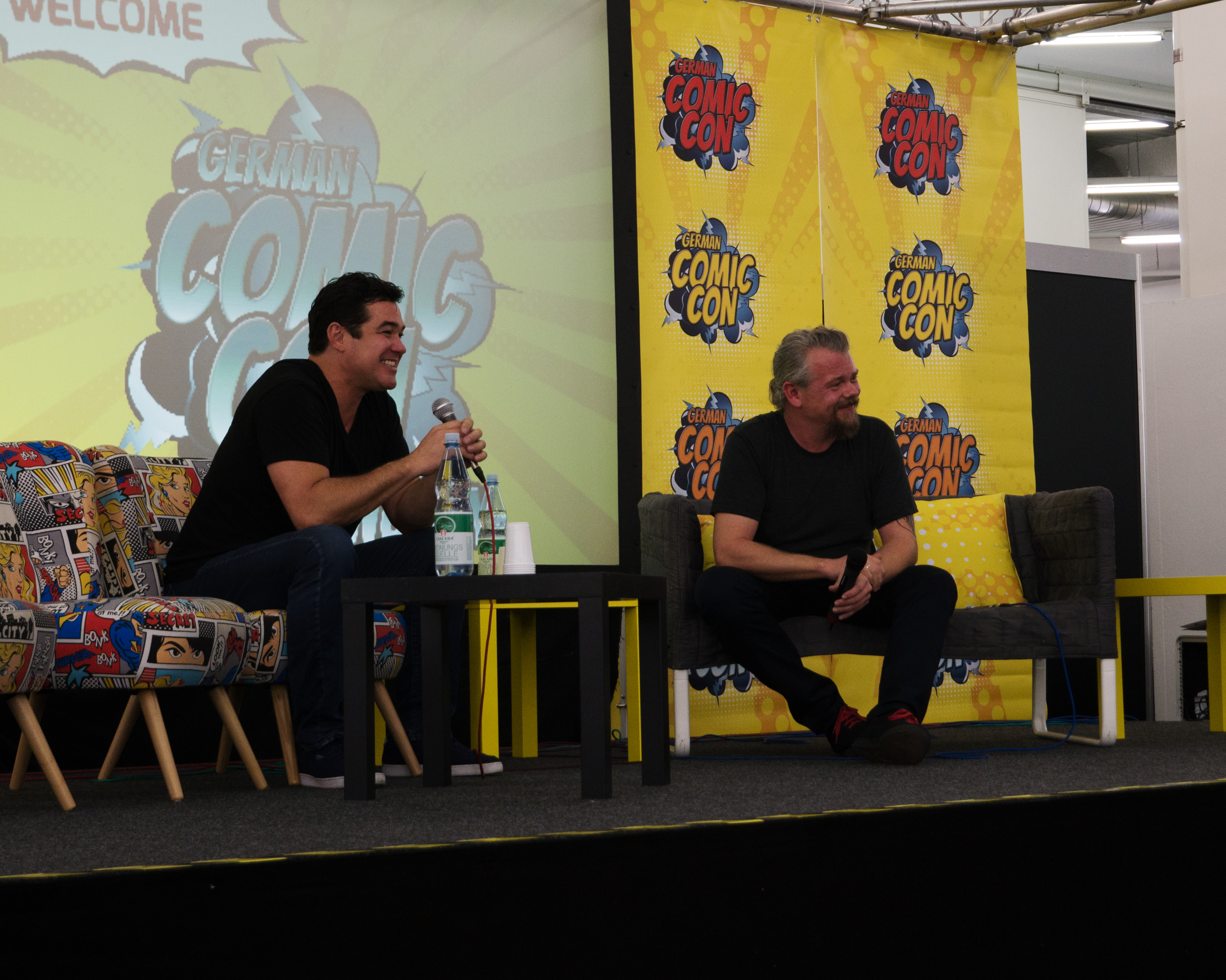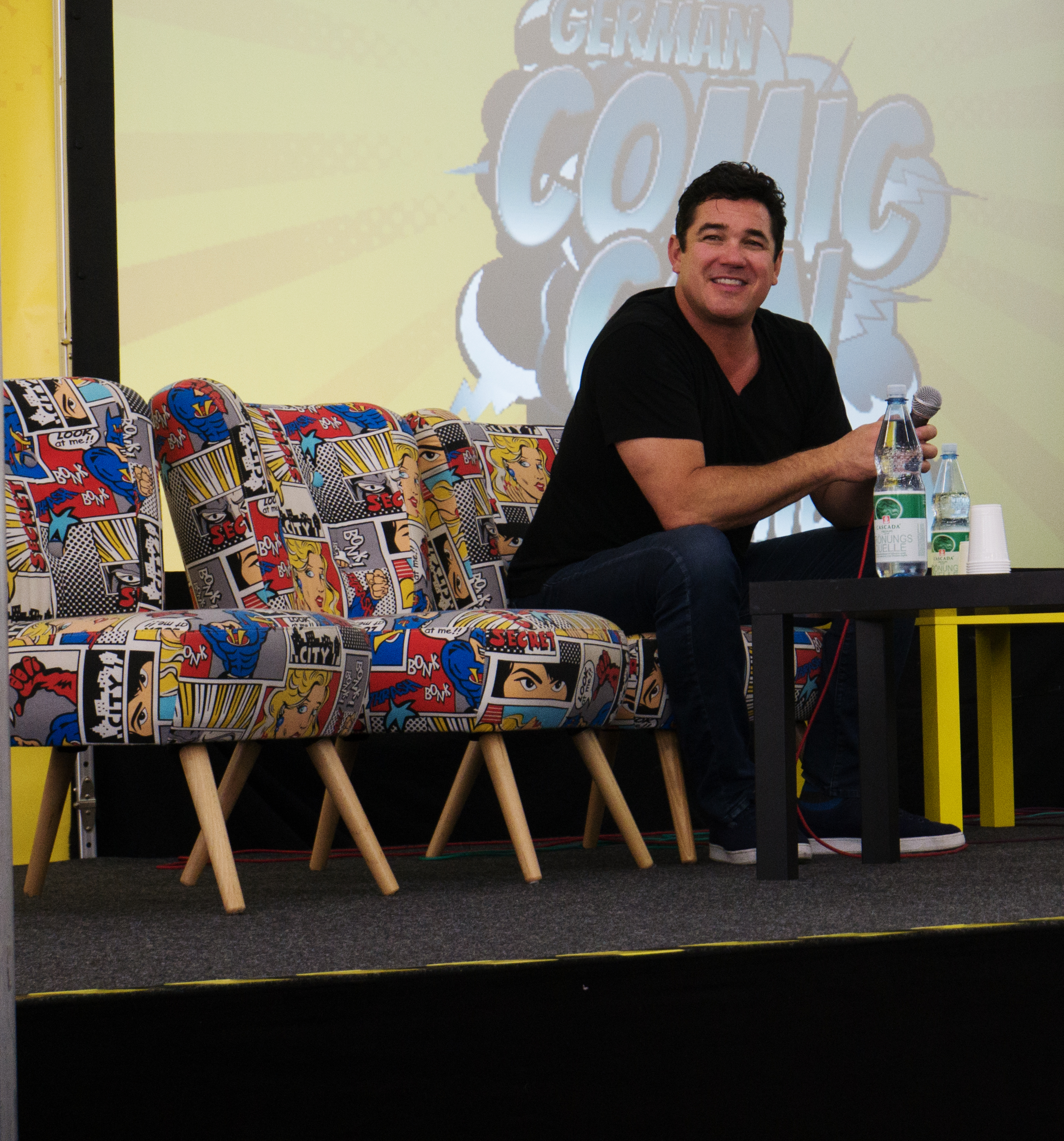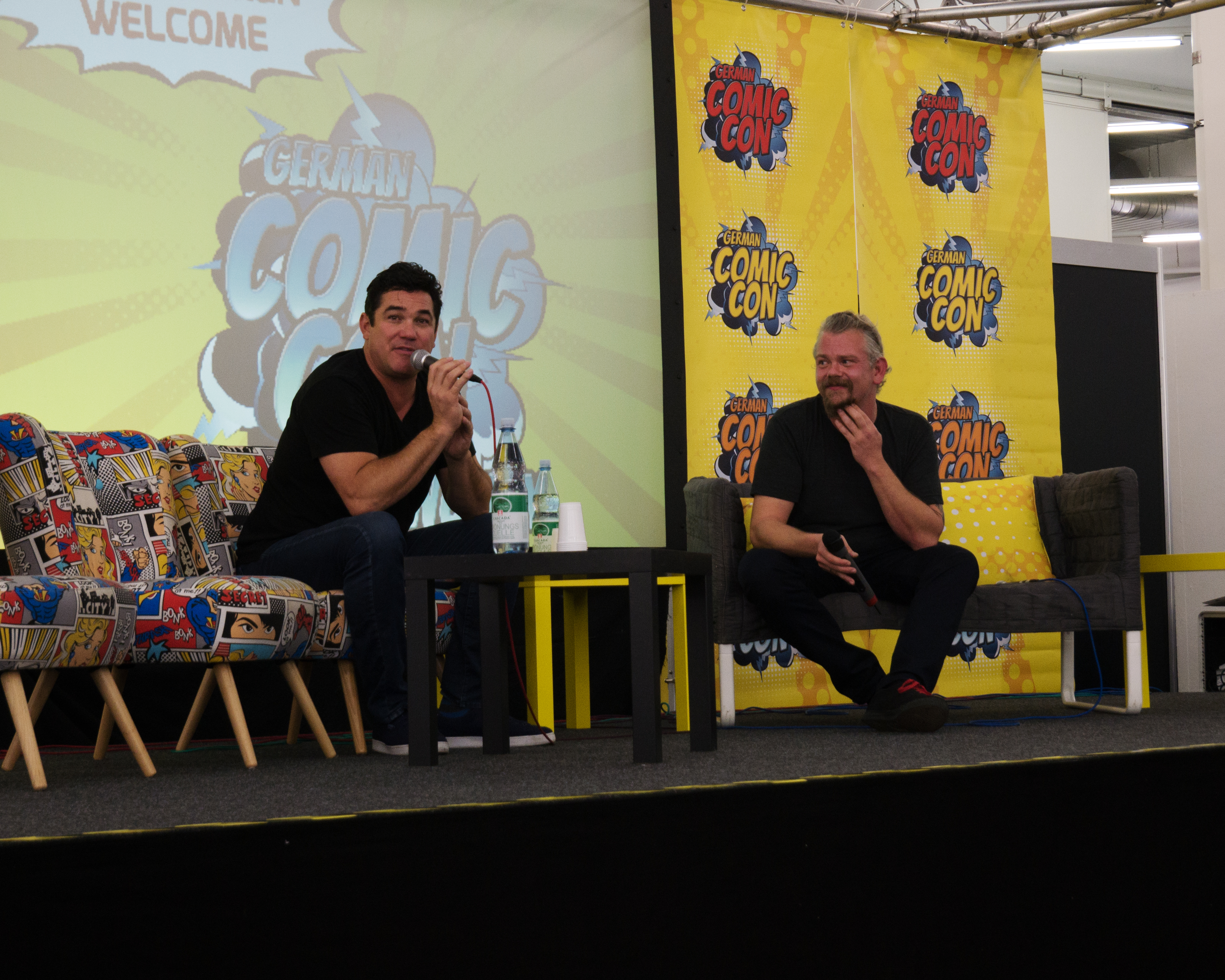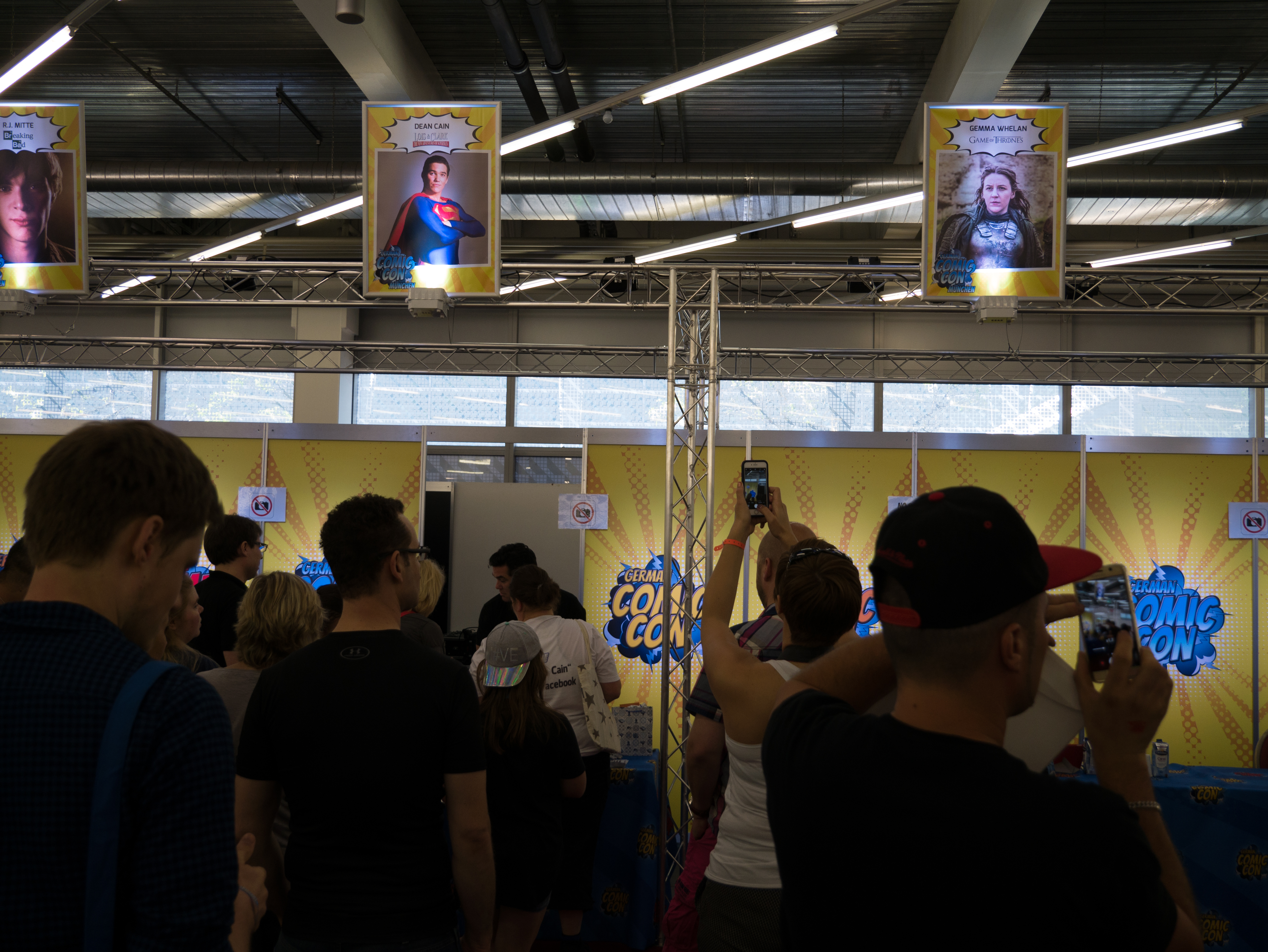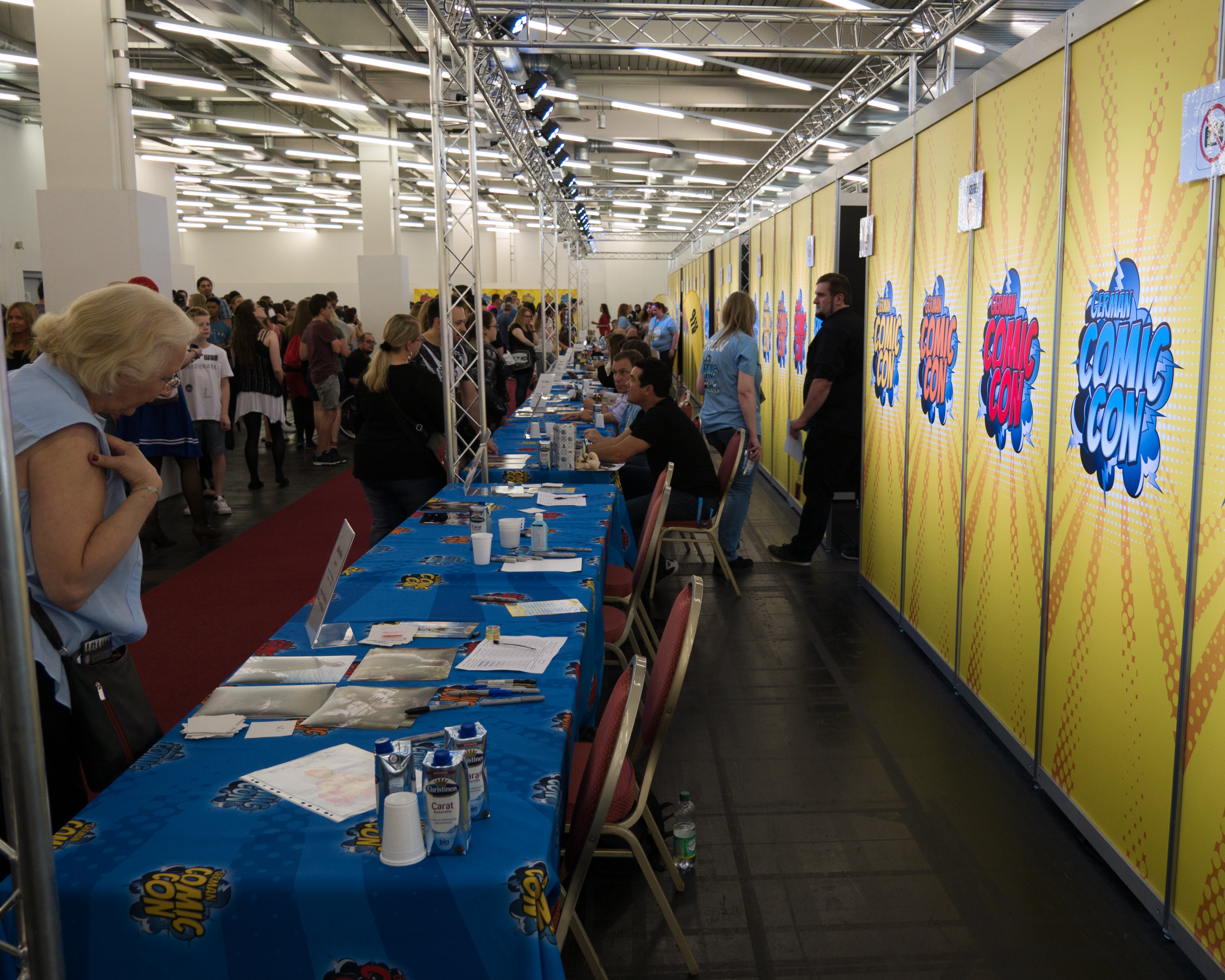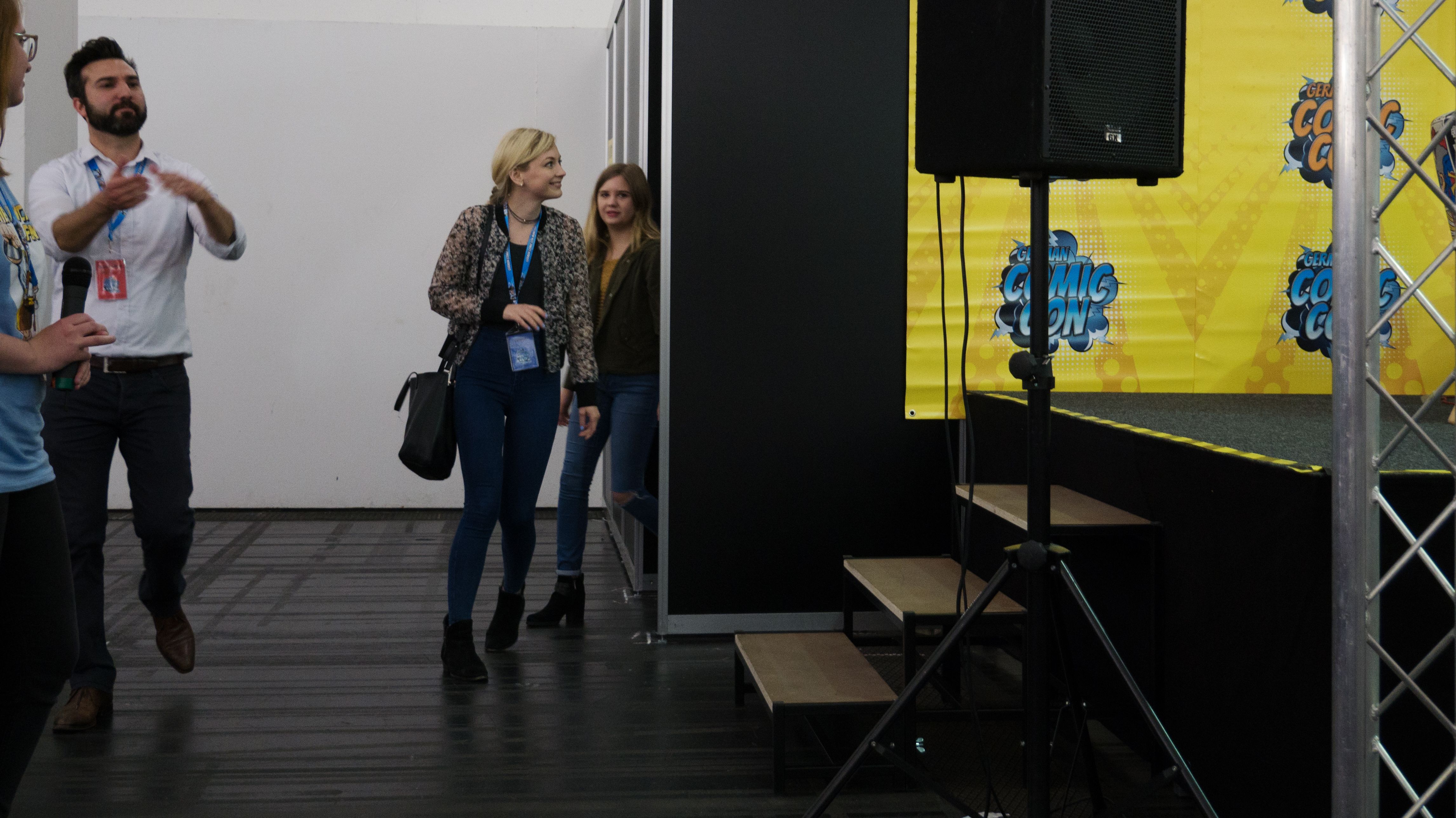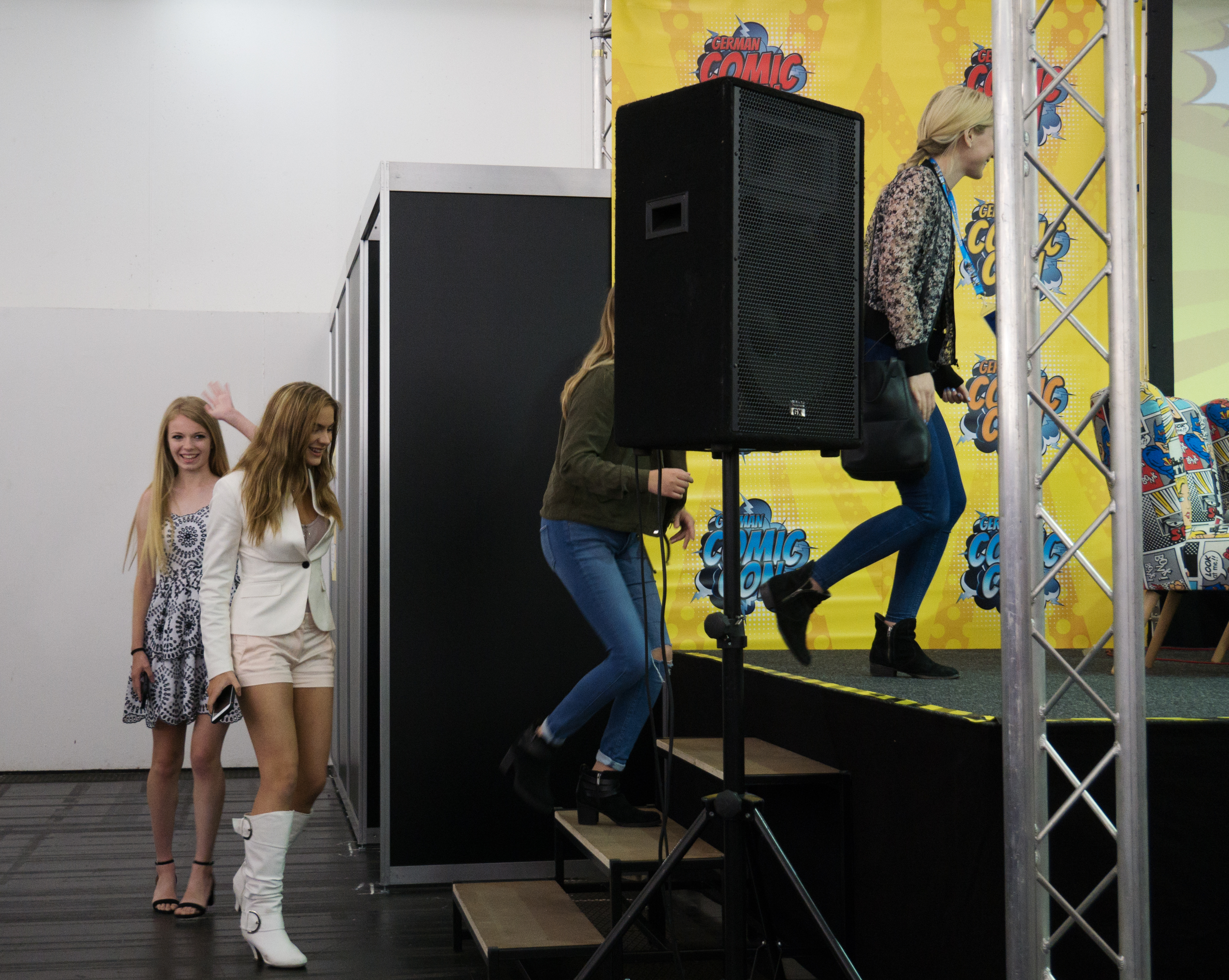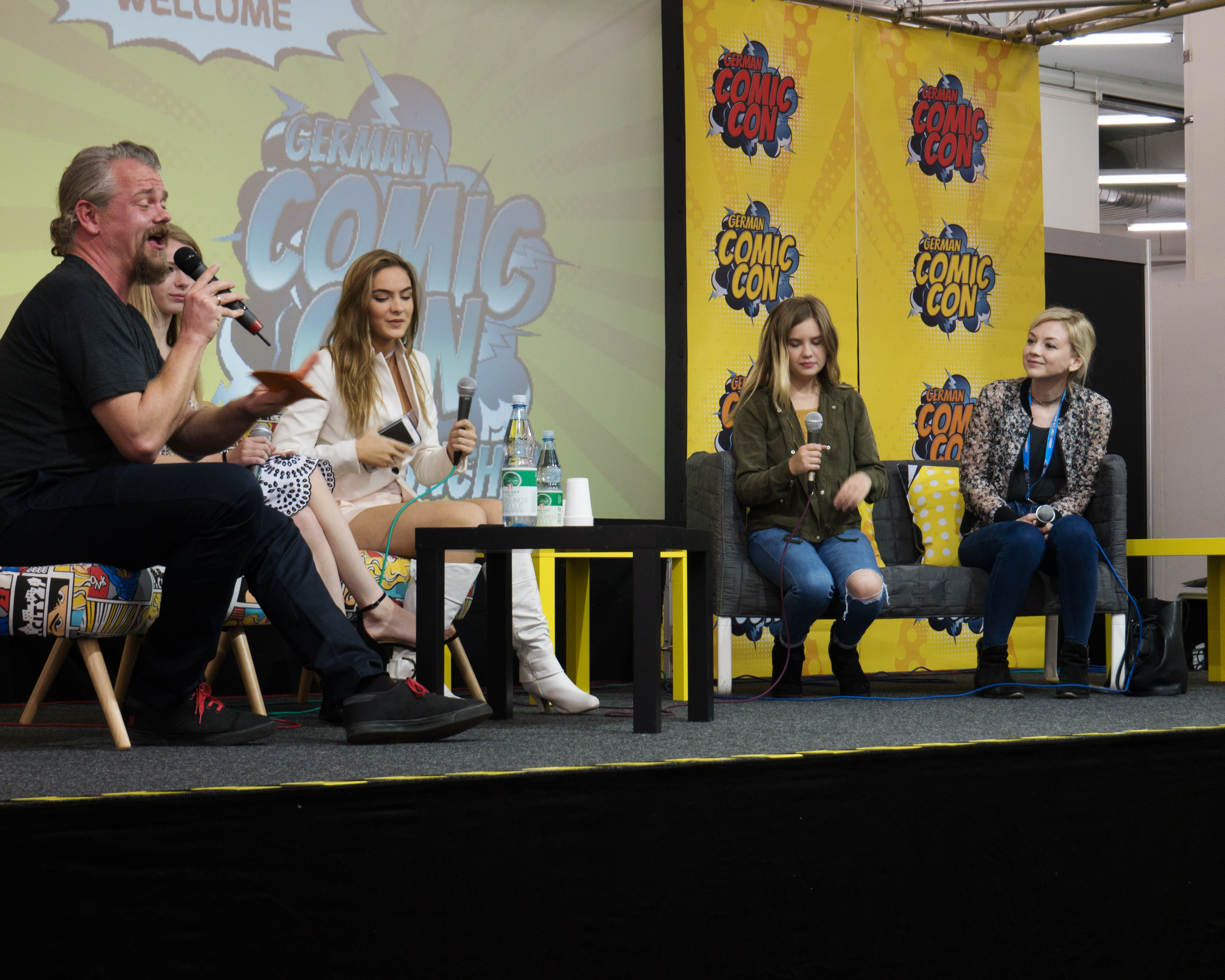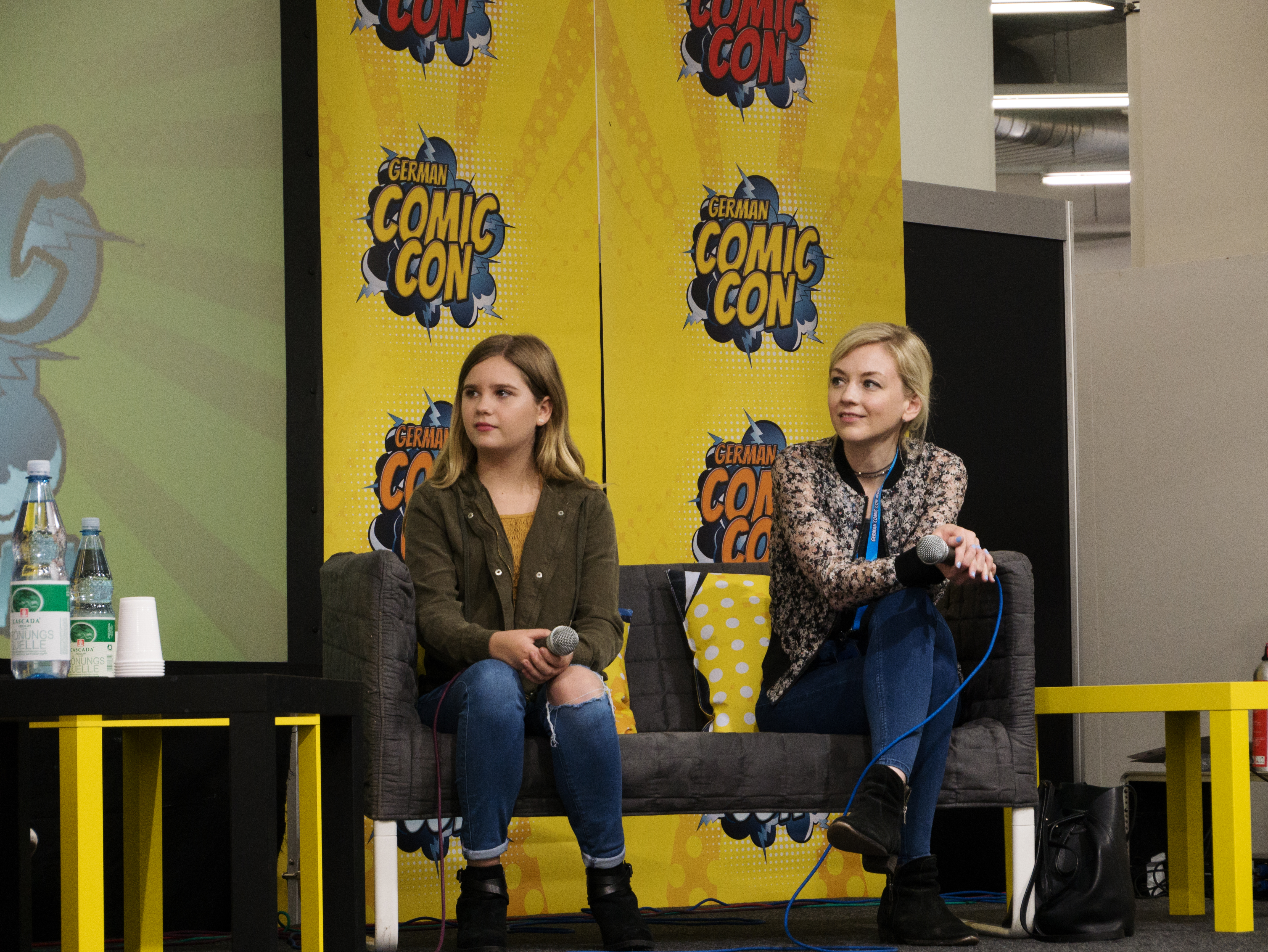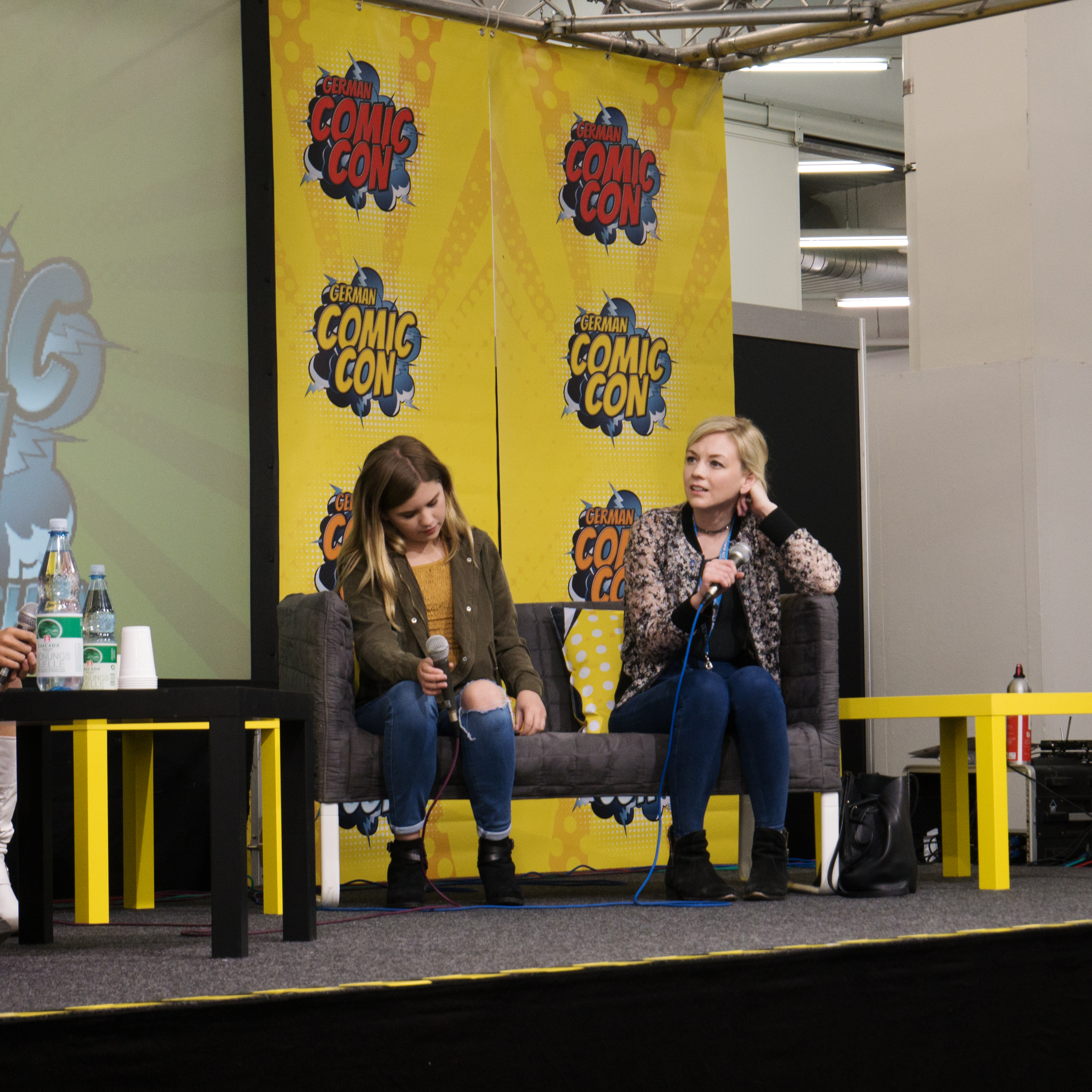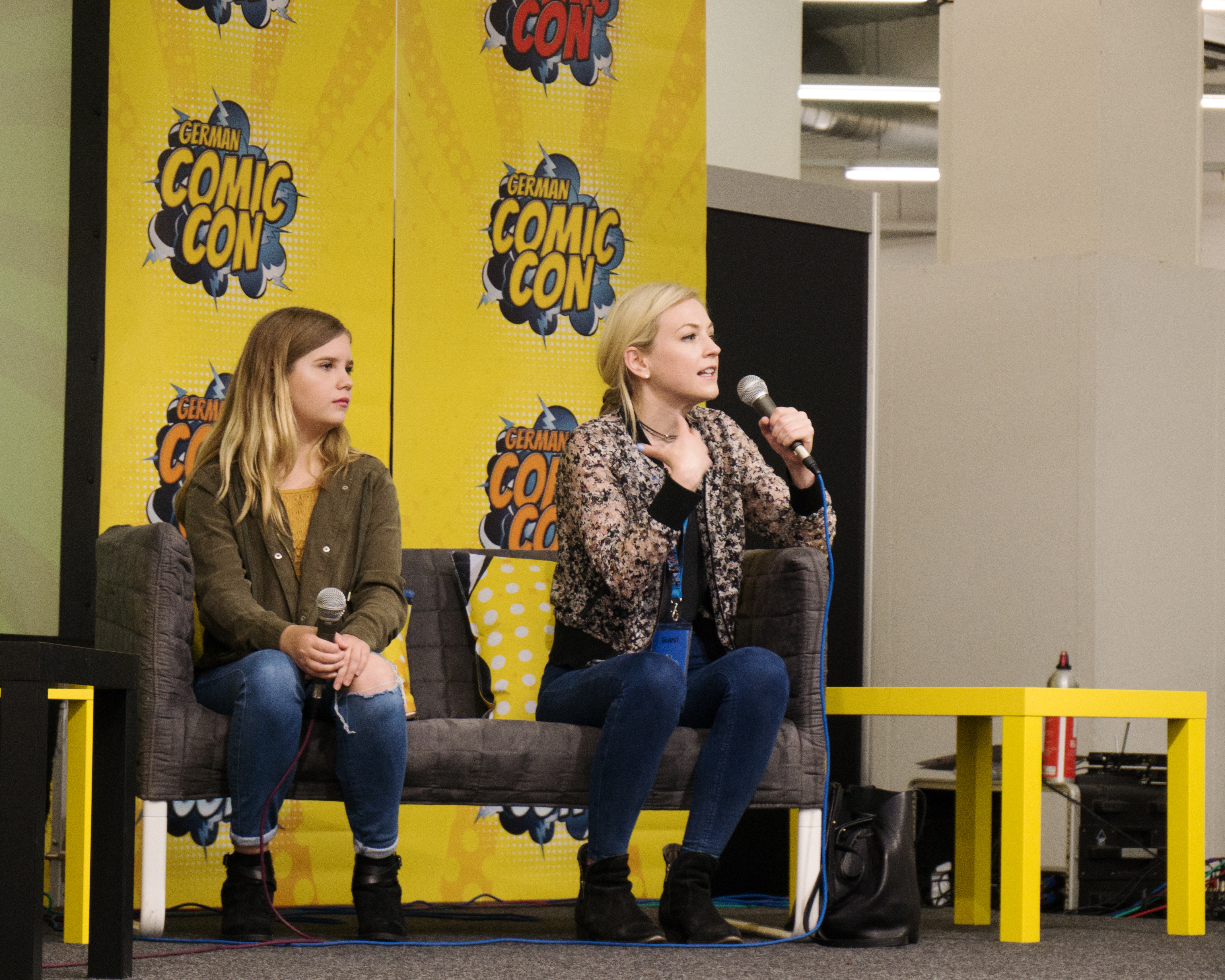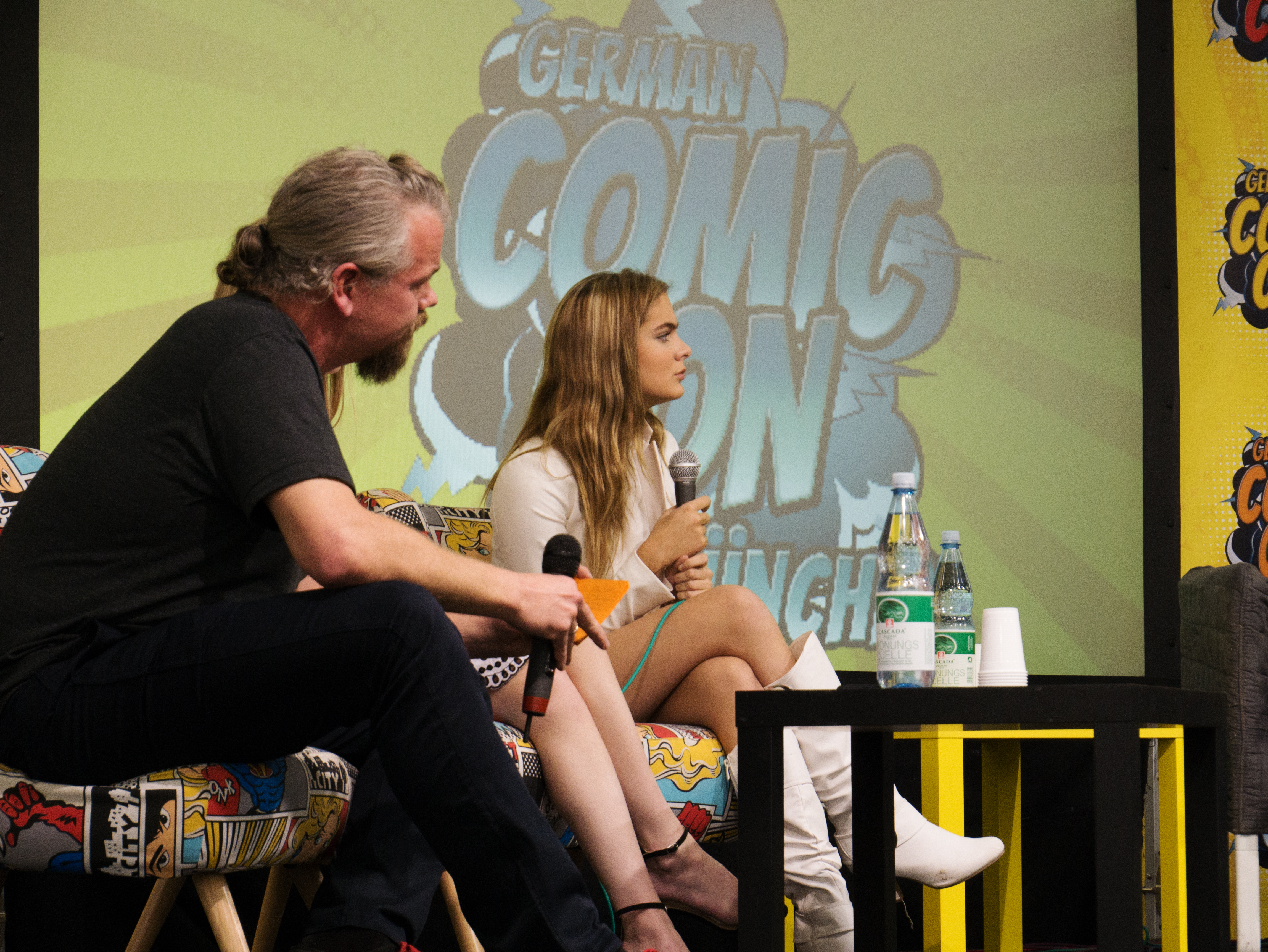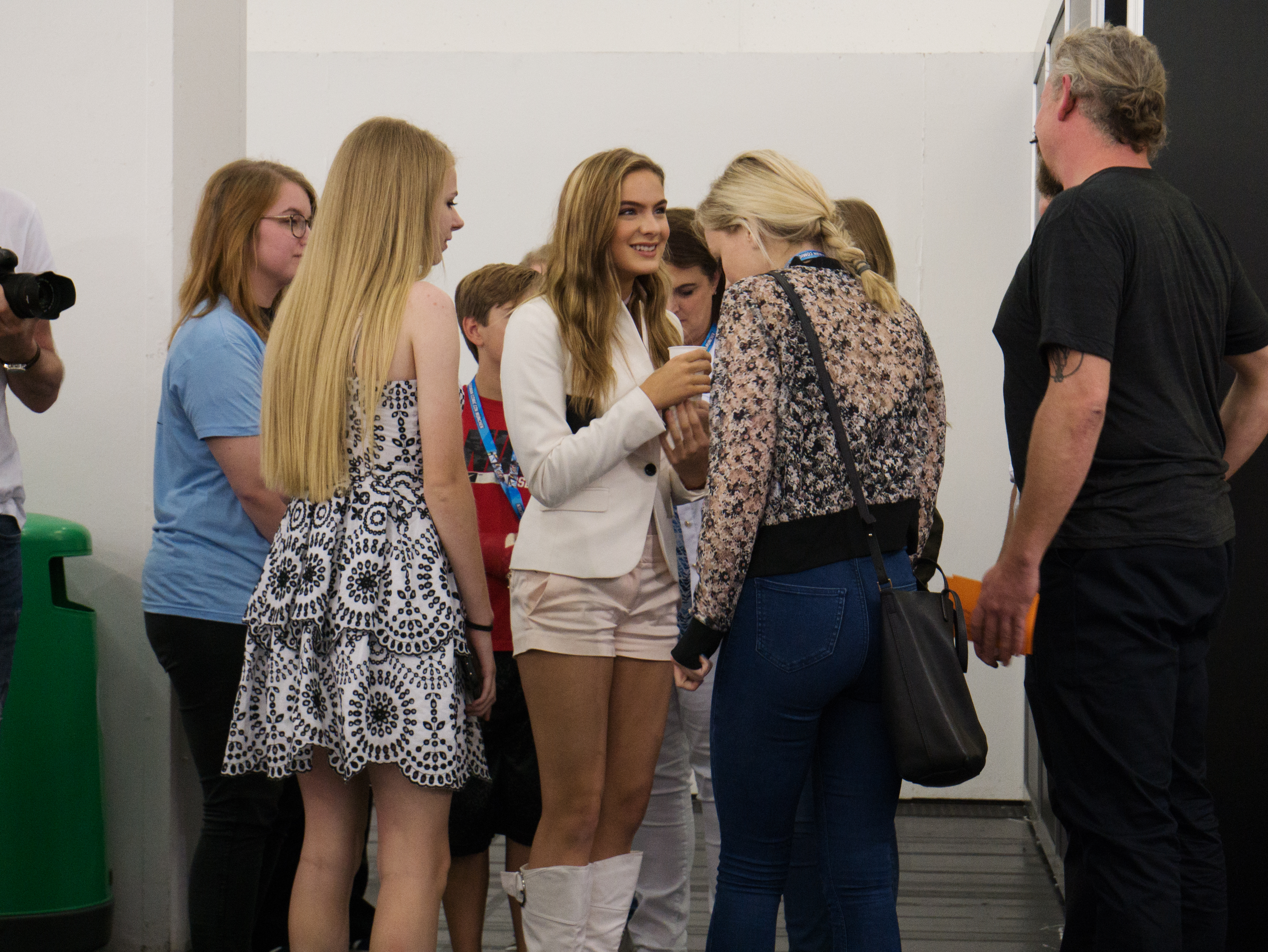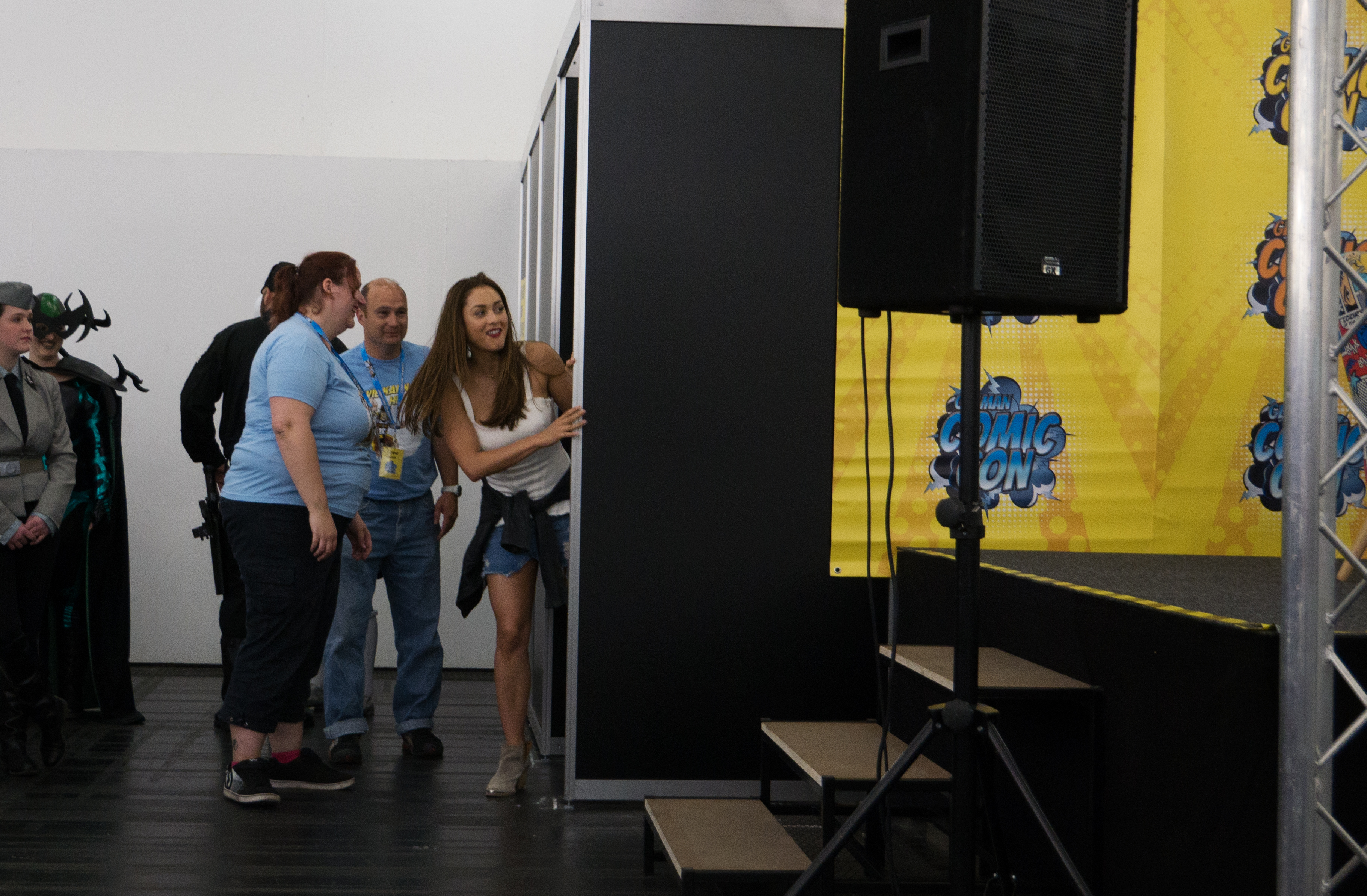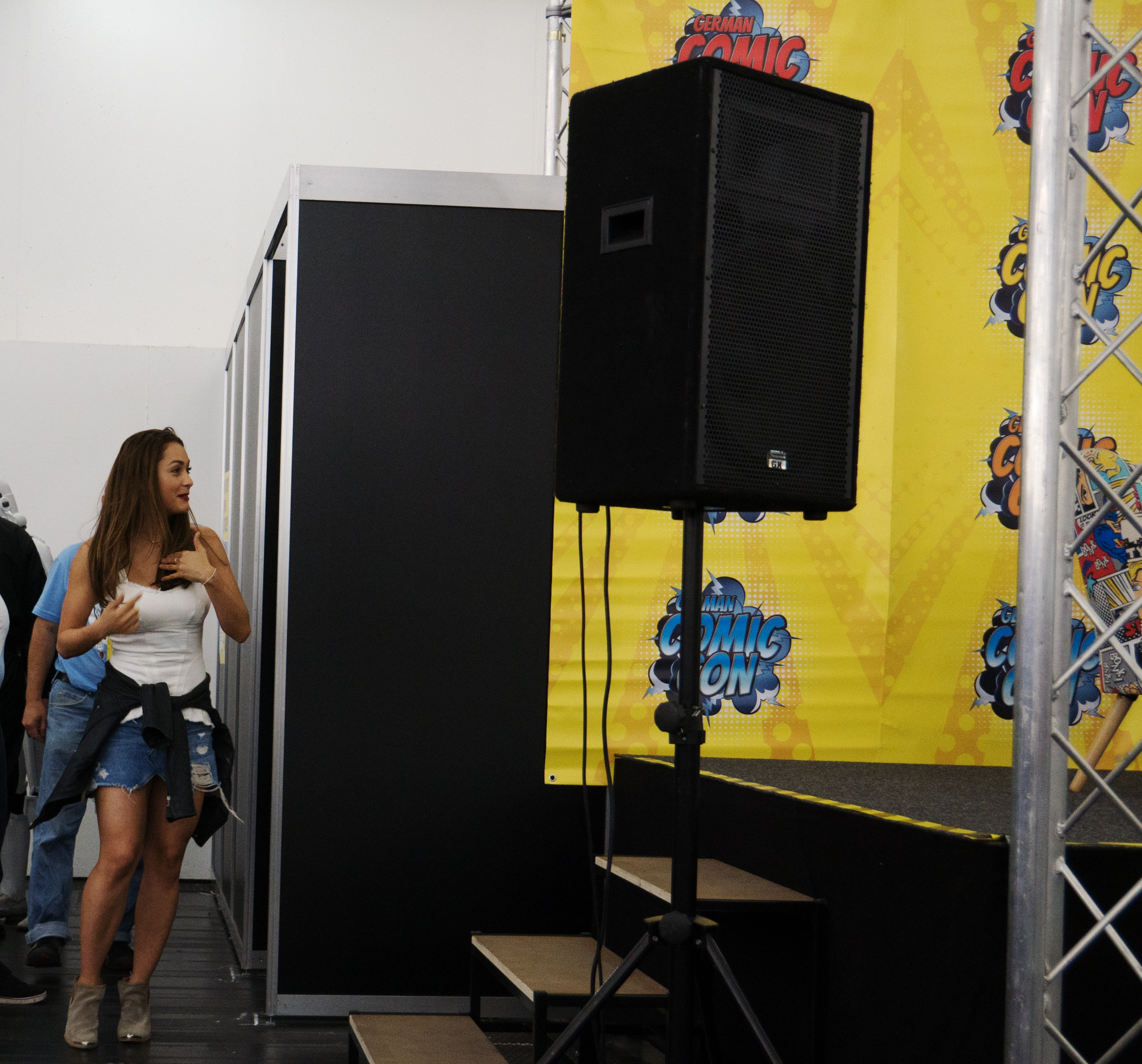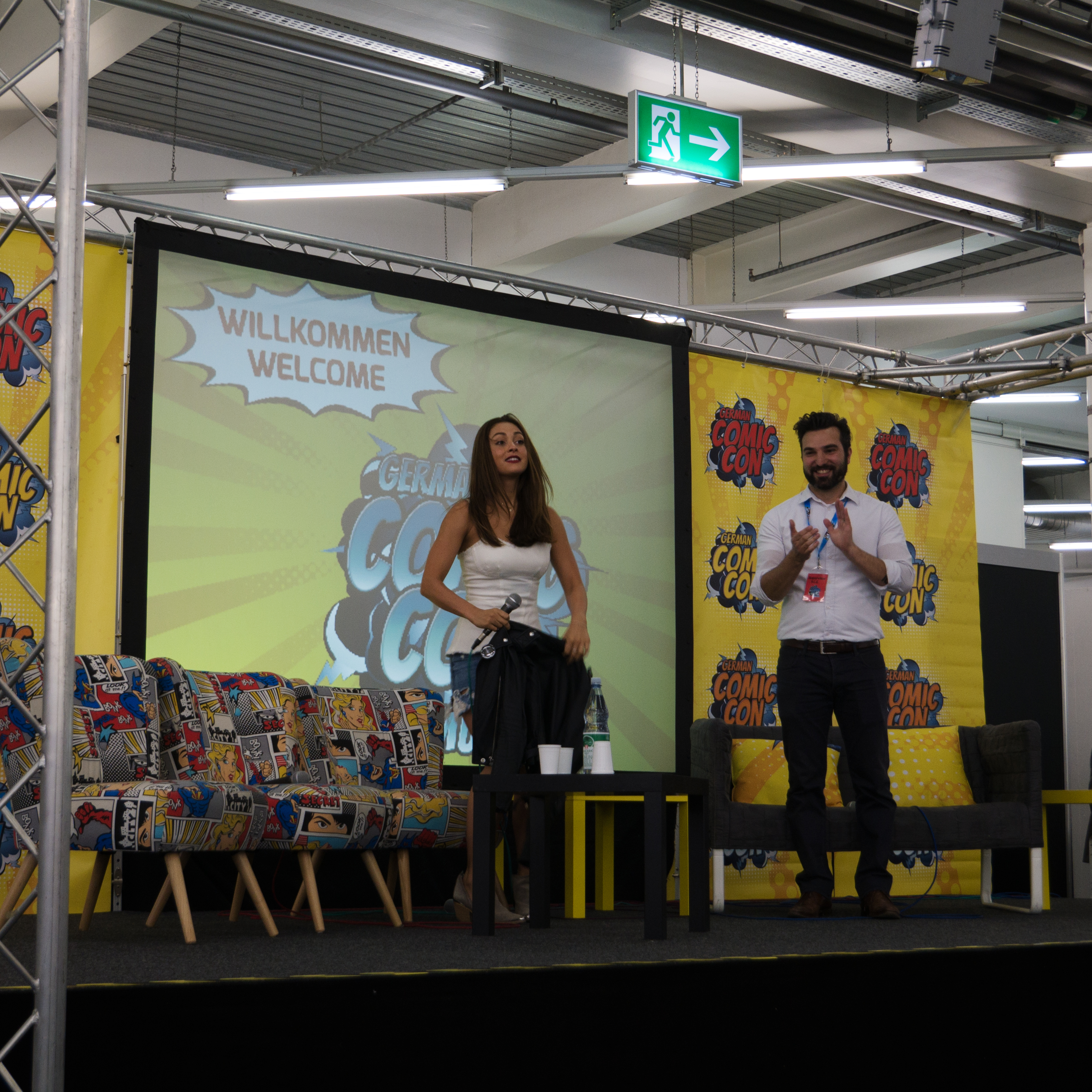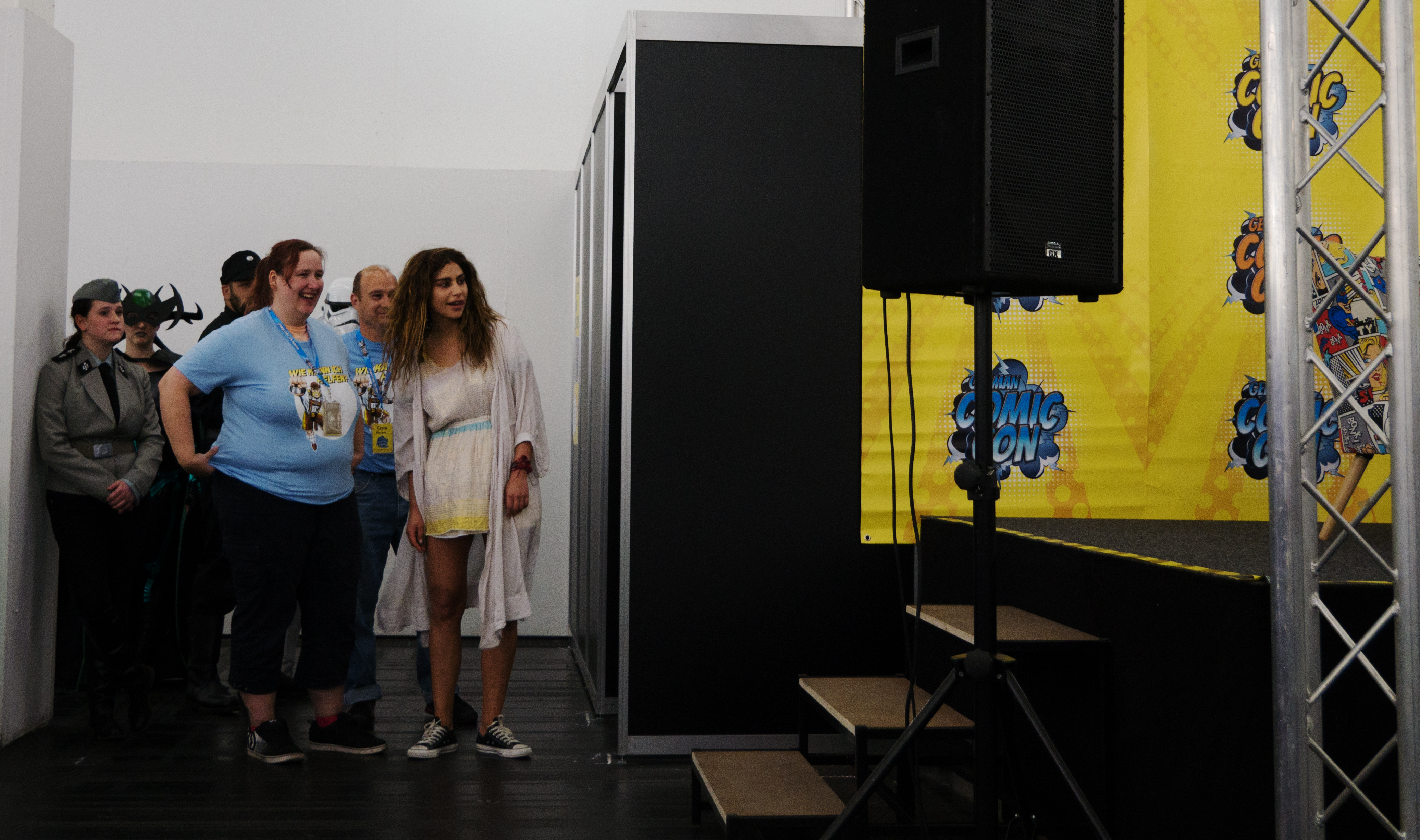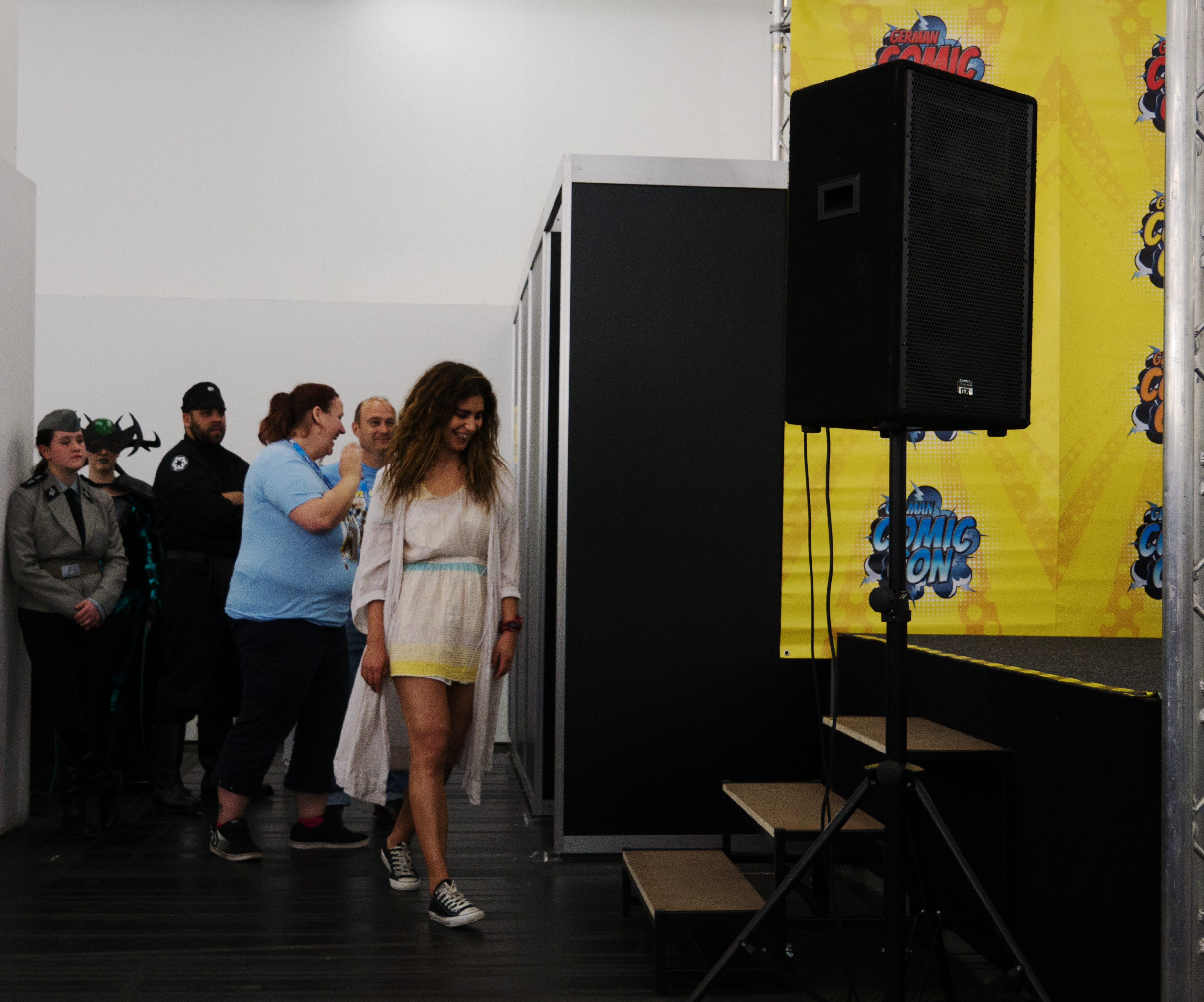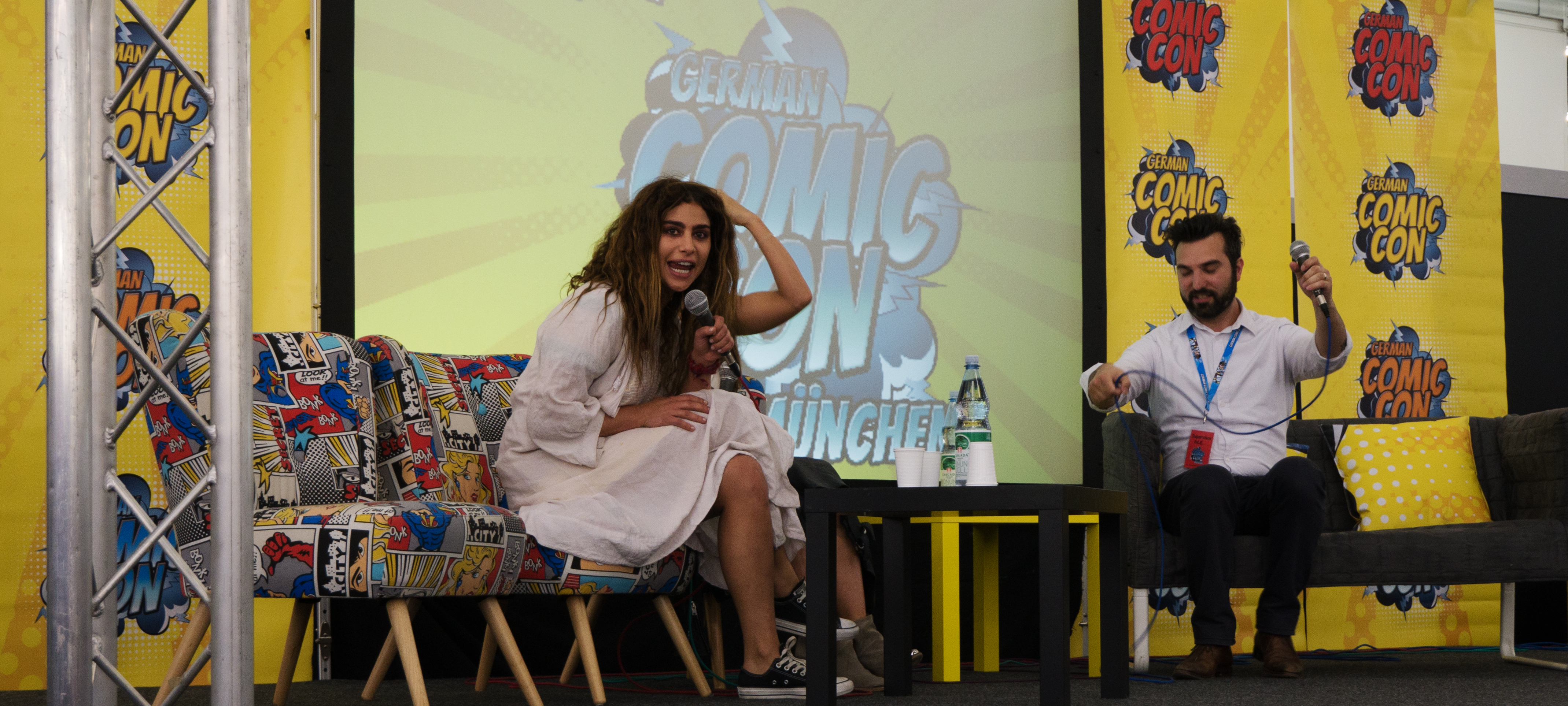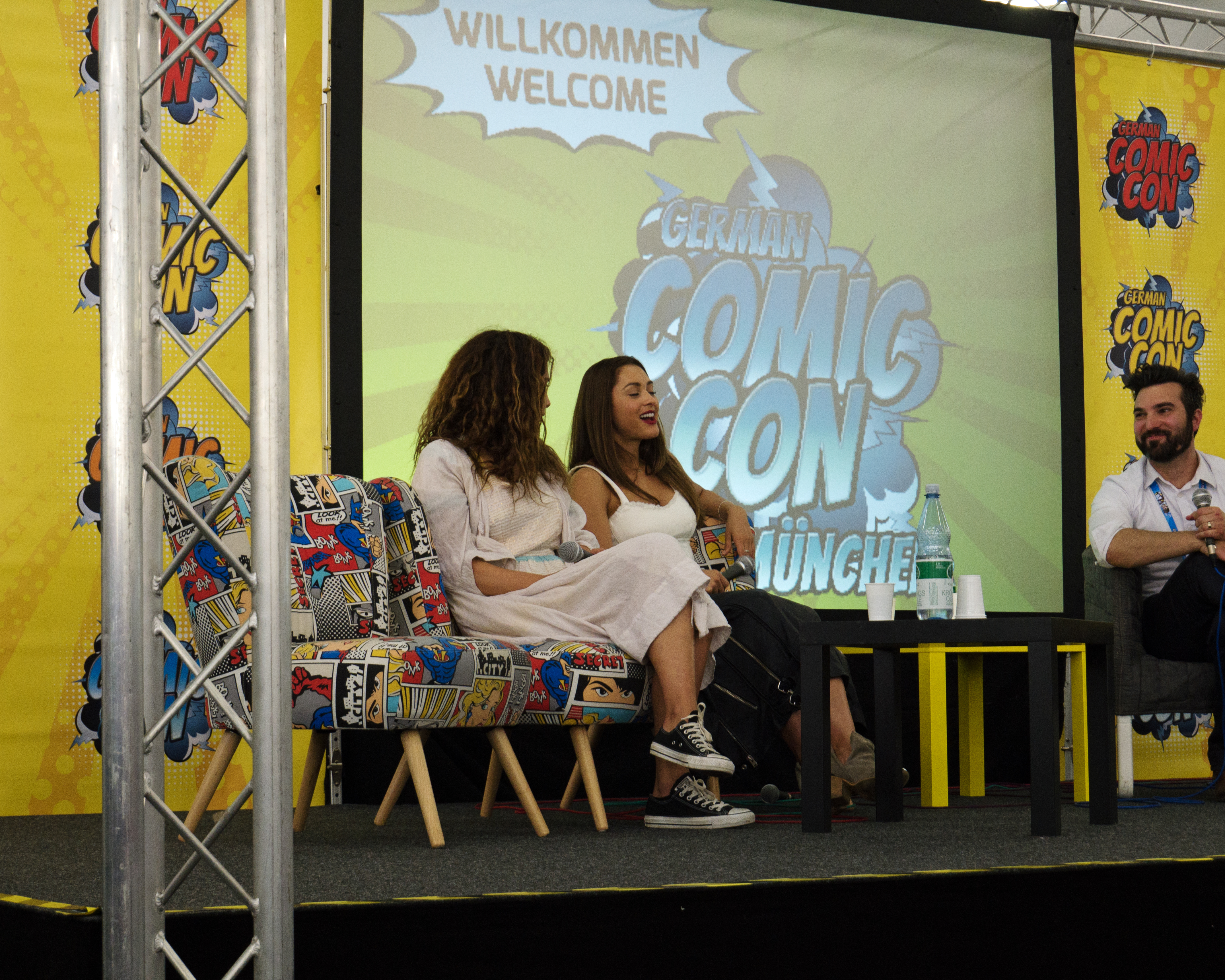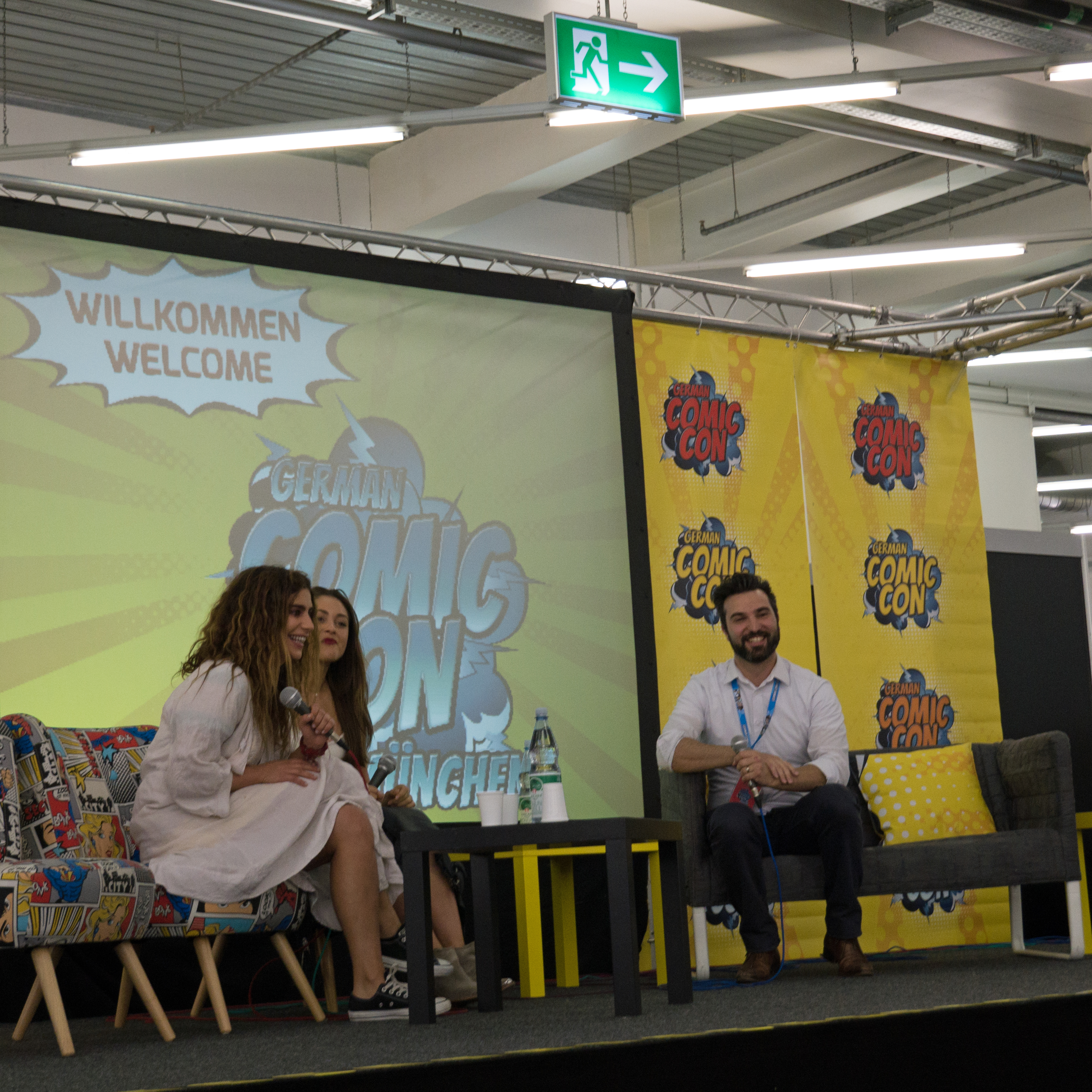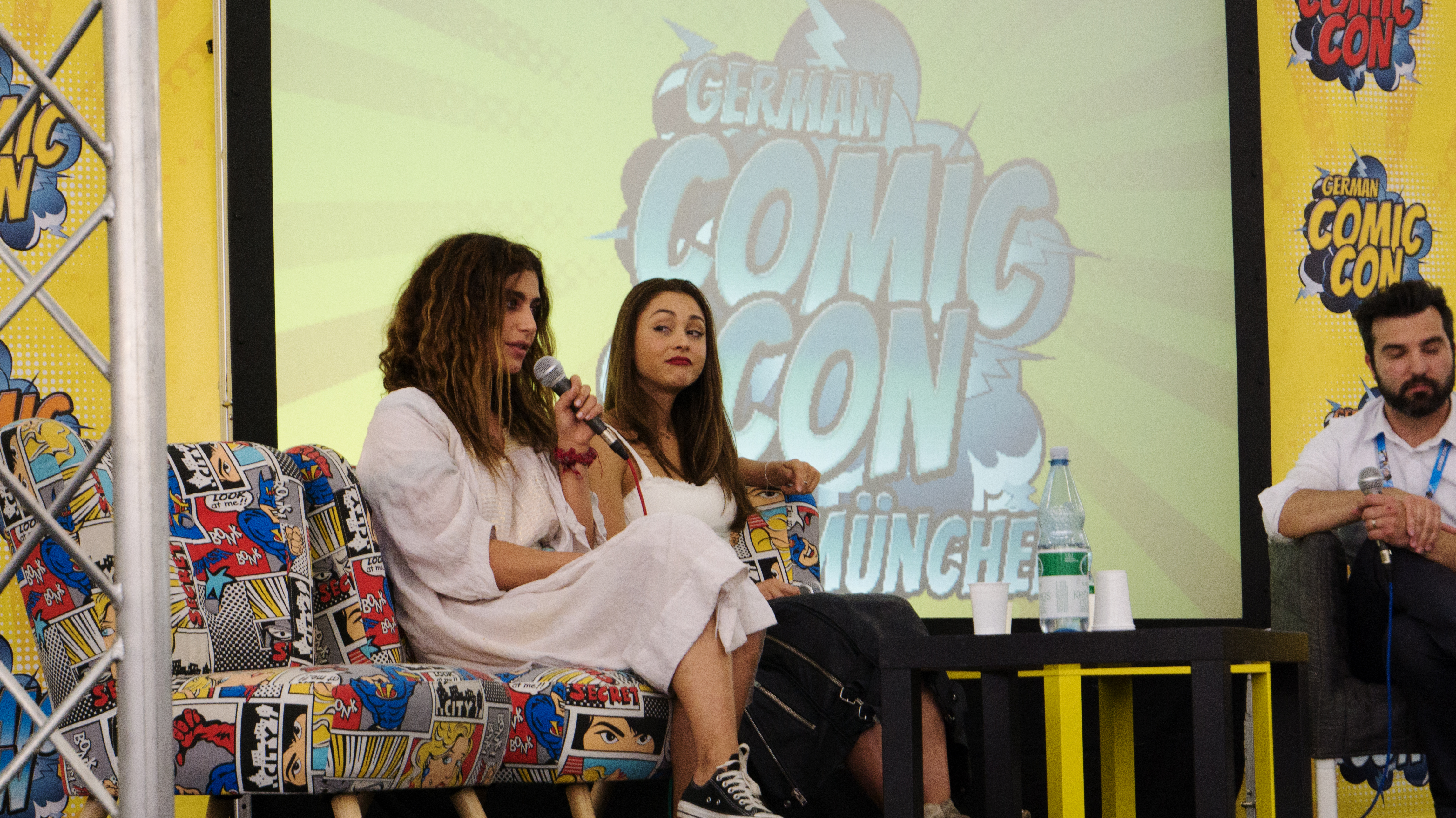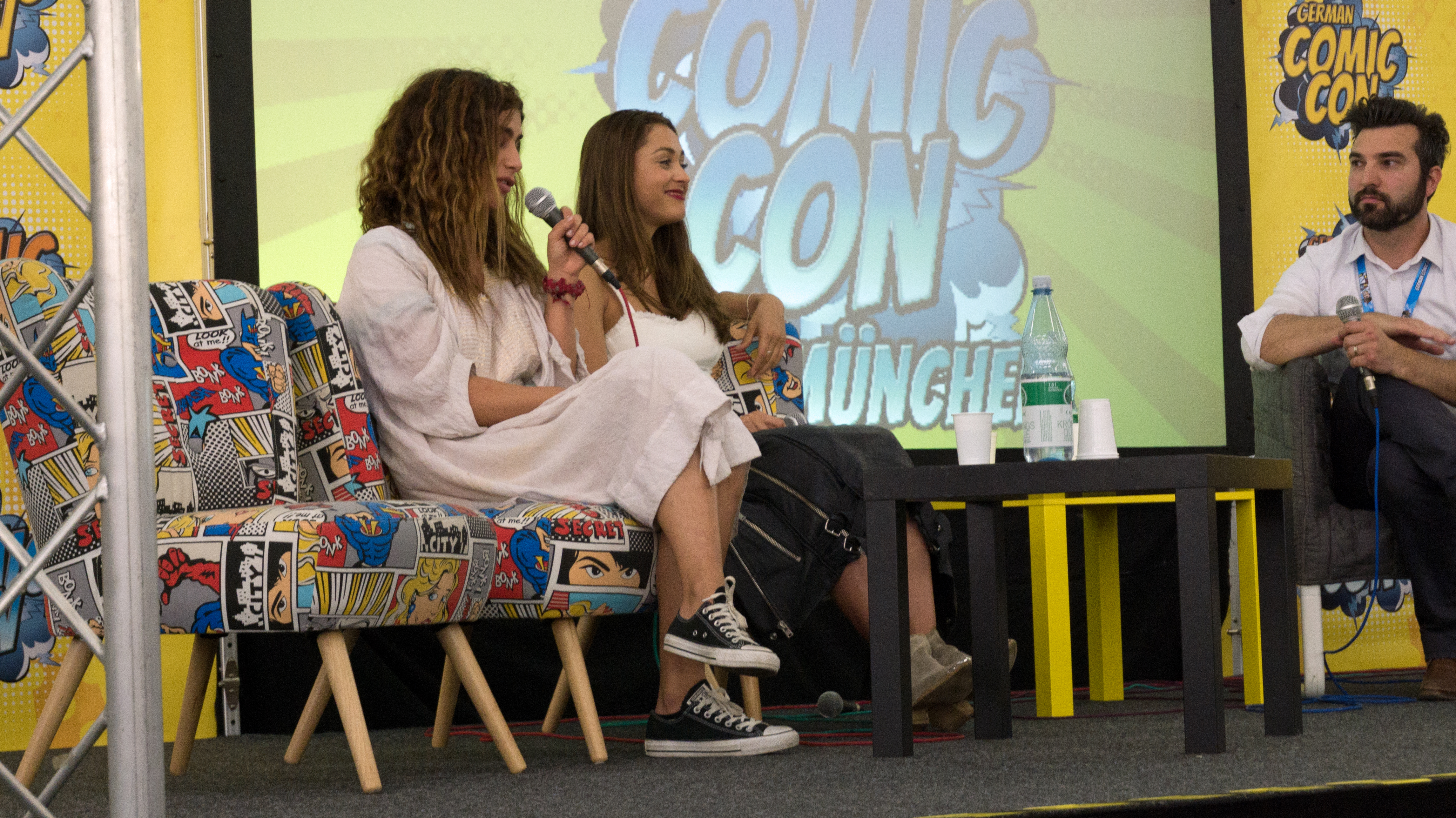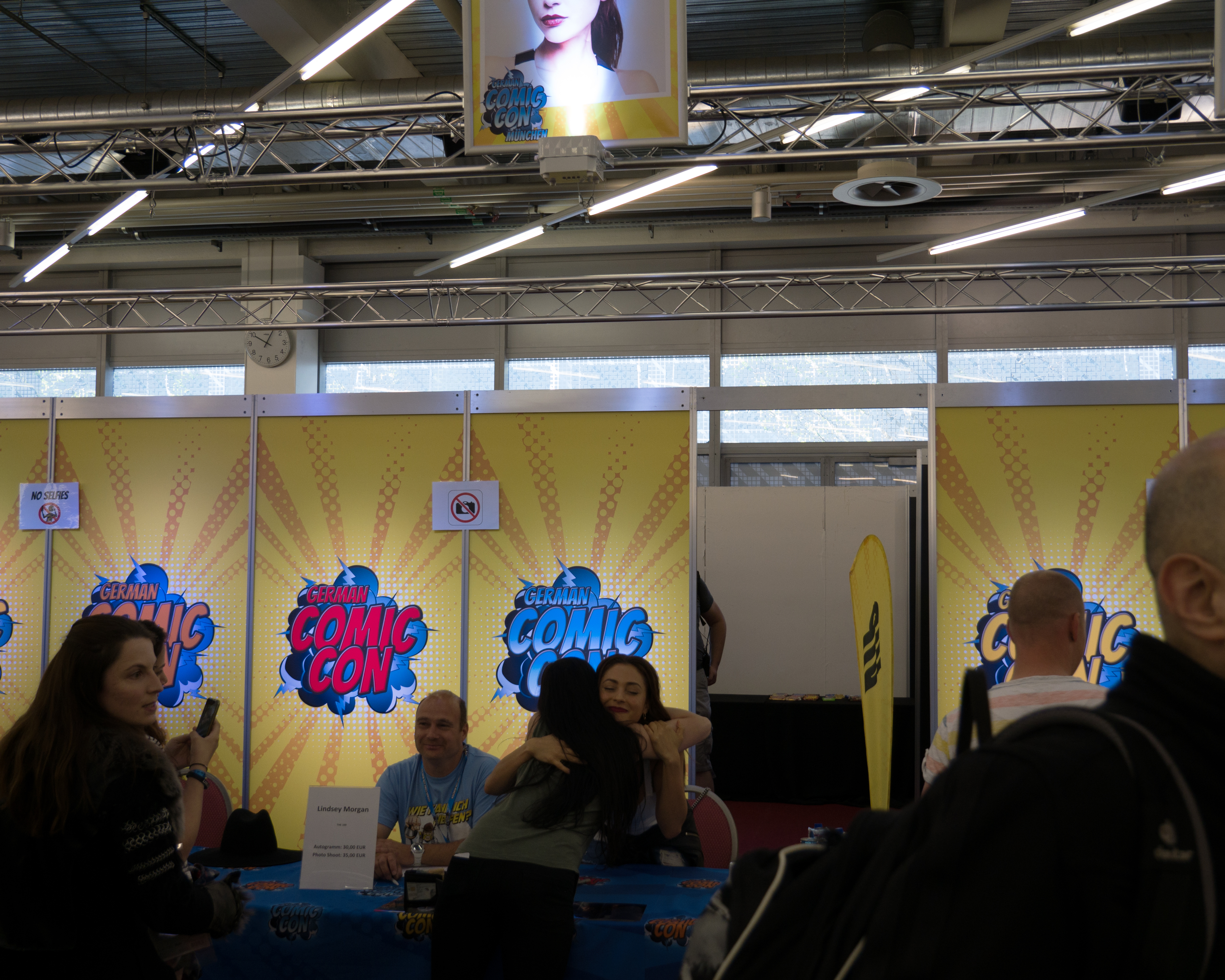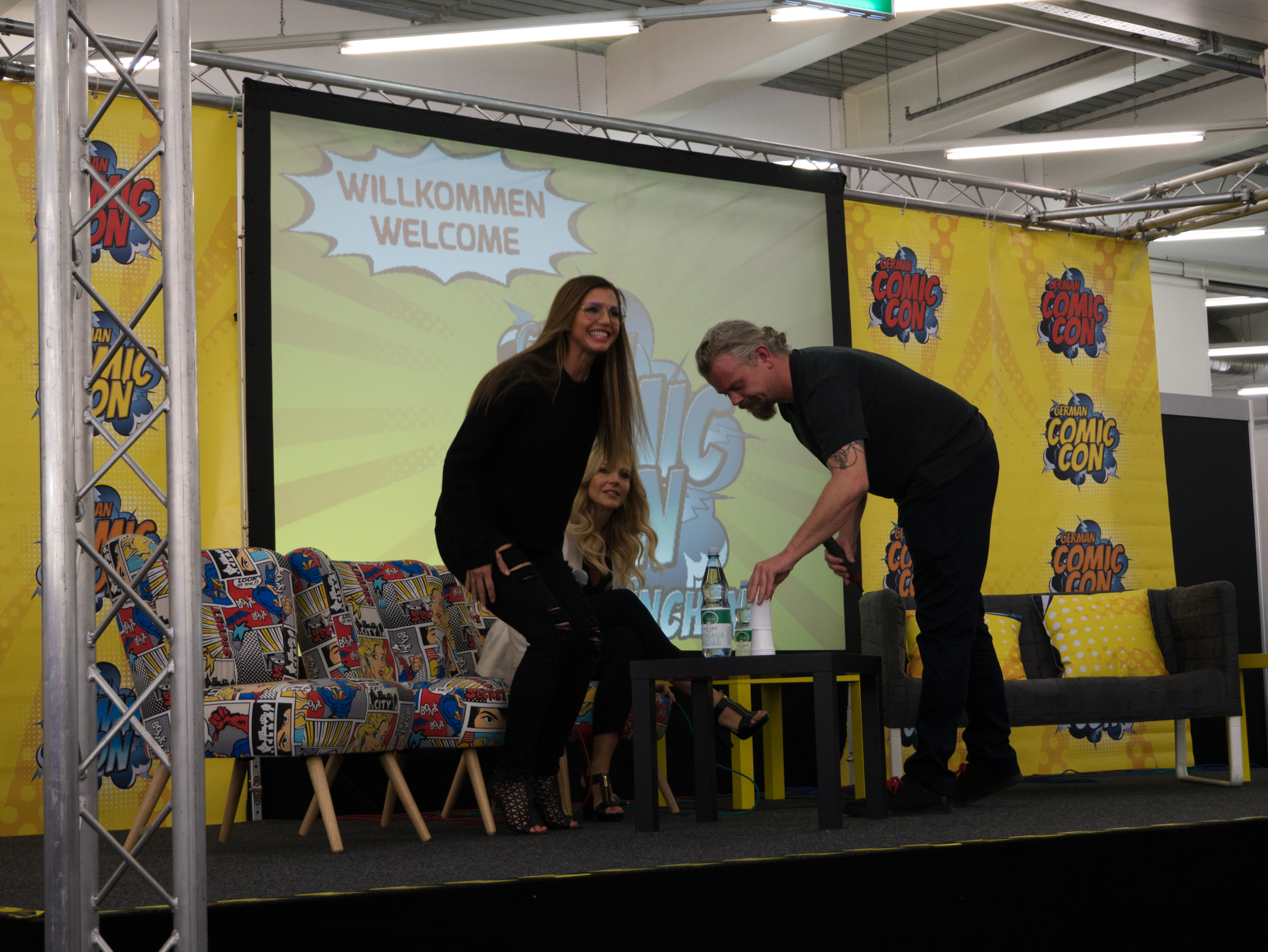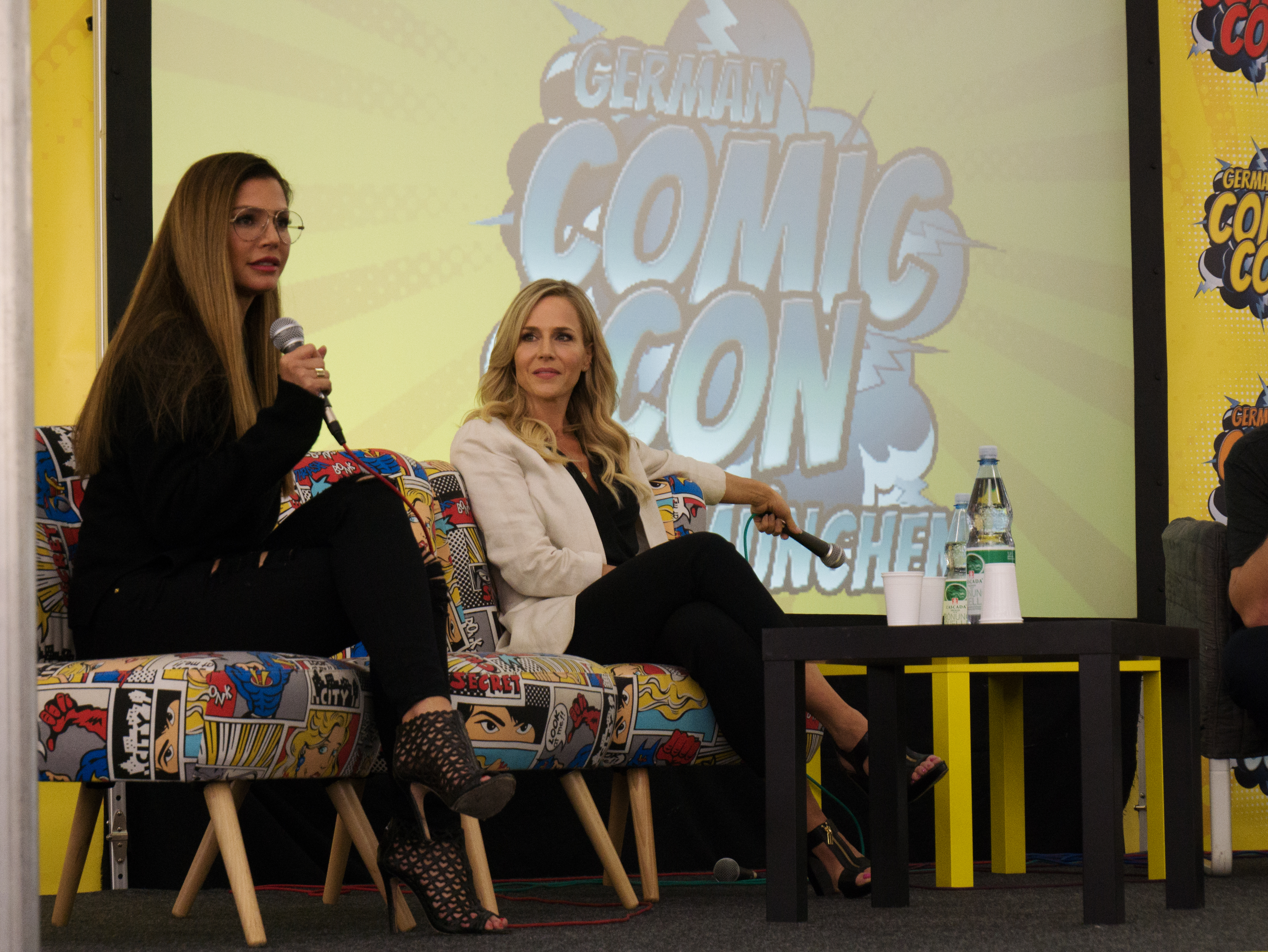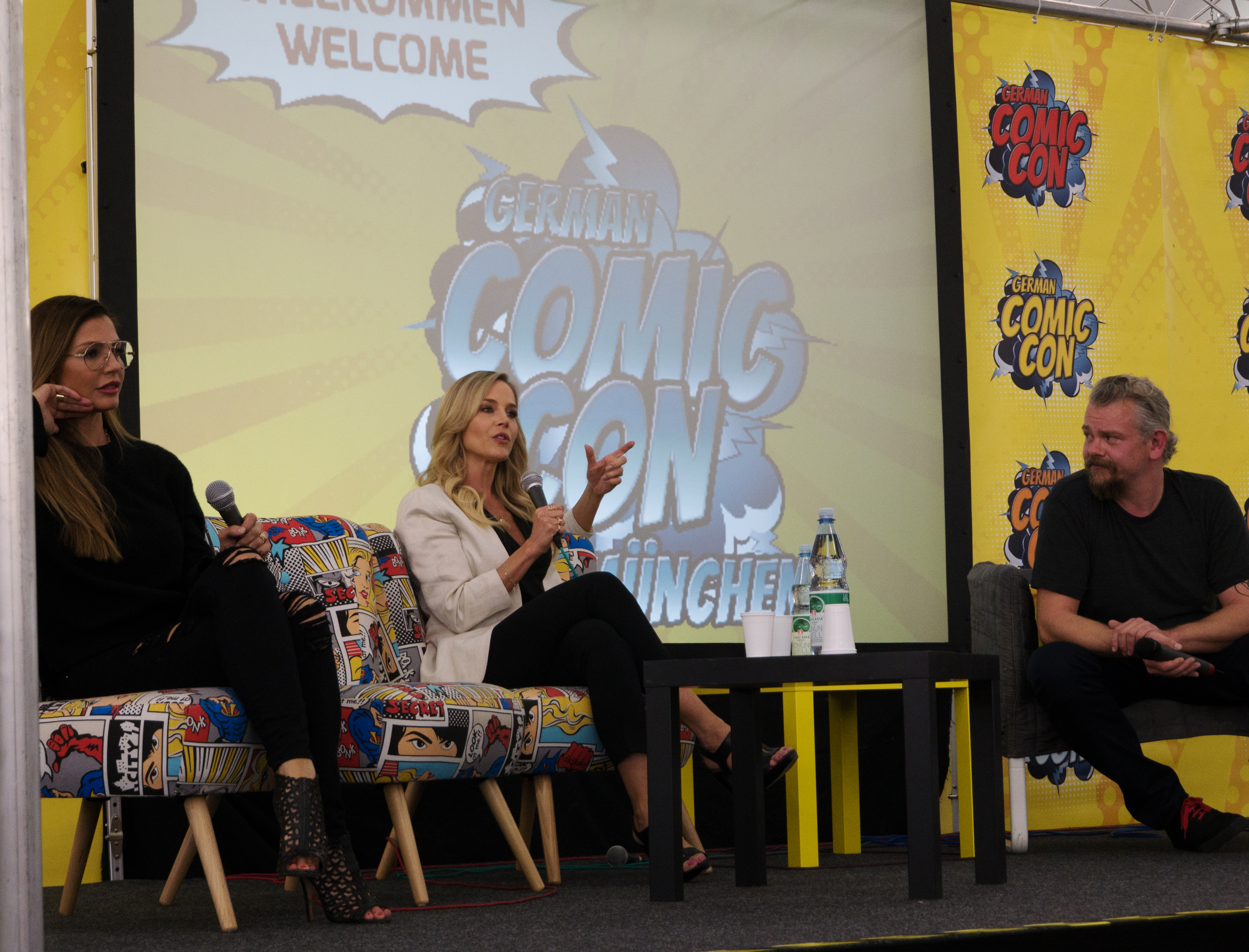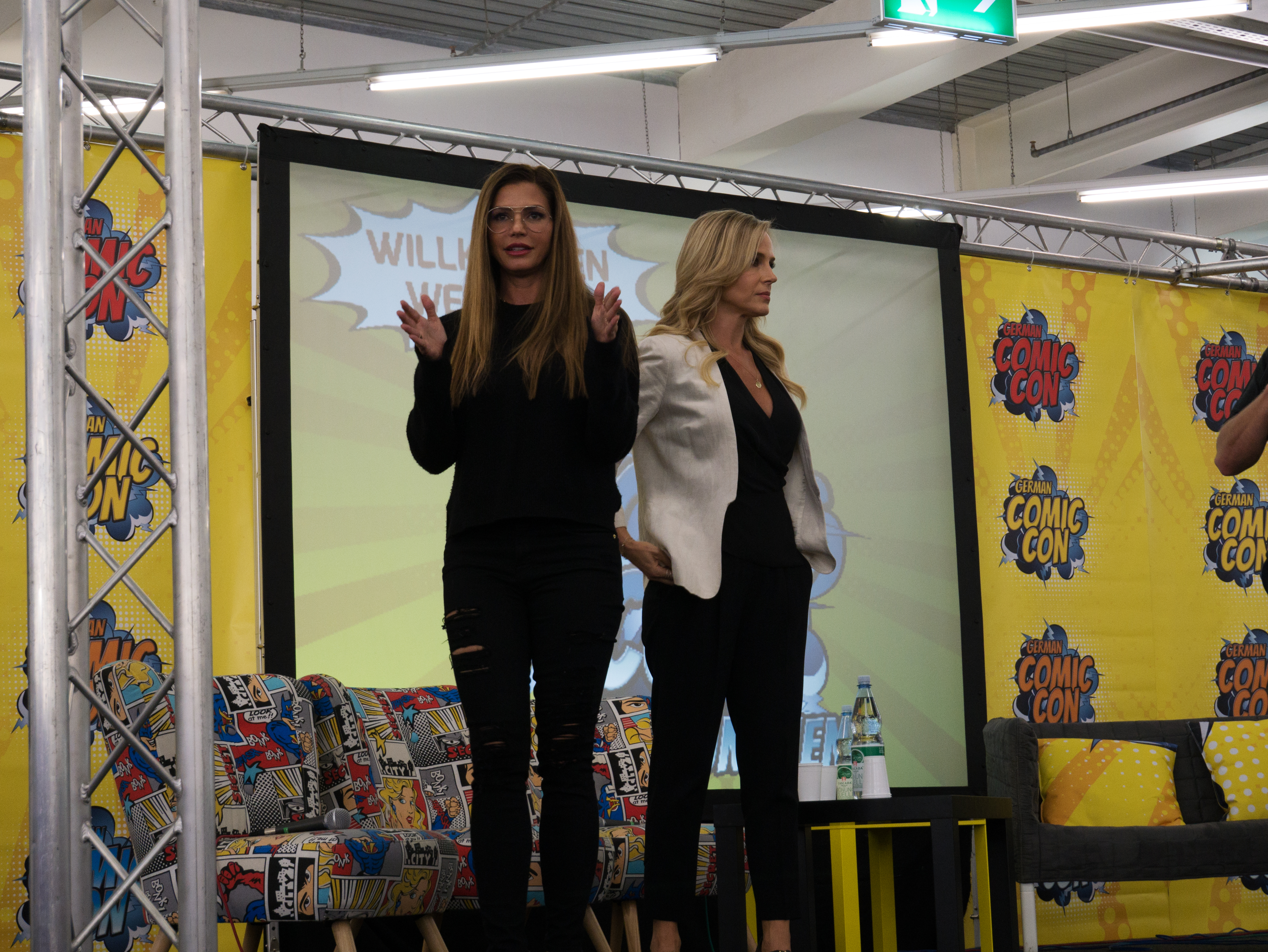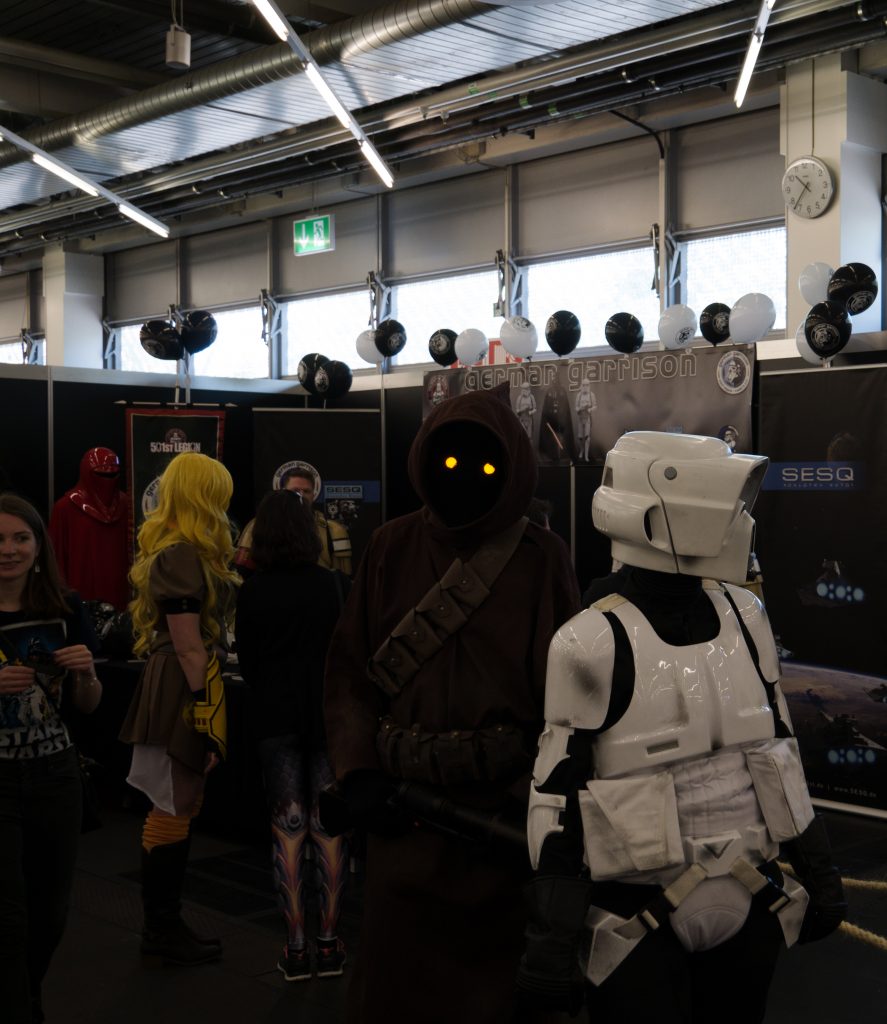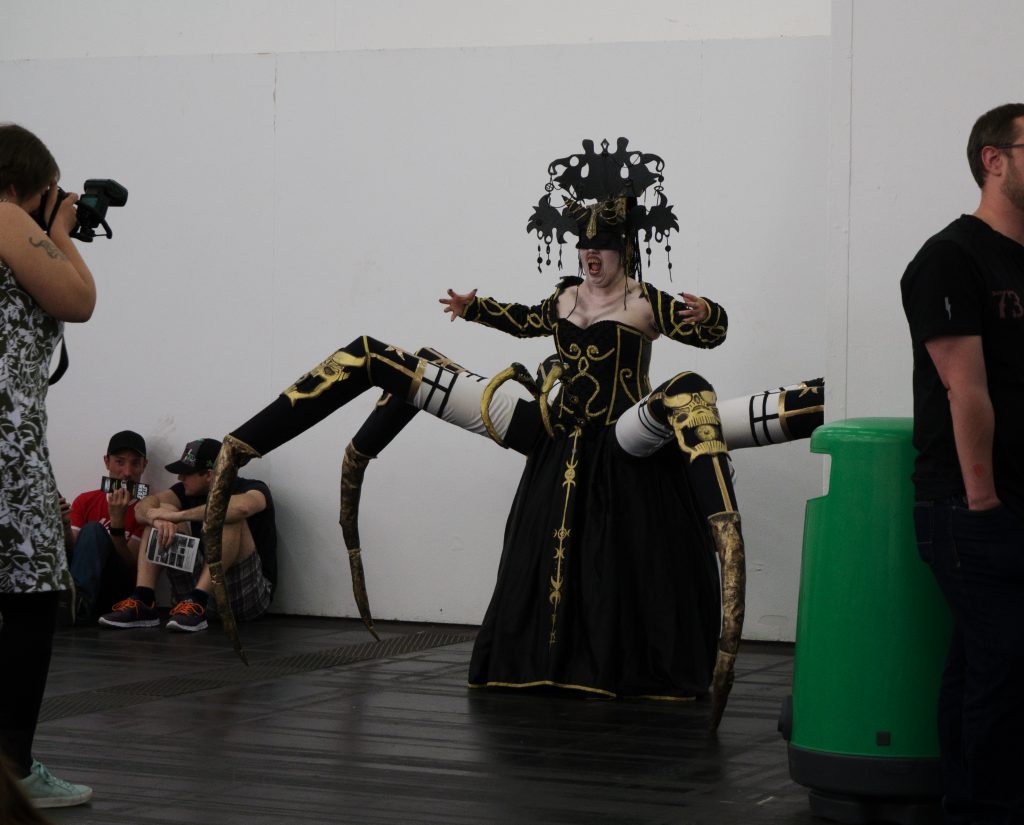 To be fair, the Comic Con experience wouldn't be complete without its fair share of Hollywood stars (or should one call them B or C … stars?). There are Hugh Quarshie (from Star Wars), Sarah Butler (known from I Spit on Your Grave), Addy Miller (who played a child zombie in the first episode of the Walking Dead, to then disappear in oblivion), or R.J. Mitte (from Breaking Bad) and Julie Benz (from Buffy, Dexter, or Defiance)—to only name a few.
This may however not apply for Dean Cain, the Superman character of my youth, starring in the TV show Lois & Clark: The New Adventures of Superman (1993-1997). After so many years in the business, Dean is still able to capture the audience's attention through humor and a likeable performance—throwing out jokes about his age or the Superman tights he was wearing.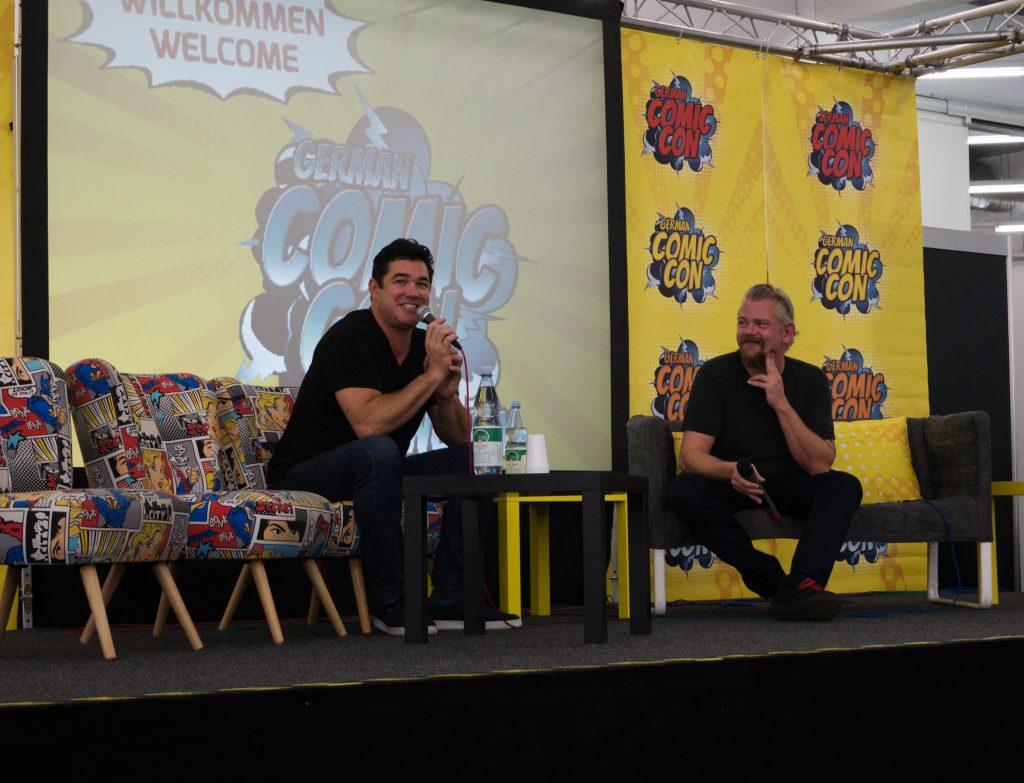 Another notable performance was held by Emily Kinney (Beth from The Walking Dead) who sang a song from the show (she was accompanied by three other actresses from the TV show: Brighton Sharbino, Kyla Kenedy, Addy Miller). Likewise, I would like to mention the panel of two actresses form The 100: Nadia Hilker (who was actually born in Munich) and Lindsey Morgan. They were accompanied by a group of enthusiastic, teenage fans, who followed them on their Comic Con tour all the way from sunny California.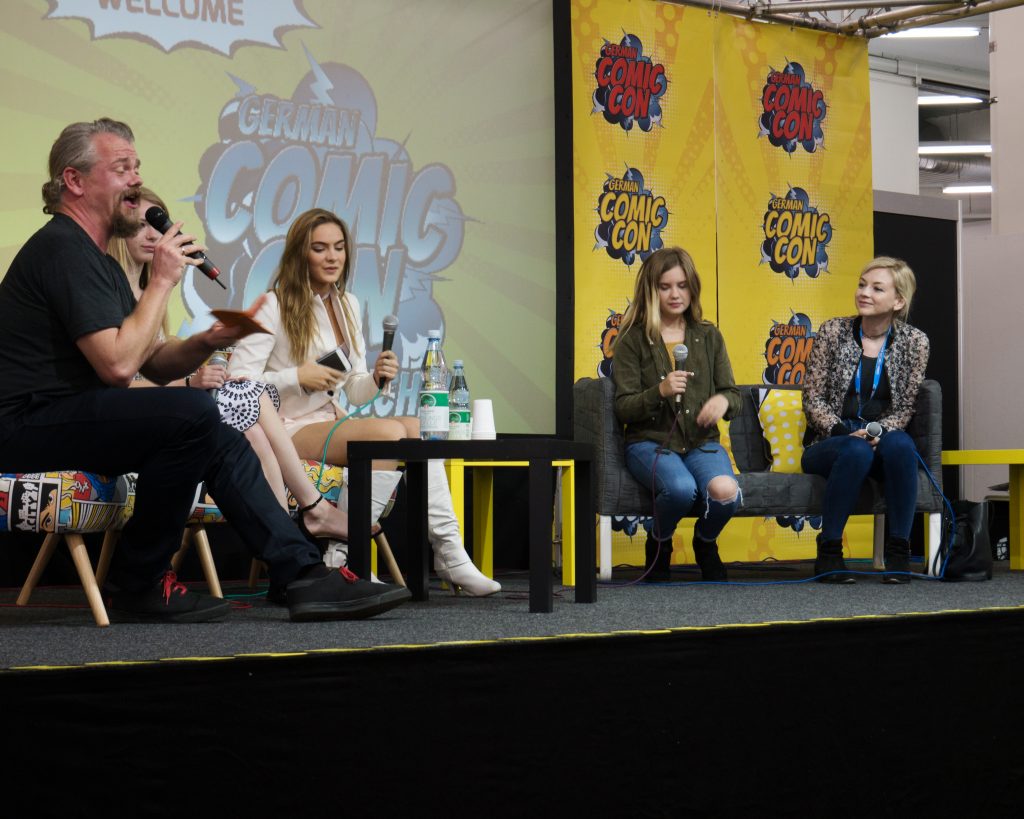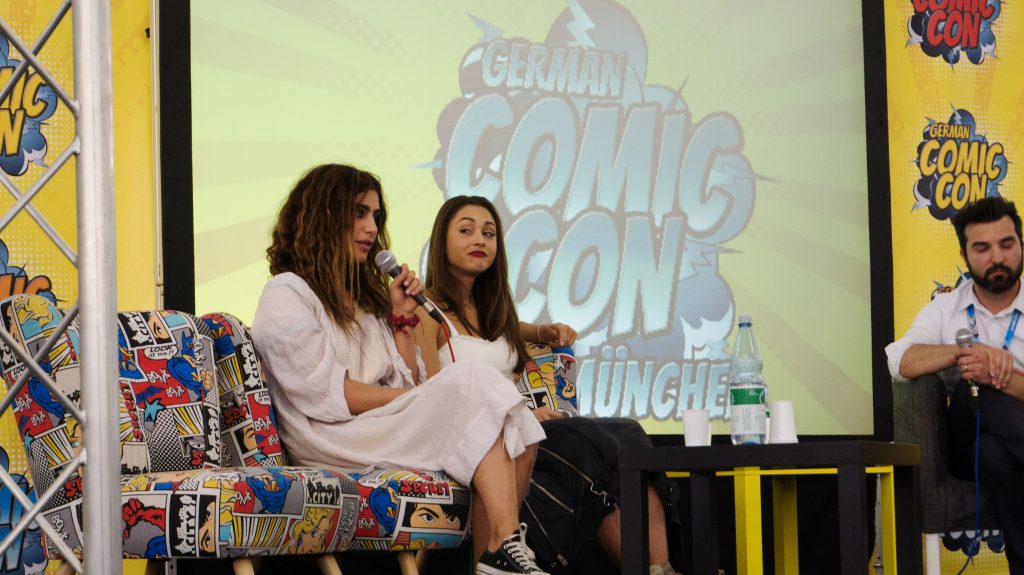 All in all, we had an exciting day at the German Comic Con in Munich 2017, and although it was nothing special, the intimate atmosphere, the venue's beer garden, the range of stars, and the Cosplayers made it an enjoyable visit for a Saturday morning/afternoon.
Below you may find some more pictures and videos from the venue.
Videos: